As a gamer and multiplayer genre lover, I always found steam games fascinating. But when these games won't start and you lag behind in your network due to unable to play these games because of error at launch time, the irritation starts to cling upon minds. But don't worry this page is here for you to solve this fishy issue of Steam Games won't Launch.
Steam is a next level multiplayer gaming platform offering digital distribution extensively. Other services include digital rights management, video streaming and social networking creating a perfect combo for online gamers.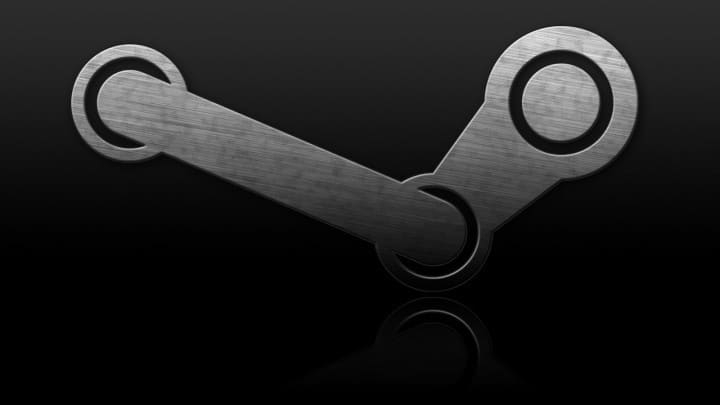 Steam games such as The Witcher III, Dark Soul series, Final Fantasy and a 100 like these are primarily designed to run on Windows. Since Windows is the most versatile OS for gaming. But with great games comes great errors while playing. Thus, a trending issue among Online Windows 10 Multiplayer gamers is that Steam games Won't Start.
Users of Steam developed by Valve cooperation faces a lot of difficulties while playing these games and frequently reported the issues pertaining to the Steam games.
When the newest version of Windows launched, this problem seems to spread among the crowd of multiplayer gamers. This was due to the compatibility issues of these games with latest windows. This problem still prevails where users are unable to launch steam games. This might be the cause of same reason or several different too.
Thus, in order to eradicate this issue follow this page's guidelines to get back on track.
Reasons Behind Steam games not launching
If steam games are not launching there can be several reasons due to which they are not starting. These reasons are sometimes hard to diagnose due to different machines and softwares running on it. But the common denominator of reasons are:
Unable to fulfill minimum system requirements
Outdated drivers and DirectX
Microsoft Visual C++ errors
Cloud synchronization is on
Network connection issues
Corrupted game cache
Compatibility issues (Windows 10, 8, 7)
Incorrect TimeZone
Outdated Windows
There can be several other reasons but these are the most common reasons and can be ruled out via the following solutions.
How to Fix Steam Games Won't launch problem
Here are a set of solutions or methods that you can try in order to fix this issue. Note that we are listing the solutions in a specific order and we recommend you to follow the same order of solutions.
Solution 1: Basic solutions to Fix Steam Games Won't Launch Problem
The most set of solutions that you must follow are given below. In most of the cases, your problem of Steam games not starting will be solved by these methods.
BS 1: Check System Requirements
When your PC doesn't fulfill minimum system requirements it becomes troublesome to play that particular game on the PC. Ensure your PC meets the minimum system requirements criteria for the game. You can click here to find out the requirements for a particular game.
BS 2: Check internet connection
Steam games won't launch sometimes when you don't have an active internet connection. Multiplayer games and networking requires an internet connection to launch.
BS 3: Update your Windows
Windows updates are very compulsory to keep the everyday task running without any interruptions. Certain games require Windows to be up to date to run as windows updates includes .NET frameworks updates too that are used by games to run. Thus, update your windows and you might solve the Steam games won't launch issue.

BS4: Update your GPUdrivers and DirectX
Drivers are specially assigned for a specific purpose and that is to interface the hardware and software. Thus, it is very necessary to keep the drivers up to date. If drivers are timely updated, then programs especially the PC games suffer less from errors. Not updating the graphics driver accounts for high probability reason of why the Steam games won't launch on your PC.
In a similar manner, DirectX End-User runtime is an amalgamation of technologies deployed to build a Windows as an ideal platform for running and displaying high demanding graphics and sound such as 3D animations, multi-colored graphics, rich sound etc. The DirectX has a very close connection with GPU and sound card and thus with each and every game you are playing on your PC. If this DirectX is not updated timely, problems tend to occur at the gaming front. Try Updating your DirectX to the latest version supported by your PC config.
BS5: Reinstall the program
Reinstalling a fresh copy of the game downloaded from Steam website might ensure the stability of the game. Reinstallation of game restores important files and the game won't crash this time.
Also Read: Fix Steam Not Opening Error in Windows
Solution 2: Integrity verification of game files
The next best solution to Fix "Steam Games Won't Launch" is to verify the game cache files. If your game crashes and it won't load, this solution comes into play. Here are the steps on how to check the integrity of game files
Open the game Library via Steam.
Right-click on the game you are trying to fix and select Properties.

Switch to Local Files tab and click on Verify Integrity of Game Files.

After all the files are successfully validated, Exit Steam.

Restart your PC.
Try to Launch the game this time and it won't crash.
Solution 3: Run the games in Compatibility Mode and as an Admin.
Sometimes compatibility issues arise when you are trying to run older games and are not compatible with your current version of Windows. Therefore, it doesn't let the game to launch due to the incompatibility issue. To fix this issue, try running the games in compatibility mode.
PRO TIP: Along with this try running the game as an Administrator so you won't run into permission and security issues.
The Steps to rectify the incompatibilities and run games in compatibility mode are given below:
Navigate to Steam Library.

Find the game you want to launch. Right-click that game, and select Properties.
Switch to Local Files tab and tap Browse Local Files.

Find the game executable file, right-click on it, and tap Properties.
Switch to Compatibility tab.
Check Run this program in compatibility mode for:
Now select the desired OS from the Drop down menu.
Under the same tab, check Run this program as Administrator.
Hit Apply and then OK to save changes.
Try running the game this time and there won't be any incompatibility issue or inaccessibility issues due to which the game was unable to launch.
Solution 4: Delete the ClientRegistry.blob file
ClientRegistry.blob file is a cache file primarily responsible for storing settings and preferences. This file has been reportedly found to cause Steam issues like the Game crashing and not launching problems when it gets corrupt. So removing this file might get you out of these issues.
Exit Steam and Restart your PC to shut the file related process running in the background.
Navigate to your Steam root folder (usually C:/Program Files (x86)/Steam).
Find ClientRegistry.blob file. Copy this file and rename it to Client_Registry.blog.
Delete ClientRegistry.blob file.
Open Steam, and try relaunching your application.
Hope this one worked for you.
The Conclusion
Finally, I hope this issue exists no more.
Your steam game should launch properly on Windows 10, 8 or 7 now, however, If you feel trapped following the above steps or your problem isn't solved yet, feel free to ask anything in the comments sections.