Portable computers are the new era best-friends of people. From work to leisure time, their portable systems remain their companions. Sometimes, like human best friends, these "companions" too get sick. The situation gets rough then. There are several issues that make a portable computer sick. Here, I will explain the issue caused by Elara app. If you are a laptop, notebook or any other portable computer user, you might have encountered an issue where "Elara app" prevents Shutting down, Restarting or Signing out. In this article, I will briefly explain what is Elara app and how to fix Elara app preventing shut down issue.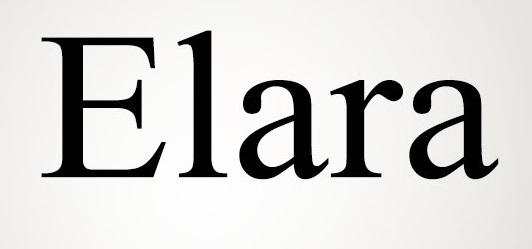 What is Elara App?
Windows have different inbuilt applications for various tasks and services. Elara is one among them. It isn't an app that users download from an external source. Basically, Elara is an app to control the touchpad of your laptop or notebook.
The real name of the application is Apntex.exe. Elara is merely a title given to Apntex.exe. You can find Elara in the following folder: "C:\Program Files\(NameOfYourLaptop)TPad. For example, if you are using a Dell laptop, then you will find Elara in "C:\Program Files\DellTPad."

In simple terms, The Elara app is an inbuilt application that comes by default with all portable computers that have a pointing device from the Alps, and Elara helps in the functioning of the pointing device. While gathering information about the Elara app, I came across several blogs and websites that claim Elara to be a virus or malware.
However, Elara is NOT a threat but an important application.
What is Elara App Preventing from Shutdown Issue?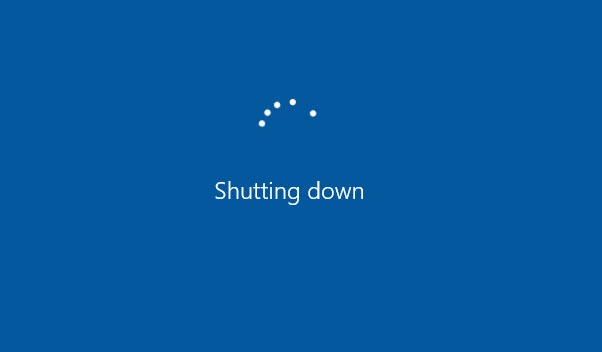 Elara app may sometimes cause an issue. The issue of Elara preventing the shutting down, restarting or signing out of the system. This is an error that I will teach you to fix. The major reason behind experiencing this issue that your touchpad driver has become unresponsive or slower. Conclusively, Windows may have a problem closing this app. Other notable causes for this issue include outdated or corrupted drivers, virus or malware, incorrectly configured system settings, or just simple interference by a software or person.
Now that you have learned the required information about the Elara application and its preventing shutdown issue, we shall move further to the methods available to fix the Elara app preventing shutdown issue.
How to fix "Elara App Preventing Shutdown" Issue
Generally, this problem might disappear after annoying for once or twice. In that case, you should not worry much. However, sometimes this problem may not vanish automatically ever. In that case too, you should not worry as you have come to the right place. I will provide you all the best and simple methods to resolve the issue. Just follow the step-wise guide present with each method. Then, you will fix the "Elara app preventing shutdown" issue. Let's proceed.
1. Update Windows
Updates are provided in order to better the functioning and security of the system as well as to the fix the bugs. Follow these steps to update your windows and fix the Elara application preventing shutdown bug:
Step-1: Go to the Start Menu and then to Settings.
Step-2: Now find and click on Update & Security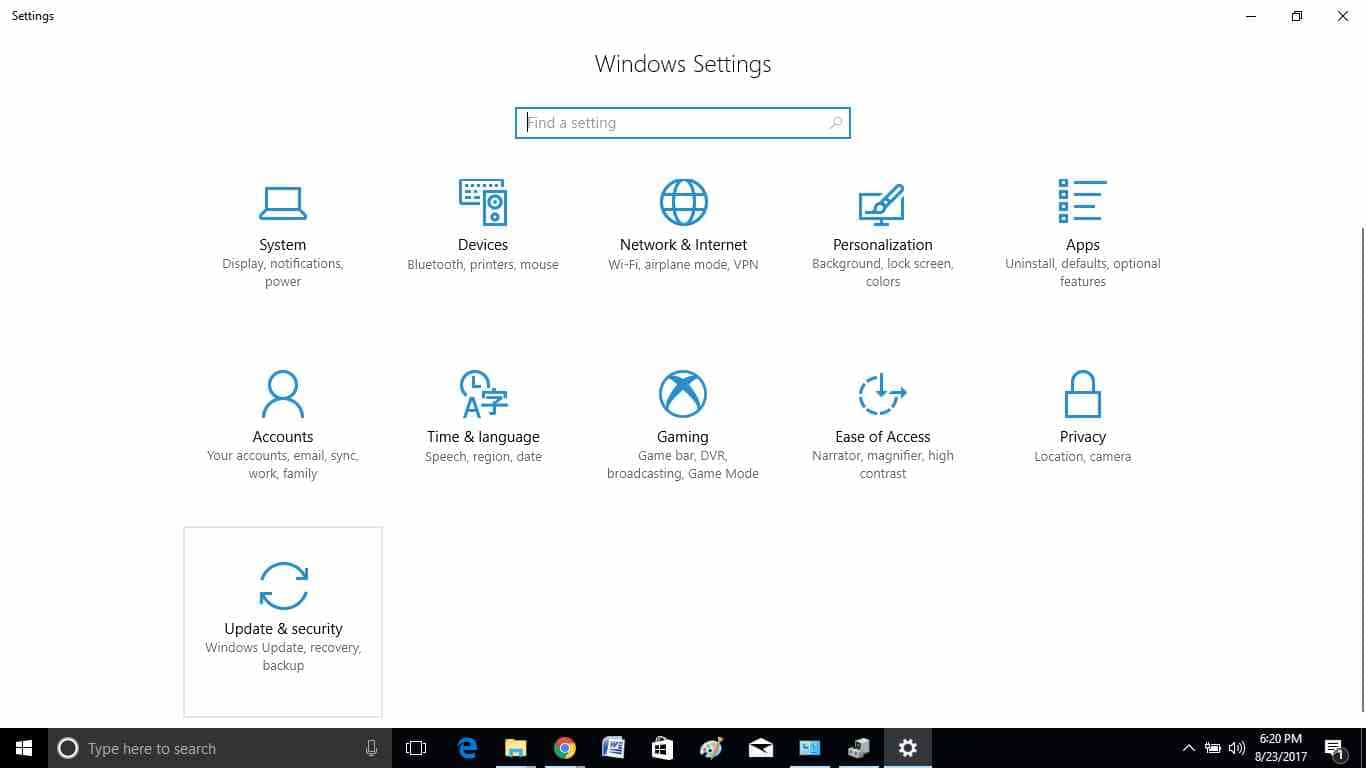 Step-3: Click on "Check for updates" button.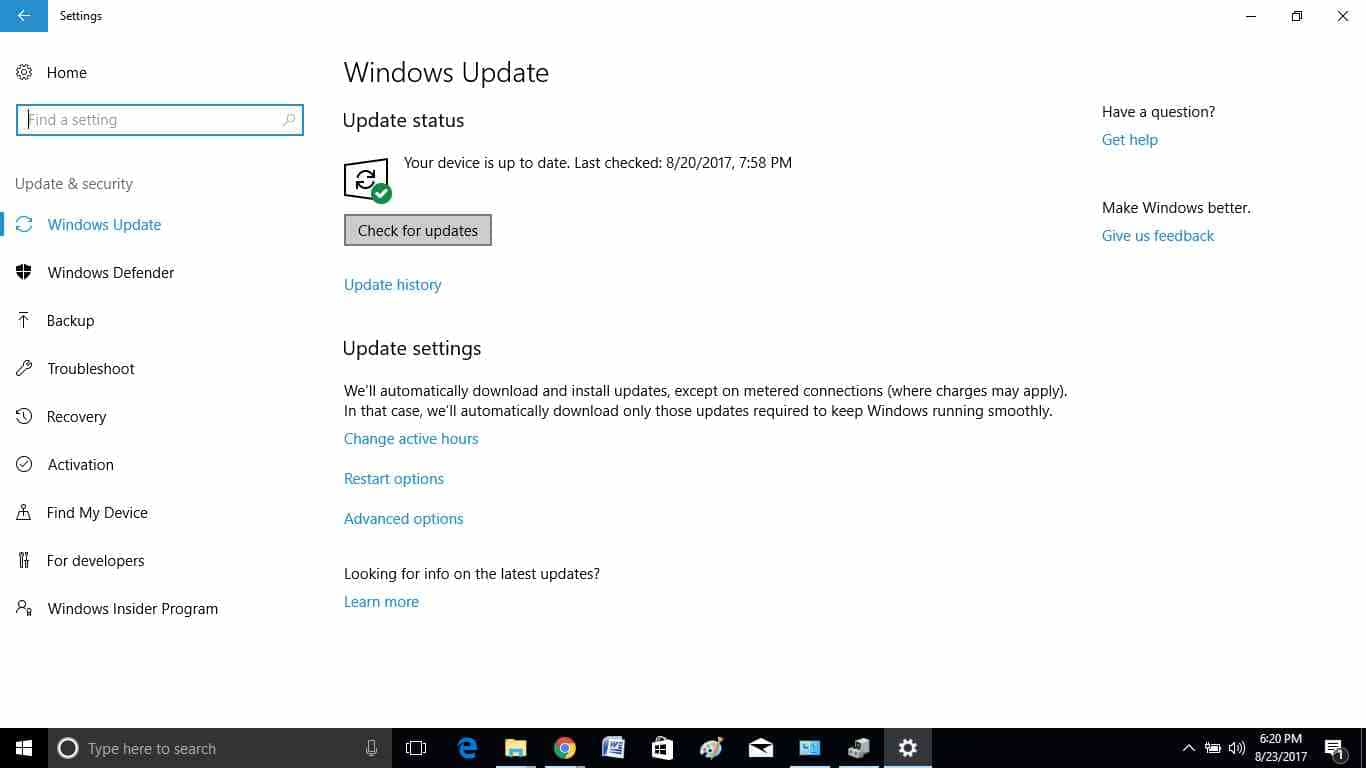 Step-4: If any updates are available, install them.
In case if your system was already updated to its latest version, skip to the next method.
2. Update Drivers
Outdated or corrupted drivers are the most common cause of the "Elara application preventing shutdown" issue. Follow these steps to update the drivers and fix the error:
Step-1: Firstly, go to the Control Panel.
Step-2: Now find and click on the Hardware and Sound option.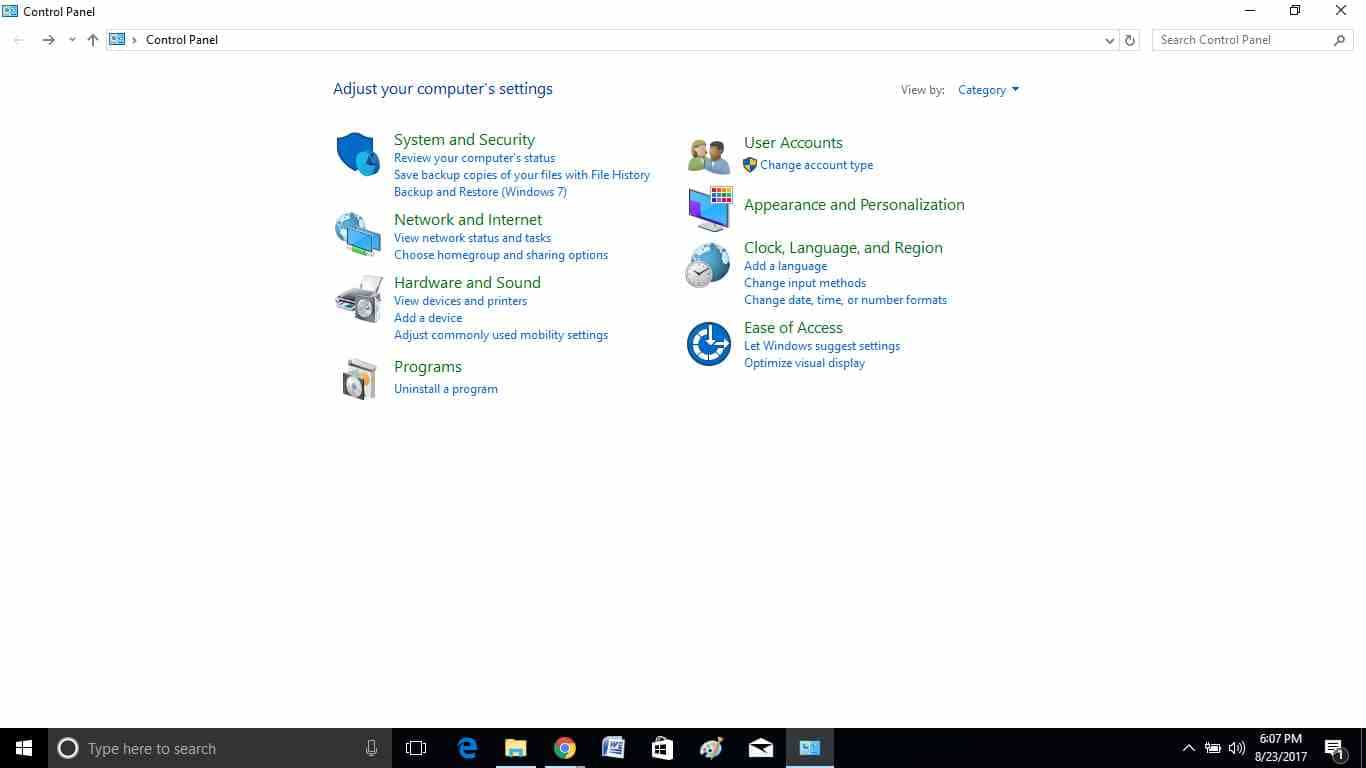 Step-3: Then click on the "Device Manager" option present under "Devices and Printers" category.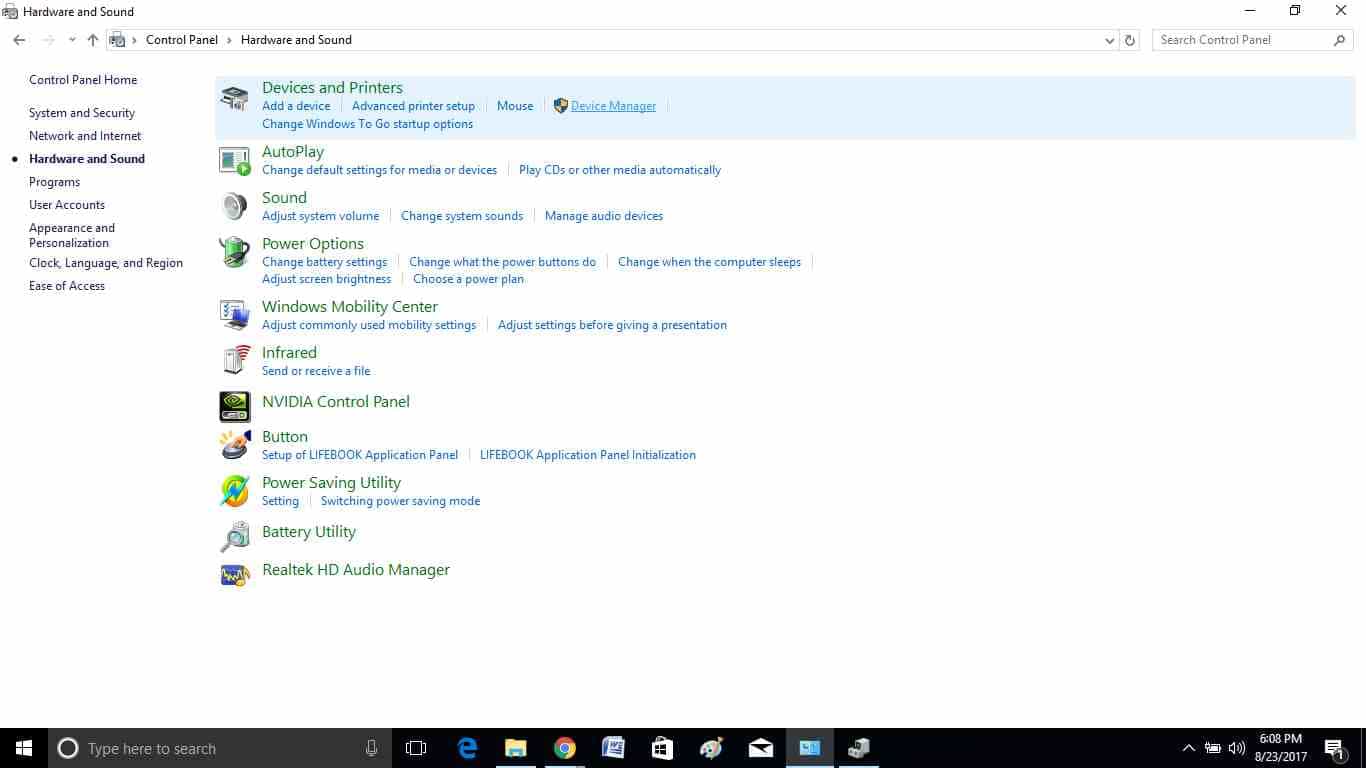 Step-4: In the resultant window, find and expand the "Mice and Other Pointing Devices" option.
Step-5: Now locate and right-click on the Alps Pointing-Device option and then click on Update driver.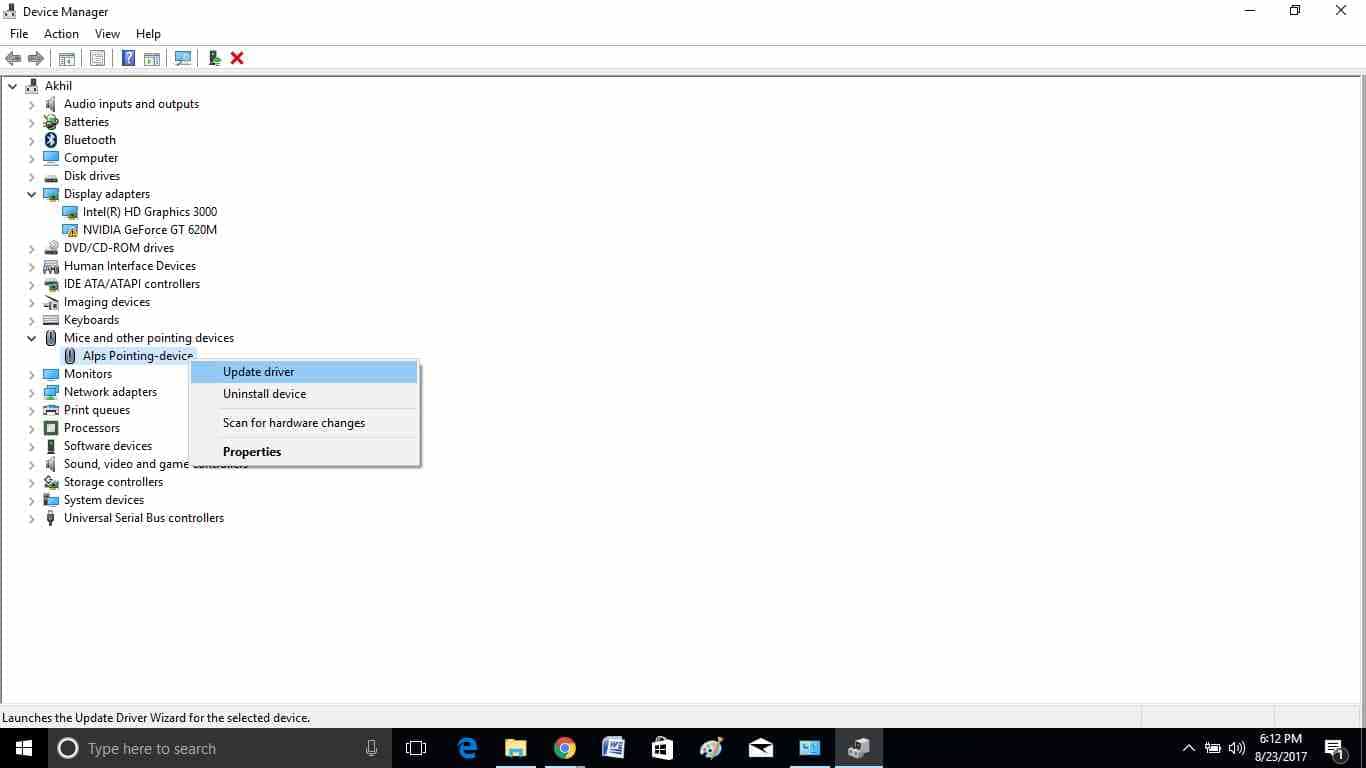 Windows will then look for an update (if available) for the drivers. If this doesn't solve your problem, skip to the next method.
3. Use Registry Editor
You can also resolve this issue using the Windows Registry Editor. Follow these steps in order to do so:
Step-1: Firstly, press the Windows key + R key to trigger the Run dialog box. Type regedit in it and hit Enter.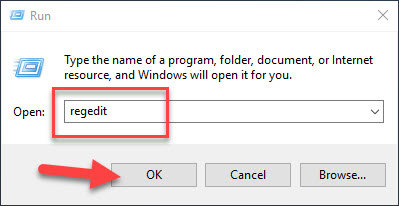 Step-2: Now navigate to the following path in the left pane of the Registry Editor window:
HKEY_CURRENT_USER\Control Panel\Desktop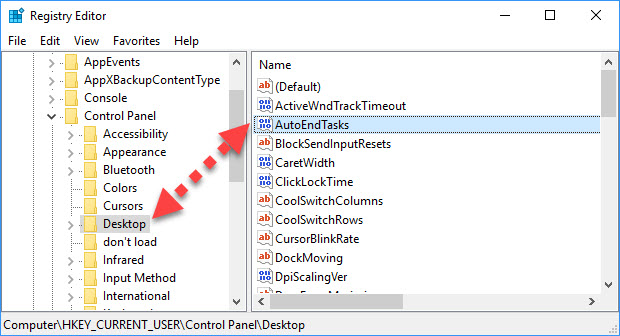 Step-3:  In the right pane of the window, right-click and choose New > DWORD (32-bit) Value. Name your new key AutoEndTasks and set the value to 1. Afterwards, click OK.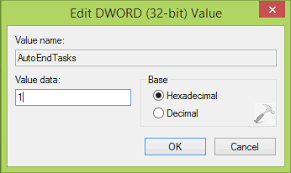 Step-4: Close the Windows Registry Editor and Restart your system.
This might have helped you to get rid of the error. If the problem still persists, move down to the next method.
4. Use System Restore
If you once created a "System Restore Point" for your laptop or notebook, you can use the System Restore option to solve the Elara application preventing shut down problem. Follow these steps to do so:
Step-1: Go to the Search bar from the Start menu. Type System Restore and click on the first result. System Restore might prompt you to enter the administrator's password, enter it.
Step-2: In the System Restore window, follow the instructions appearing on your screen.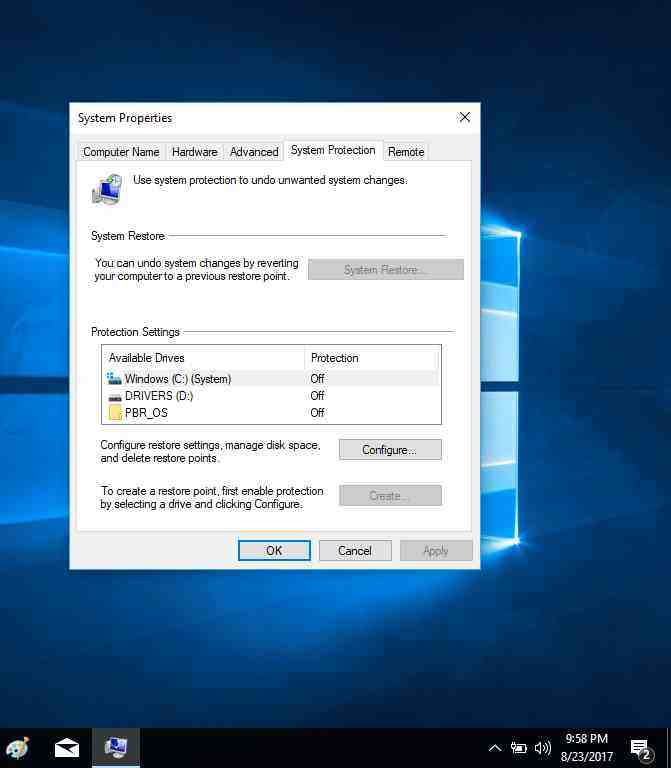 Step-3: Restore your system to the most recent restore point before this error started nagging you. Afterwards, restart your laptop.
This way you can easily solve your problem just by restoring your system to a previous point of time.
Conclusion
Elara is an inbuilt app that comes from default to control the functioning of all portable computers. Sometimes, there may be certain problems caused by Elara due to several glitches. So, these were the 4 Best & Working Methods to fix the "Elara app preventing shutdown" error.
Other things that I suggest you to do if you are facing the Elara app preventing shut down issue are doing a "Full Scan" of your system using a reliable antivirus software and uninstalling & re-installing the Touchpad drivers. You can also go through the official Microsoft support thread.
For any further queries, doubts or suggestions, comment down in the Comments section. Hope I helped you to find what you were searching. Have a nice day, Folks!