There's the popular saying that the end justifies the means. Does this apply when people borrow adorable dogs as pet props on dating sites? Is giving a possibly false impression of your love for dogs excusable for being an effective strategy or it should be called out as outright deception? How far is really too far in finding love online?
These questions are only a few of the many threads that are woven into a controversy called dogfishing.
If this word hasn't quite premiered in your vocabulary of dating vernacular, then let's start by getting familiar with the term.
The term dogfishing was coined by Terry Nguyen in her 2019 article in the Washington Post. Emma Blanchfield, however, gave a more structured definition of the word. According to her, "Dogfishing refers to when a person poses in a photo with a dog that doesn't belong to them, to attract dog-loving partners to their dating profile."
There seem to be two sides to dogfishing; the potency and the morality. Though it is hard to deny the potency of dogfishing, one cannot erase the moral controversy around it.
The Potency
Dogfishing is beyond positioning, it is leveraging the psychology of your prey. Zachary Zane in his article references a study that shows how open women are to giving their numbers to men who have dogs. From the indications of the study, the number of women who were willing to give their numbers increased due to the singular factor of having a dog. This is perhaps because women tend to see men who own dogs as potential long-term lovers as dog-owners tend to provide and nurture better. This was also backed up by Erika Ettin, an online dating coach in Washington. She said, "Sometimes women subconsciously equate things like how a man treats his dog is how he would treat a partner."
Dogfishing also seems like a potent strategy for men because it seems more effective on women than it does on men. A survey carried out on users of Match.com and TheDatingRing.com particularly showed that more women deliberately sought out men who have dogs than men did women.
A final study also asked respondents to tag people based on their photographs. The results showed that people who had dogs were mostly perceived to be happier, more relaxed, and safer.
The men have probably not read through all these surveys, but in the quest for love, their several experiences with women have taught them posing with a dog may just be the perfect endearment they need to find the love of their lives.
The Controversy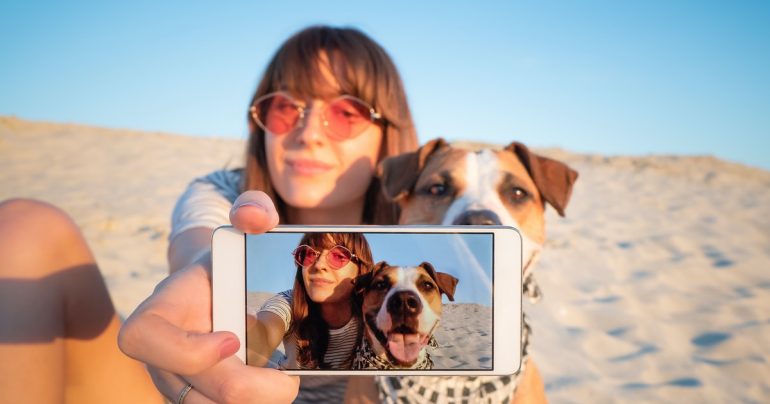 As effective as dogfishing may seem, people are finding it hard to determine whether it should be termed as outright deception or it's just a little white lie.
Terry seems to strike a stand between both positions. "Dogfishing" is not exactly a lie." She writes. "The person did take a photo with that dog — but to some daters, it feels like a veiled form of deception. And things can get awkward fast when a date realizes that the pet in the profile solely exists as bait."
Erika however holds a sterner position in direct response to Terry. "That's the main thing: Stop borrowing dogs," said Erika. She says it's advisable for people to curate profiles that project their actual lives. "It's just odd when you're using someone else's dog online, and it seems like you're trying too hard." She concludes.
More often than not, ladies feel deceived and taken advantage of when they find out that the dog they fell in love with is a prop after all. A fairer way to catch attention is to actually own a dog. The numbers show that it just might be a good investment for love. As for the ladies, they need to be more objective in finding love and learn to ask questions early so they don't get dogfished.
Once things have become more serious with your date, why not tell the world about how your shared love of dogs brought you together?
Take pictures of your date with your dog and post them on Facebook, Instagram, and Twitter to show everyone how dating for dog owners can be awesome.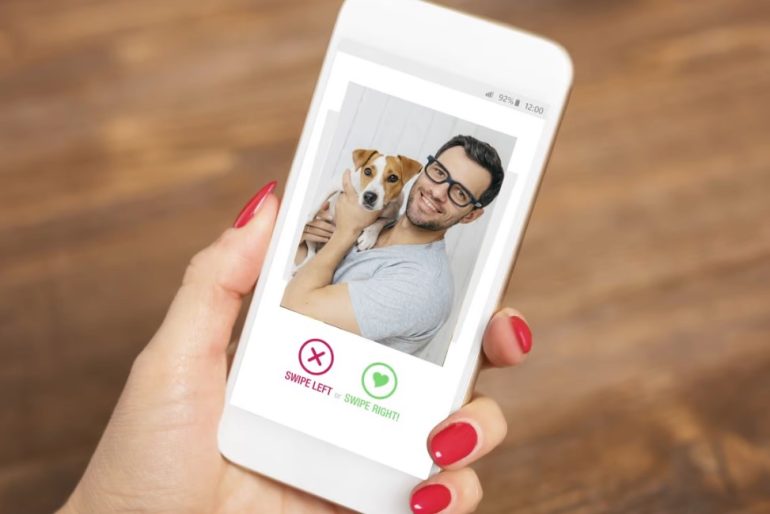 While that can be a fine solution for some people, it's also important to recognize that there are a lot of factors that determine whether a dog will like someone or not.
The person could be wearing the wrong perfume or cologne, smell like another dog, or remind your pup of a person that wronged them in the past. They could be afraid that a new person is invading their territory.
It's best to let your dog meet a new person in a neutral area like a public park. Go slowly, and don't force it. Give your date some treats so they can butter your dog up.
Take pictures with each other's pets, and share them with the world on social media. While other people are showing pictures of their boring babies, you can spread the joy of your adorable pups together.
I know I always appreciate cute dog pics on Facebook, Instagram, and Twitter, and all your friends will, too. Time to change that relationship status!
What other dating tips do you have for dog lovers? Does your significant other love dogs as much as you? Let us know in the comments below!
Is the Relationship the Right One?
Of course, we have to end with one simple, but important question: is this relationship the one that is meant to last? Is it truly the lifetime love that you've been looking for, or is it a relationship that maybe shouldn't last, but you don't want to be alone? Get honest with yourself about what kind of relationship it is in the first place, make sure you're both on the same page and willing to do the work, and you'll enjoy a lifetime of happiness with your partner.