When you build a new house, one of the important things to consider is the security and safety of the place. These days, installing cameras and security systems at homes has become more common than before. This is because of the threat of burglary or theft and other security concerns.
With technology, new types of door locks are available in the market. You can choose any locks that suit your house. In case of any replacement or other issue, you can always ask for the assistance of a 24-hour locksmith through online services or one near your area.
Nowadays, advanced or smart locks are commonly used in homes apart from the traditional ones to secure the place. Read further to know more about how to secure your home and live peacefully without the worry of any theft or other problems.
The Right Door Lock For The Front Door Of Your House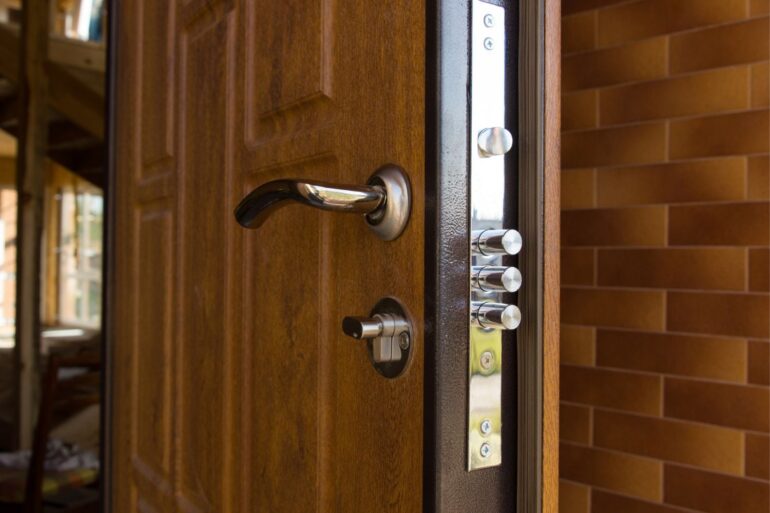 Besides smart locks, the front door can always be locked with deadbolts for a more secure system. The main front door should be secured the most to avoid strangers entering the house. Depending on your door type, you can choose a lock and deadbolt system that will work well and is easy to use whenever needed.
Deadbolts are commonly used because it is hard for thieves to unlock them, as they are secured with pick shields that prevent them from entering the house. Another thing to consider while looking for door locks is the grade rating and the installation process.
A locksmith can always help you with the process, but if you are thinking of doing it, it is better to choose the one that best suits your doors. The grading system of the door locks is to understand how many times you can use them before they should be replaced or repaired.
Simple Tips To Ensure The Security Of House Doors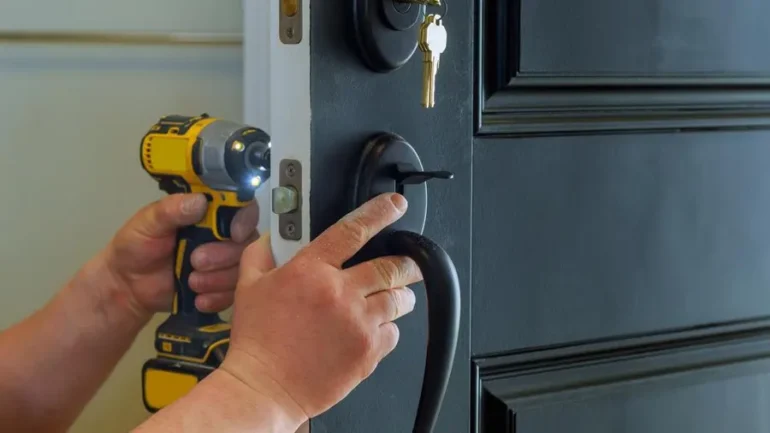 Advanced locks make it easy to secure your home and feel safe. However, if you are still using a traditional door lock system, it is better to change to the new type of lock system available in the market. But you can also follow a few simple tips to ensure it is still locked properly and safe to use for your home.
1. The Grade Of The Deadbolt Used
The door lock type has two types of deadbolts available. One is Grade 1, and the other is Grade 2. All the good quality door lock deadbolts come in one of these grades. If you are looking for the type that needs to last longer and is stronger to use, then Grade 1 is your choice.
Therefore, these can even be used without latch due to their strength and powerful door locking system. Always try to use a Grade 1 bolt for your front door because it is the most important door to be secured in your house, and it is better to do with a strong deadbolt.
2. Key-Pad Door Locking System
If better managing your security system with a stronger locking system is what you are looking for, a key-pad-based locking system is a good option. You can set up a password in the form of numbers and enter that to lock and unlock the door. The installation of this type of locking system is easy.
Also, you can change the numbers once in a while to ensure that the doors are protected and won't allow anyone else to enter your home. This could lock you out if you don't get the numbers properly after a certain number of times. In this way, anyone who doesn't know the numbers cannot enter your house.
3. Rekey The Lock Once In A While
Securing your house can also be done by rekeying your current lock once in a while. This is a great way to secure your doors as the door layout can be changed to something new, and it will make sure no one can enter your house when you are not there. The old locking system of your doors can be changed by hiring a locksmith.
Nowadays, it is easy to get locksmiths who work 24 hours through online services. Not only does this secure your doors, but it also keeps the door lock clean.
Best Designs For Door Locks Of Your Home For More Security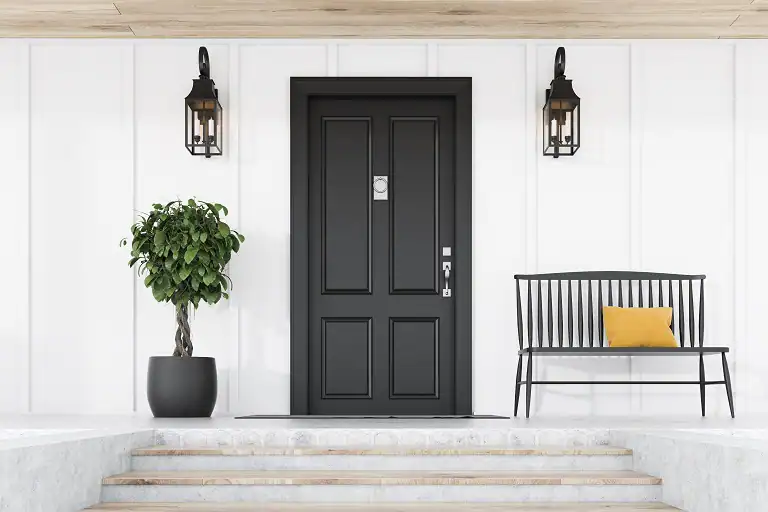 Many advanced lock systems are available for you to choose from for your doors. It is time for smart locks because people need excellent security, and these offer them in the best way possible. Choosing a design with a password is an excellent option, as the password is known just by you and prevents others from entering your home.
There are also phone-operated smart locks available which can be controlled through your smartphone and accessed from anywhere, ensuring the house's safety. Video intercom for the main door is also popular now as it helps to know the people before allowing them to enter your house.
You don't need random people coming to sell products to enter your house. You can avoid answering the door through video intercoms if you don't want them to come inside. There are also fingerprint-detecting locks available.
This doesn't need a key, so you don't have to worry about losing the key or the house's security. There are also lock systems with fingerprints and passcodes available to make it stronger for better house security.
Conclusion
The security of your house is important to consider whenever you move into a new place. With more and more theft cases happening, having a secured door-locking system is always better than being sorry about it later.
Advanced lock systems are popular at the moment, and with simple tips and tricks, you can get the most out of a door-locking system to make your place safe and secure. Always choose one that suits your doors, and get one that lasts longer. With the right locking system, you no more need to worry about the security of your house.