The craze and popularity of growing cannabis plants are considerably new to the market. After its legalization and adhering to its health and medicinal benefits, people are steadily getting more influenced by the use of various kinds of cannabis strains. Moreover, quite recently, individuals have also shown keen interest in growing their strain at their residences! This way, the cost of buying is reduced to a great extent, and one can produce the kind and specific type of cannabis plant they want.
But, no matter how much one wants to cultivate marijuana plants, it is no joke that the process is a bit complicated. One needs to be more than careful regarding the appropriate sunlight duration, keeping a check and ensuring that the plant does not have any deficiencies or infections and is regularly receiving the proper nutrition. If these pointers are kept in mind, it wouldn't be as cumbersome to grow a cannabis plant as it is popularly considered to be.
Tips About Growing One's Own Cannabis Plant As A Novice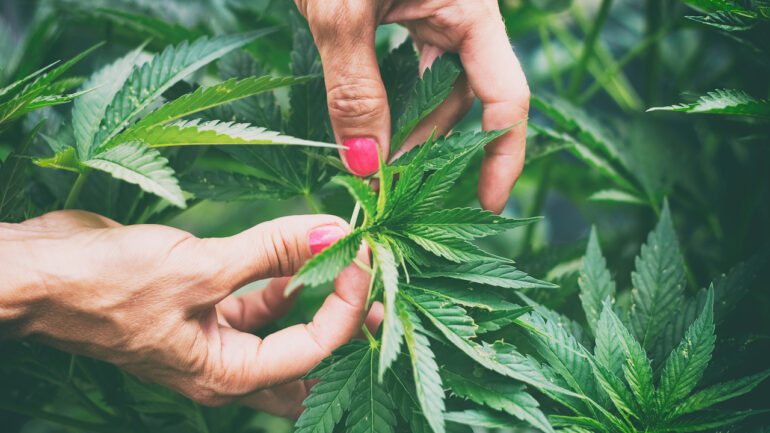 There are numerous species of marijuana to choose from while someone is starting the journey of growing one on their own. However, a few species are more forgiving than others and require comparatively less upkeep. One can choose from, namely, "blue cheese strain," "cherry punch strain," or the "wedding cake strain." But if someone wants to know which is the best, being a beginner, it is commonly suggested by experts to grow the "northern lights strain."
Here are some crucial guidelines that might help one in growing better cannabis strains:
The Place Where One Wants To Grow The Plant Should Be Chosen Carefully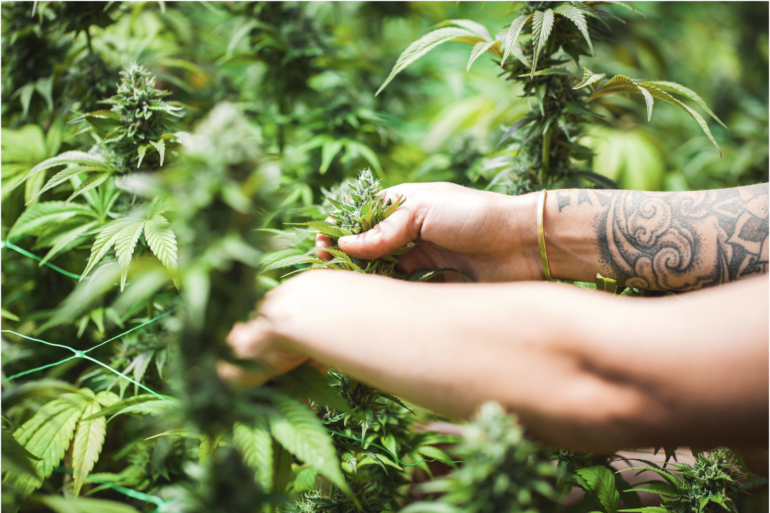 Deciding whether to cultivate marijuana indoors or outdoors is totally up to the person's preferences and ease of tending to the pot. The plant can grow ideally when specific precautions are taken and changes are made according to the situation. The person needs to do whatever makes the plant happy to keep it healthy and growing. And as everyone knows, hard work pays off, even towards one's passion for developing a cannabis shrub.
Planting the pot outdoors will ensure abundant access to sunlight, and the light cycles are also well-regulated. The pot would even get ample water due to rainfall if kept outside. But if the weather conditions become too harsh, they must be carried inside to avoid physical damage.
Keeping the plant inside will ensure that no harm is done to it due to external factors, and the owner will have complete control over it. But then the water and light cycles should be carefully maintained for the good health of the marijuana strain.
Try Getting The Best Quality Seeds
As obvious as it sounds, getting good-quality seeds will be more rewarding. Even though they might be a bit more pricey than the commonly bought marijuana seeds, growing strains of higher quality are worth more in the end. Moreover, cultivating pot is a laborious process, and no one would want all the effort to go in vain eventually. Thus to be on the safe side, it is sometimes a better idea to grow the best plants.
An example of quality seeds is Sensi Seeds from Zamnesia. By using these seeds, you get high-quality, genetically stable plants with desirable traits that produce potent and flavorful cannabis.
But it is a personal choice of buyers. Sometimes individuals rely more on quantity over quality, and it is justified. In both cases, proper maintenance, upkeep, and providing nutrition to the shrub is the key.
Adequate Airflow Is A Must In The Place The Pot Is Placed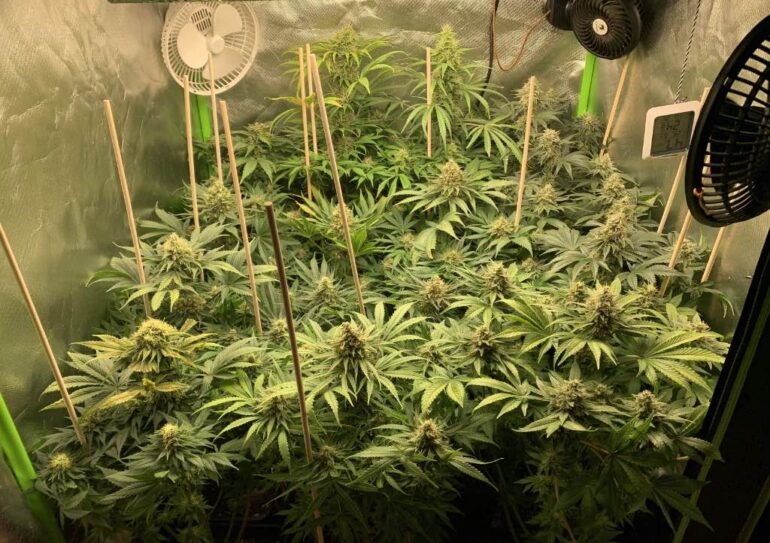 One of the most vital advantages of cultivating cannabis outdoors is the efficient air circulation throughout the day. It prospers if the airflow is appropriate. Stagnant and humid air is more prone to cause diseases and mold in the plant; if that happens, there is no way of eradicating the infected area.
Thus, to be on the safer side of things, and if the individual is growing the plant indoors, it is advised to have additional fans and exhaust systems to cover up for the outdoor air. Balancing adequate airflow and humidity will result in a thriving cannabis strain.
One Should Sustain To Providing Efficient Nutrition To The Cannabis
There is scientific knowledge to ensure the plant receives the necessary nourishment at different phases of development, but sustenance is essential for building dense, high-quality flowers. For instance, since phosphorus is a nutrient crucial for photosynthetic purposes, saplings need more than trees in the vegetative process. When seedlings are in the vegetative phase, nitrogen is more favorable since it regulates the synthesis of proteins, boosting plant development and vitality.
The shrub is once again prepped for higher phosphorus quantities while it is in the flowering period to promote resin generation. Potassium, another crucial vitamin, assists in the transformation of light and air into usable energy as well as in the susceptibility to disease and fungus. All maturation levels should have access to this.
A Temperature Check Of The Place Of Cultivation Is A Must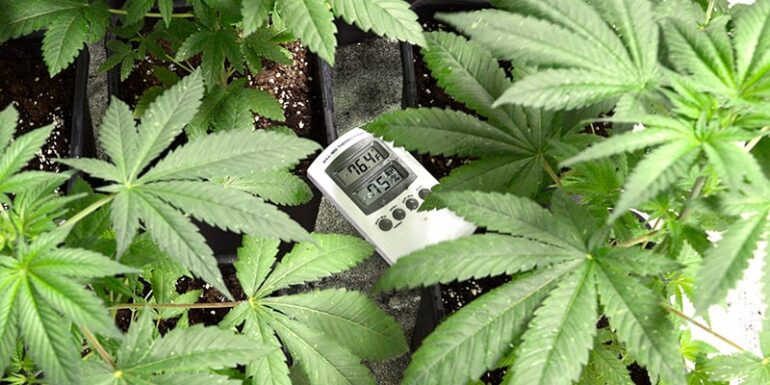 Cannabis plants are said to be sensitive to temperature fluctuations. Thus keeping track of the temperature becomes crucial while growing this plant, be it any strain. 15 to 28 degrees is the most suited temperature scale, which should be maintained. Moving around indoor plants to regulate the heat is tedious; thus, fans are also a need. If space crunch is becoming an issue of concern, clip-on fans are also available in stores to remove the hassle of space-consuming rotating fans.
How Can Cannabis Strains Be Beneficial To Health?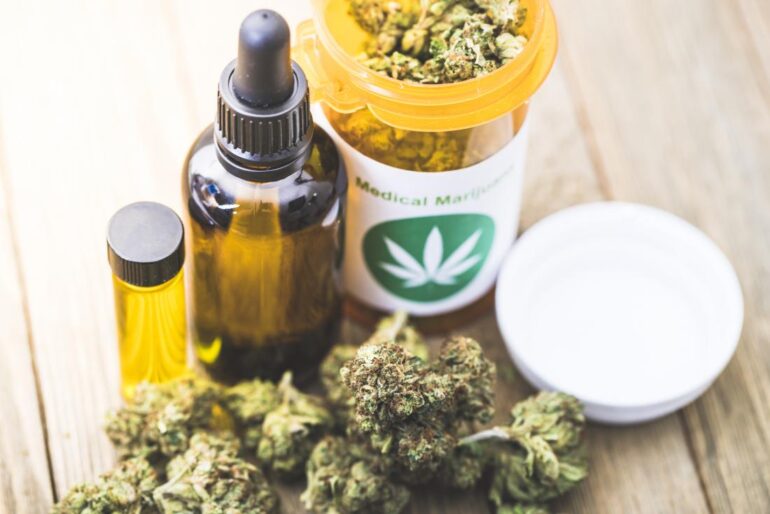 A cannabis strain has many medicinal compounds that might benefit the human body. For example, the cardiovascular device is strengthened, digestion is optimized, pressure and tension are reduced, the ache is diminished, and sleep pleasantness is enhanced.
Some of the other commonly recognized advantages are enlisted below:
Treats intestinal diseases
It can be used to treat insomnia and sleep disorders
Eliminates epileptic seizures
Improves cardiovascular health
Conclusion
It should go without saying that most folks garden marijuana to save money. Acquiring high-quality weed plants or numerous derivatives may be incredibly expensive. Whether people use cannabis for hedonistic or medicinal grounds, growing a few seedlings can deliver a consistent source of goods for everyone.
Whether someone regularly consumes cannabis or has never heard of it, one might wish to consider planting certain strains. It has multiple significant health benefits; moreover, the person does not need to smoke it! Even the plant itself can be sold if marijuana is accepted as a drug in one's state, which might even lead to earning a few more bucks than one spent in growing the cannabis strain. More or less, a person cultivating cannabis is bound to get positive outcomes.