Celebrated on the 1st and 2nd of November, Day of the Dead, or the Day of the Dead, is a Mexican traditional celebration that is celebrated throughout Mexico along with many parts of Latin America, which holds tantamount cultural significance. It's a time when people gather to commemorate their loved ones who have transcended the hereafter and remember them.
Don't be fooled by the grim nature of this holiday, as people bring forth their celebratory side on this day to celebrate the lives of those long gone. Follow the steps below to combine tradition with the joy of winning prizes and host a memorable Day of the Dead lottery event for your friends and family.
Choose a date and location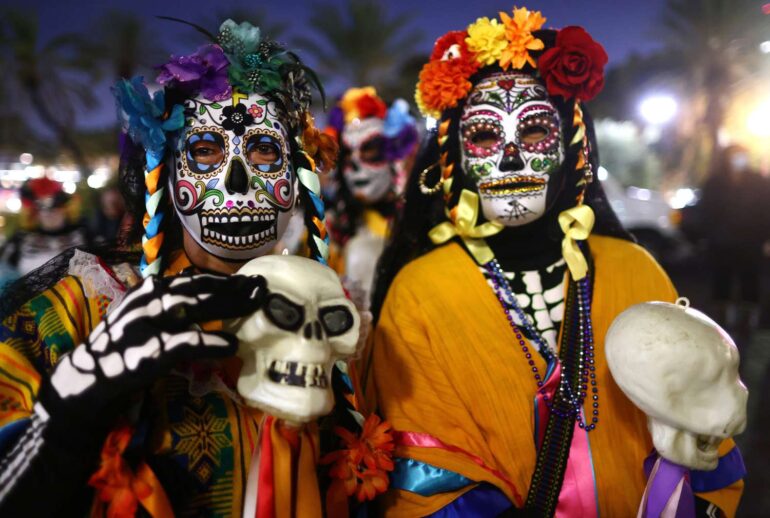 First things first, let's pick a date and location. To make it truly special, opt for a date that is closer to the weekend or can promise a high attendee turnover, but stay within the actual dates of the event and stick to either the 1st or the 2nd of November.
As for the location, if you don't have enough space at your home to accommodate your guests, consider opting for a community center or a park where you can host the celebration comfortably.
Remember, when picking a venue, select an option that will be feasible, convenient, and accommodating to all your guests.
Clarify the purpose and theme
Now, let's clarify the purpose of your lottery event. Are you hosting it for a charitable cause, to raise funds, or just for some good old-fashioned fun? This decision will guide the rest of your planning process.
Keep in mind that your theme needs to match the essence of Day of the Dead, which would include decorations, traditional elements, and even the dress code, to make the event as realistic and wholesome as possible.
Create invitations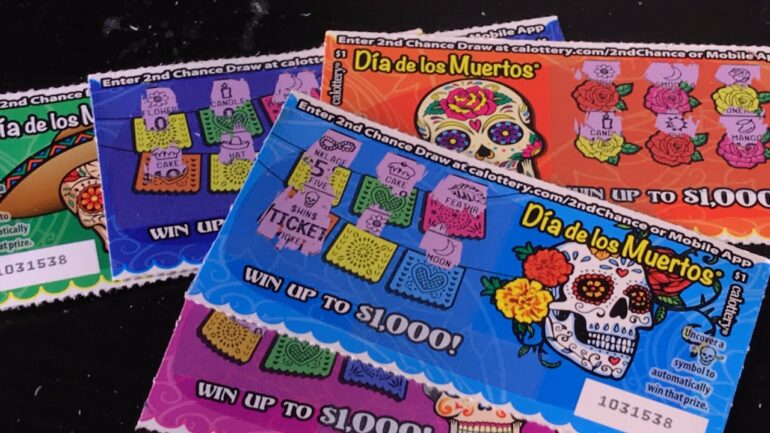 Invitations are crucial to get the word out and generate excitement. You can opt for traditional paper invitations or go digital with email or social media invites. Make sure to include all the essential details: date, time, location, theme, and any special instructions, such as bringing a small item to contribute to the event.
You can even create flyers to share with your colleagues and friends to help them learn more about the celebrations and to share with them the purpose of your lottery. Curate dedicated flyers and make sure to follow the Day of the Dead flyers theme by keeping a set aesthetic for the flyers.
Plan the lottery
The heart of your event is the lottery itself, so decide on the type of lottery you want to organize. Will it be a traditional raffle, a bingo-style game, or a creative twist on a lottery? Ensure you have prizes that resonate with the Day of the Dead theme, such as colorful sugar skulls, decorative items, or even gift cards for local Mexican restaurants.
To make your hosting event as smooth as possible, make a list of the necessary things for the game, consult various vendors beforehand, and select the one with the most feasible options and a wide variety of products that you can incorporate into your plan.
If you wish to host a bingo-style game, try to find someone who can create bingo boards that follow the holiday's theme and aesthetic.
Decorations and atmosphere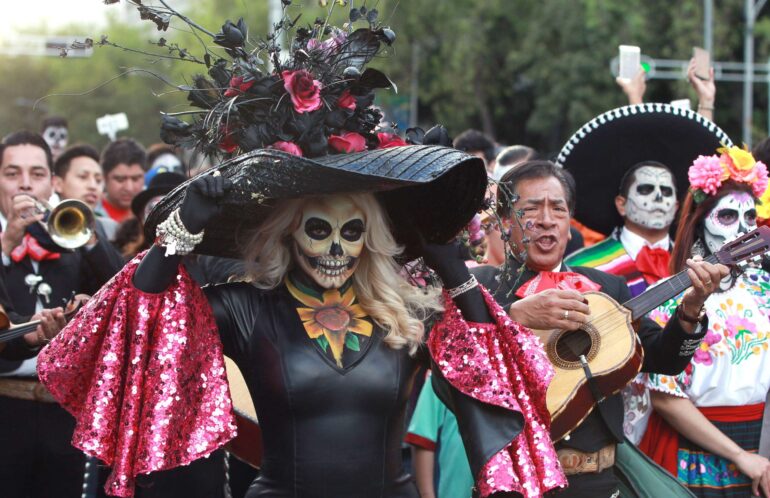 Transform your chosen location into a festive Day of the Dead setting and decorate with marigold flowers, sugar skulls, calacas (skeleton figurines), and candles.
The essence of Day of the Dead is in honoring the dead, so set up an ofrenda (commemoration altar) and encourage attendees to bring photos of their deceased loved ones for personal touch and to allow everyone to feel involved and respected.
Traditional food and drinks
No Day of the Dead event is complete without delicious Mexican cuisine. Consider serving traditional dishes like tamales, pan de muerto (bread of the dead), and Mexican hot chocolate.
Remember to include some non-alcoholic beverages, as well as Mexican-themed cocktails for the adults. Contact Mexican vendors and see if they provide food sampling; by sampling food before the event, you can be sure that your catering is top-notch and up to Mexican standards.
Entertainment and activities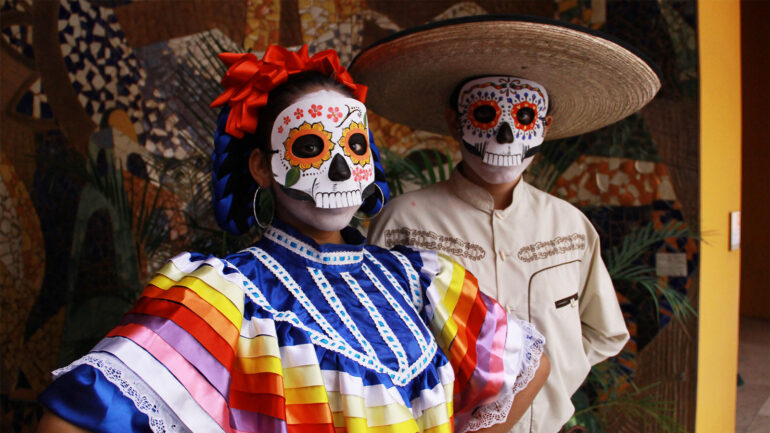 Enhance the atmosphere with live music, traditional Mexican folk dances, or even a screening of a Day of the Dead-themed movie. You can also set up craft stations for attendees to create their own Calavera masks or sugar skull decorations.
Finally, make sure to capture the memories. Set up a photo booth with Day of the Deadprops and backdrops, or hire a photographer to document the event. Share the photos on social media and with your guests as a keepsake.
By holding a charitable lottery, you can enable your circle to remember their beloved while helping others as an act of charity. Celebrate the spirit of remembrance, celebration, and togetherness by hosting a Day of the Dead lottery event and commemorate those long gone by collecting charity money while also celebrating the beauty of your life with your friends and family. Have fun!