Being up to date with the trends means that you need to combine your personal preferences and style with the modern details that are currently popular. There are a lot of different types of accessories available nowadays, and they can help you portray your interests, and they can help you stand out in the crowd. If you are into a specific lifestyle, you probably know how important it is to combine your outfits and your accessories to show off your interests and to still be able to fit in and stand out.
Bikers are people who tend to have edgier interests and who are not afraid to be the ones who lead the trends and set up new standards. If you are new to this lifestyle, or if you want to show off that side of you even more now, you are probably looking for a good way to express that with the right type of accessories. In this article, we are going to help you learn some of the things you need to know before buying your first biker jewelry. Keep on reading if you want to know more about the types of accessories, how to accessories, and how to avoid making mistakes.
1. There are different types of jewelry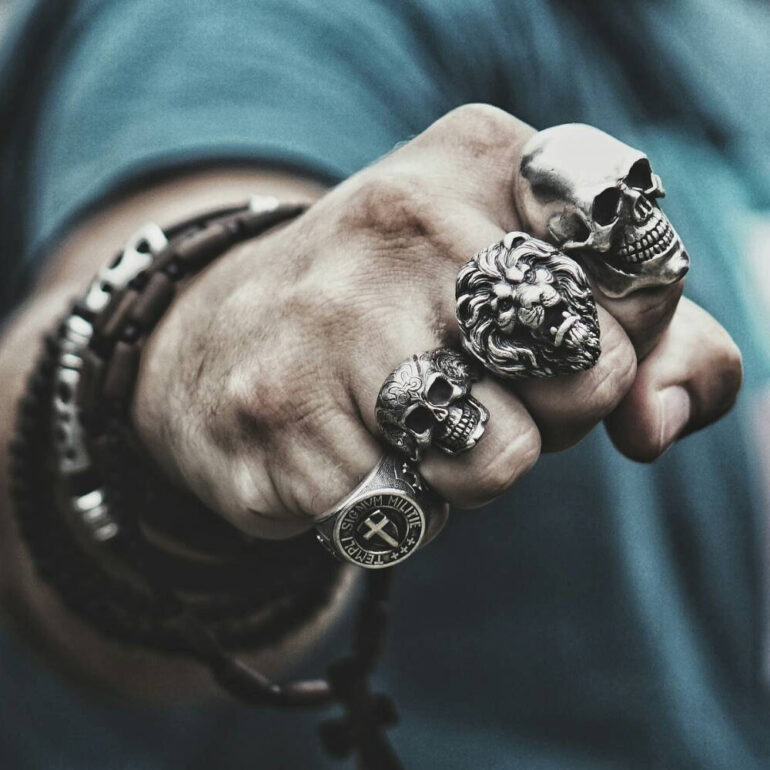 When we think about rider jewelry, we usually think about the skull rings that we see in pretty much every movie where bikers are portrayed. One thing you should know is that the rings are just barely scratching the surface, and there are so many other types that you can choose from.
Some of the accessories are unisex, while others are made for guys or girls. Even though there is no rule about who should wear what, this gives you the possibility to choose pieces that are more masculine, or more feminine depending on your personal preferences. You can opt for a neat necklace, great earrings, or you can even combine different types of bracelets that will show off your style.
2. People are going to ask you about them
You should know that these accessories are a great conversation starter, so once you start using them, chances are, people are going to ask about them. We are all interested in something different and unique, and you should know that your choices are going to peak other's interests. You should get used to others looking at the accessories you are wearing, and they may even start asking you about them. If you are looking to make new friends, this is a great way to go, and you can even talk to fellow bikers about their preferences, what they wear, and where they bought their jewelry from.
Note that since there are a lot of different types of materials you can opt for when choosing the right type of accessory, you can either go with something bolder that will be a great conversation starter, or you can opt for a piece that is less dramatic and that you can easily hide if you don't want too many people asking questions about it. It is all up to you, but know that once you choose to go with these accessories, you are going to make a lot of new friends.
3. The pieces have meaning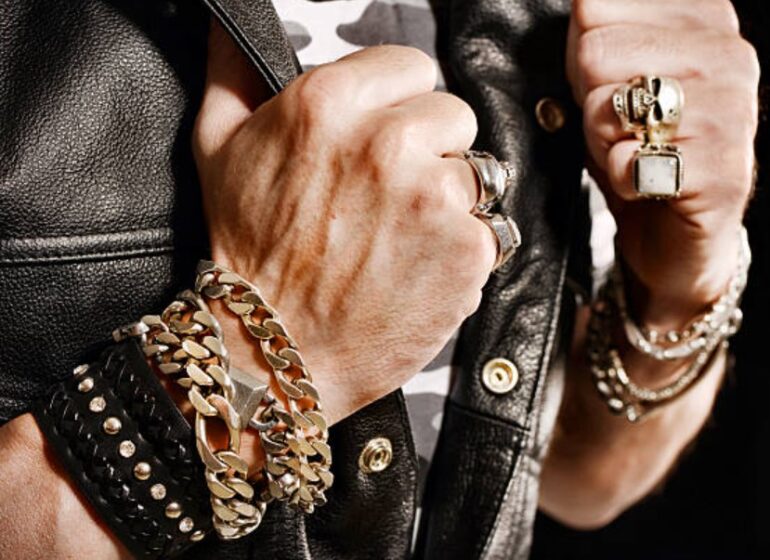 Choosing these accessories is more than picking just one thing that you are going to wear to show off your preferences or style. Most of these jewelry pieces have meanings, and you can choose the right one for you depending on what you want to feel when you look at the jewelry.
It is said that the rider accessories are similar to tattoos – even though they don't always have to have a meaning behind them, more often than not, they represent something deep and intimate for the person who is wearing them.
As you can see on this website, there are always so many different types of jewelry that you can choose from, so you can easily find the right piece that will represent your desires, passions, or even thoughts. The most important thing is to find something that you feel a connection with and a piece that will make you smile every time you put it on or look at it.
4. You don't have to stick to skull designs
As we previously mentioned, when we think about these accessories we usually think about the skull designs. First, you should know that there are so many different types of them, so if you want to get something of this type, you can easily find the right one for your needs.
In addition, you can locate a unique piece that no one else has, or you can have it custom-made. Just because this design is popular, it does not mean that you have to have the same thing that everyone else does.
On the same note, you also don't have to stick with the skull designs, and if you are looking for something else that is different, unique, and special, you can find it as well. It can portray your individual interests, or it can be something modern and trendy.
5. You don't have to spend too much money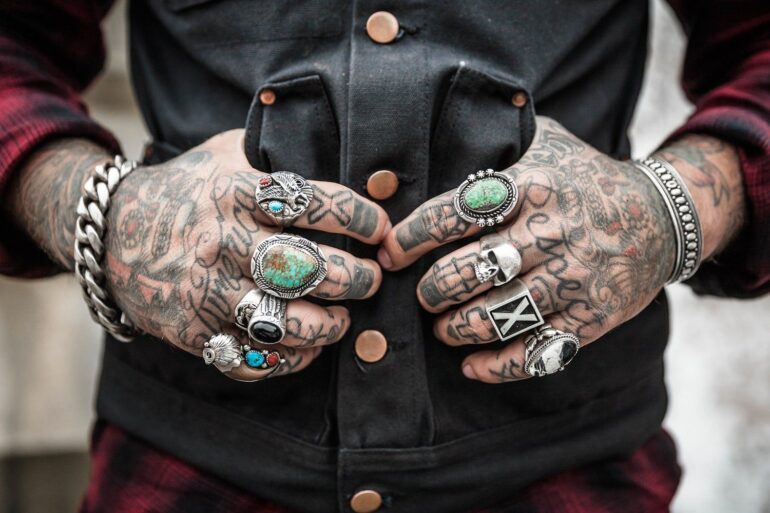 One of the biggest misconceptions that come before you buy your first biker jewelry is that you have to spend hundreds, even thousands of dollars on these pieces. If you have a budget that you don't want to go over, you don't have to worry about that. There are a lot of different pieces that you can purchase that will cost you less than 100 dollars, and you can even get some that are no more than a few dozens of bucks.
Another amazing fact about these pieces is that one statement piece is more than enough and you don't have to wear several of them. You can purchase just one bold ring that is going to stand out, or you can opt for a neat bracelet or statement necklace. Pick the items depending on how you are feeling and what you are trying to portray.
Factors to Consider
When selecting your first piece of biker jewelry, it's important to consider several factors. Firstly, look for quality metal and materials. Stainless steel and titanium are among the most popular and resilient metal choices for jewelry items intended for outdoors use and long-term wear. Silver, gold, and brass can also be excellent options – though if you choose softer metals such as these, it's important to care for them correctly so they stay in peak condition.
Other factors to consider when choosing biker jewelry include:
Size – too large or small jewelry pieces may be difficult or uncomfortable to wear.
Style – your jewelry should complement other clothing items you might wear with it as well as reflect your individual personality. There are a lot of options, including Puravida Bracelets
Cost – make sure you don't overspend on something you will not use regularly or may later outgrow in style preferences. Quality jewelry investment pieces offer greater value over time than cheaper alternatives that will quickly show signs of wear.
These are some of the things that you need to be aware of before you purchase your rider accessories. They usually go perfectly with any type of outfit that you can choose, and you don't have to worry about combining them together or what goes well with what. Be yourself, stay true to yourself, and know that once you buy your first piece, you will definitely want more.