In the business world, good writing skills are needed for success, and applying business writing principles puts you on track for success.
Business paper writing is hard to do without. It is a vital part of internal and external business communication. It is used for emails, brand posts, user guides, proposals, instructions and manuals, and more. Business papers are used to achieve various set goals. It is no wonder many people get business paper services like mycustomwriting.com to help them write a good and effective business paper.
Just like any other paper writing, there are principles guiding business paper writing. In this article, you will find out all the business paper writing principles you need to know.
What Is Business Writing?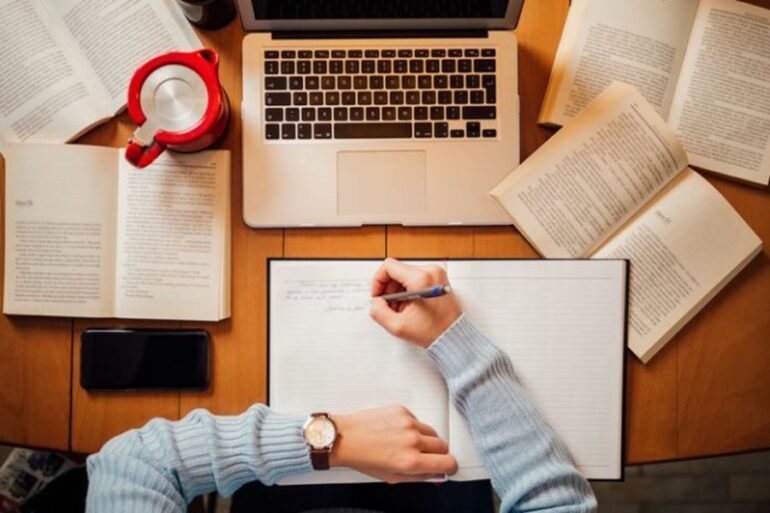 Business writing is a piece of writing written to convey clear, informative, and relevant information to the reader effectively. Emails, memos, reports, press releases, proposals, and a wide range of other business-related information are all written in the format, style, or tone of business writing.
The business writing field is broad; hence, it is categorized based on four different objectives. These include:
Informational
This business writing aims to provide some record or reference that readers can use for other informational purposes. Examples of informational documents include meeting minutes and business reports.
Instructional
The objective of business writing is to provide readers with information that is important and relevant to complete a task. It is mainly directional. It breaks down and simplifies the task into steps that the reader can understand easily. Examples of instructional business writing include user manuals and memorandums.
Transactional
This business writing falls under day-to-day correspondence. While they vary in content, purpose, scope, and uses, transactional documents help monitor and send messages. Examples of these documents include emails and acceptance, rejection, or dismissal letters.
Persuasive
The objective of this business writing is mainly targeted towards sales. Persuasive business writing conveys various information to the audience about the business, its products, and services to the audience and aims to build strong customer relationships. Examples of these documents include brochures, newsletters, press releases, and sales emails.
Effective Business Writing Principles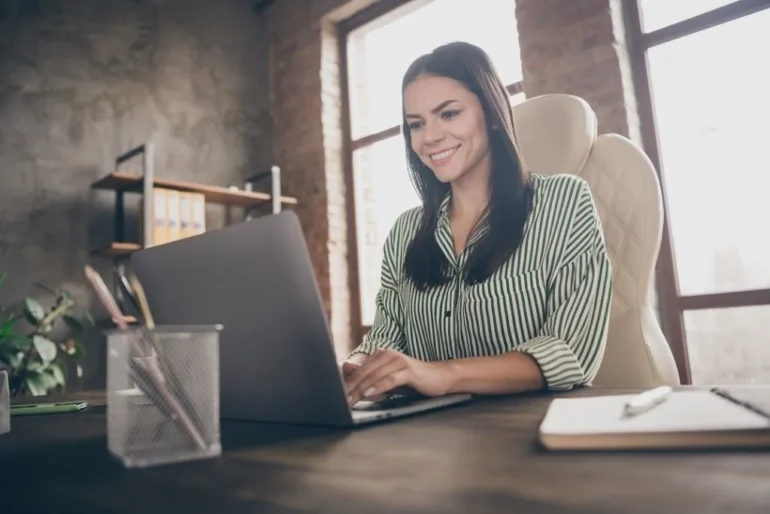 The main difference between this type of business writing and others is its goal orientation. When it comes to business writing, there is a specific message and goal you want to achieve. It is an effective way to communicate in a business setting.
No matter what format you want to use or the business paper writing objective, you must follow some basic but essential principles to ensure your business paper writing is correct.
Here are the nine principles for effective business paper writing that everyone must know:
Keep It Short
You are not writing a novel or a lengthy article. Nobody likes reading bulky statements or paragraphs – time is valuable, and no one wants to spend hours reading a lot of information that might be unimportant. Therefore, follow the "Keep it short and simple formula." The shorter it is, the more people will want to read it. You can use bullet points to point out or cover essential information.
Let it be clear and concise
Being clear and concise is a necessity for effective business paper writing. A clear and concise business paper saves time and highlights the main message. Avoid using unnecessary and excessive words and repetitive statements.
Think of the audience
Know the audience you are writing the business paper to. Consider the style, form, and narration as it matters whether you are writing to a customer, a long-time coworker, or a new or potential client.
Once you have defined your audience, decide on the following:
Form;
Voice of the text;
Type of words (jargon, abbreviations, or terms);
Resonating arguments.
It is an effective way to show consideration for readers. Also, refrain from using expressions or phrases that could be misunderstood or deemed offensive.
Practice is the key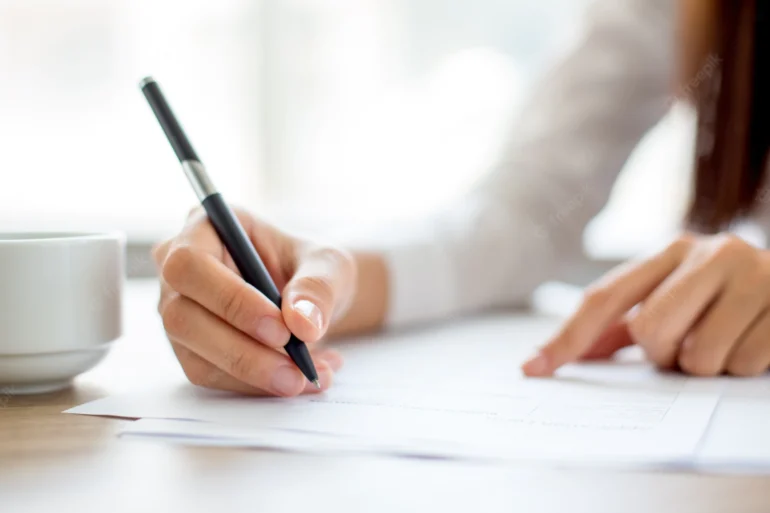 Practice, they say, makes perfect. Practicing business paper writing attains proficiency. Knowing what your readers want and need to hear and how to shape business writing helps shape your writing. Practice and pay attention to your word use, sentence structure, style and tone, and vocabulary.
Draft it
Ensure you have a draft before you begin writing your business paper. The draft could be a collection of outlines or a structured format. It helps keep the flow and helps you write your business paper logically and thoughtfully.
In any business paper, these four elements must be present
Opening;
Agenda;
Body;
Closing.
Note: Ensure you organize your flow logically and purposefully. It is time to put one together if you don't have a draft or outline.
Utilize active voice instead of passive voice
This is a simple principle. Ensure to avoid using the passive voice as much as possible. It makes a big difference in the information you are trying to pass.
Practice and add courtesy
Courtesy costs nothing. It is a good move and is quite essential and beneficial. Common courtesy involves respecting others with polite addresses and remarks (please, thank you, appreciate, etc.), prompt answers, and gratitude.
It can keep your business and personal reputation high. It also strengthens current relationships and opens doors to new associates and customers. Being discourteous can offend the reader and lead to various problematic connections.
Appropriate tone
Note that the tone you use in business writing can easily be misunderstood. Avoid sarcasm. Avoid the use of harsh words. Harsh words, especially in business papers, can sound colder than you intend and be offensive to your readers.
Therefore, pay attention to what is to be said, how you use your words, and how they can be interpreted.
Read and revise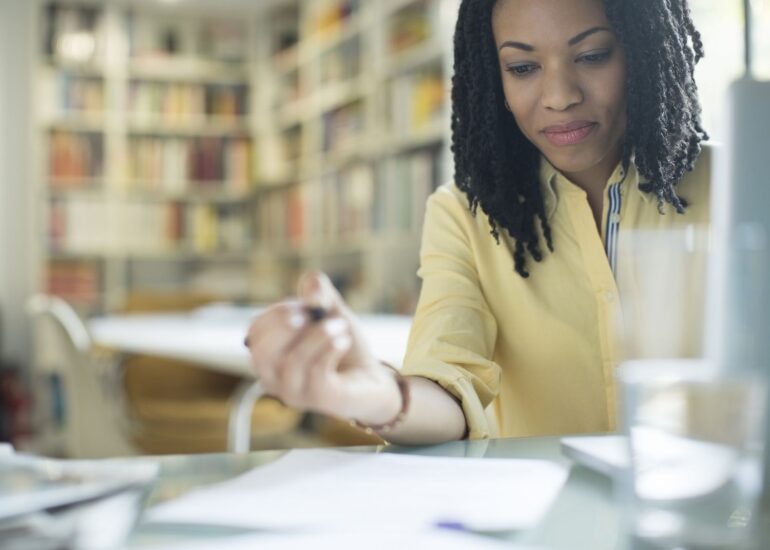 Read the business paper out loud after completion. This help reveal gaps, errors, and flaws.
In Conclusion
Business paper writing is essential for numerous reasons – everyone, regardless of the profession, will have to write one. Therefore, following the principles will help direct your business paper writing.