Skilled hunters and outdoorsmen know that a reliable skinning knife is an indispensable tool in their arsenal. Buck skinning knives, renowned for their durability, precision, and ergonomic design, stand out in this regard. These knives cater to the nuanced needs of hunters and outdoorsmen, offering an efficient and clean way to skin game. Their prominence in the hunting world comes from a rich history of quality craftsmanship and the incorporation of advanced materials and technology.
Essential Features of Buck Skinning Knives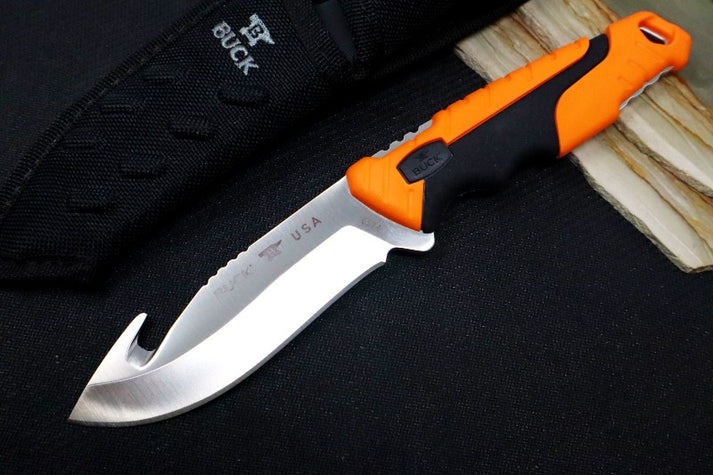 Buck skinning knives are distinct in their design and functionality. They typically feature a curved blade, which is crucial for the precise and efficient separation of skin from meat. This curvature allows for a smoother motion, reducing the chance of damaging the meat or puncturing the hide. The blades are often made of high-quality stainless steel, which ensures durability and resistance to corrosion, a vital factor in harsh outdoor conditions.
The handle design is another critical aspect. It must offer a comfortable and secure grip, often achieved through ergonomically designed handles made from materials like rubber, hardwood, or composites. This ensures control and precision in wet or slippery conditions. Additionally, the balance between the blade and handle plays a pivotal role in reducing hand fatigue during prolonged use.
Advancements in Blade Technology
Over the years, Buck has incorporated advanced technologies into their skinning knives. The use of high-end steels, such as S30V and 420HC, has become common. These materials offer an optimal balance of edge retention, ease of sharpening, and resistance to wear and corrosion. The heat-treatment processes used by Buck further enhance these properties, ensuring that the blades perform consistently over time.
Another significant advancement is the introduction of advanced coatings on the blades. These coatings can reduce glare, which is vital in hunting scenarios, and increase resistance to environmental elements, thereby extending the knife's lifespan.
Ergonomics and Safety Features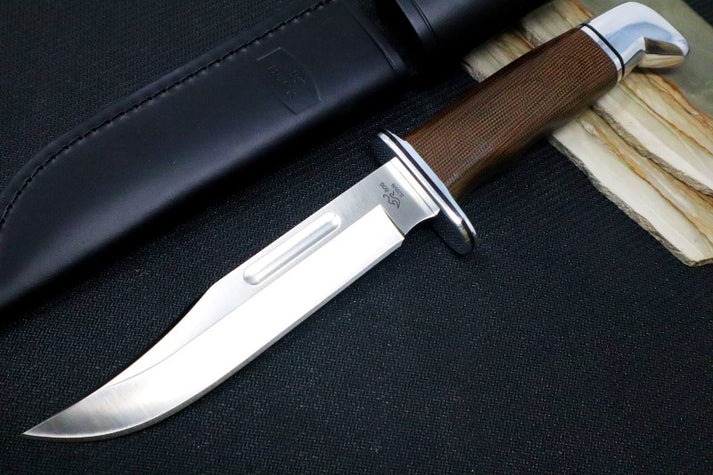 The ergonomics of Buck skinning knives are designed with the user's comfort and safety in mind. Features like finger grooves, thumb rests, and non-slip grips are common. These design elements not only provide comfort during extended use but also minimize the risk of slippage, which can lead to accidents.
Safety is further enhanced by the inclusion of sturdy sheaths made from leather or synthetic materials. These sheaths protect the blade and the user when the knife is not in use and offer convenient and safe carrying options.
Maintenance and Care for Longevity
Maintaining a Buck skinning knife is crucial for its longevity and performance. Regular cleaning, proper storage, and timely sharpening are key. After each use, it's important to clean the knife thoroughly to remove any residue or moisture that could lead to rust or corrosion. Storing the knife in a dry environment and using its sheath will also protect it from environmental factors.
Sharpening the knife requires a specific technique, especially considering the curved nature of the blade. Using appropriate sharpening tools and methods will ensure the knife retains its edge without compromising its structural integrity.
The Role of Buck Knives in Hunting and Outdoor Culture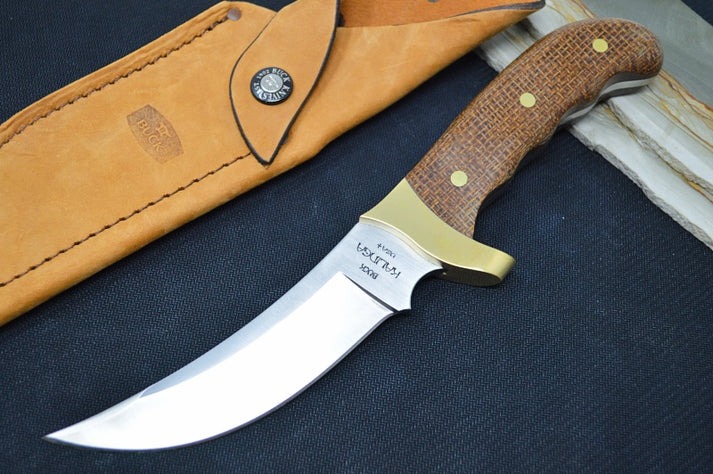 Buck knives have become a symbol of quality and reliability in the hunting and outdoor community. Their consistent performance, innovative features, and durability have made them a go-to choice for professionals and enthusiasts alike. The brand's commitment to craftsmanship and customer satisfaction, combined with a keen understanding of the hunter's needs, has cemented its position in the outdoor gear industry.
In conclusion, Buck skinning knives are an expert choice for hunters and outdoorsmen. Their design, material quality, technological advancements, ergonomics, and safety features make them superior tools in the field. With proper maintenance, these knives can provide reliable service for years, making them a worthy investment for anyone serious about hunting and outdoor activities.