CBD comes in different types, each with unique properties and chemical composition. Among the different types of CBD are two popular options: broad spectrum and full spectrum CBD. While they may seem similar, they have clear differences.
In this article, we will explore the different CBD types to help you make informed decisions about which CBD product is best for your individual needs.
Understanding CBD Spectrum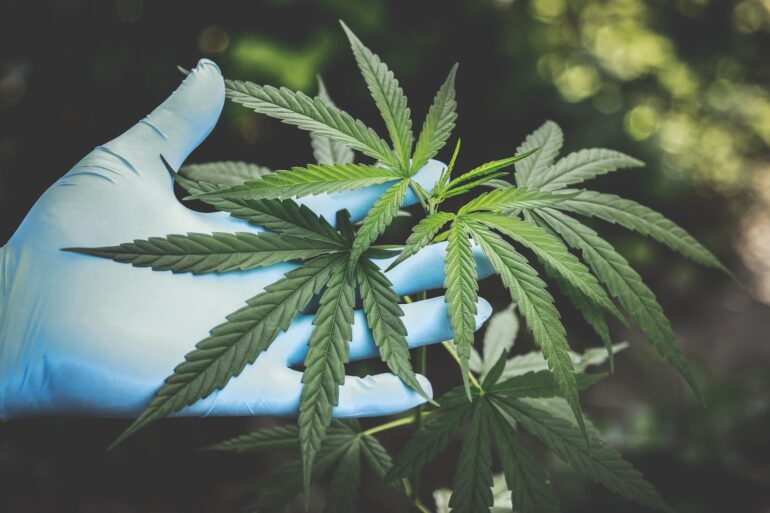 CBD spectrum refers to the range of compounds in a CBD product derived from the hemp plant. It encompasses various cannabinoids, terpenes, flavonoids, and other beneficial plant compounds. The two primary CBD spectrum options are full spectrum and broad spectrum.
What is Broad Spectrum CBD?
Broad spectrum CBD blends contain all the cannabinoids found in cannabis without THC. It makes broad spectrum CBD an excellent choice for individuals who wish to experience the entourage effect without consuming THC.
What is Full Spectrum CBD?
Full spectrum CBD contains all naturally occurring cannabinoids, terpenes, flavonoids, and found in the cannabis plant. This type of CBD includes a full range of compounds that work synergistically to produce what is known as the "entourage effect".
The entourage effect occurs when different cannabinoids, including THC, work together to provide enhanced benefits. It conserves the beneficial properties of the cannabis plant, allowing all the potent cannabinoids to function at their best while making use of the naturally occurring terpenes, essential vitamins, and fatty acids to bring you the highest effects.
What is CBD Isolate?
CBD isolate is a form of CBD that has been refined to remove all other compounds found in the cannabis plant, leaving only pure, isolated CBD. It contains no other cannabinoids, terpenes, or flavonoids. Hence, it's often considered the purest form of CBD.
This makes it a good option for those who want to ensure they're getting a product with no THC or for those who have been recommended to take a high dose of CBD. However, you won't benefit from the 'entourage effect,' a phenomenon where the various components of the cannabis plant work together to enhance the therapeutic effects.
What Is the Entourage Effect?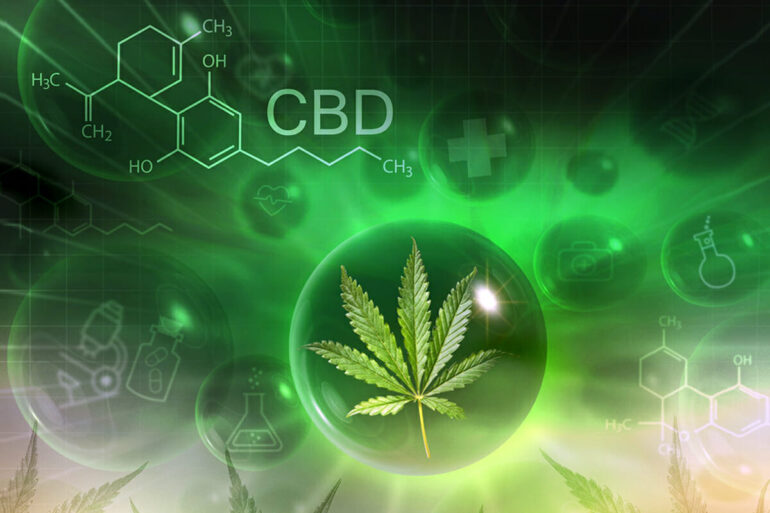 The entourage effect is a theory proposing that the combined compounds in cannabis exert a more potent effect when consumed together compared to their isolated use. This concept stems from the belief that cannabinoids such as CBD and THC, along with other compounds like terpenes, work synergistically to enhance absorption and overall impact within the body.
By interacting with the body's endocannabinoid system, these compounds generate a diverse range of effects. The entourage effect implies that consuming full spectrum CBD, which contains a comprehensive array of compounds, offers greater therapeutic benefits than using CBD isolate alone.
The entourage effect is believed to maximize the therapeutic properties of CBD. This is because the different compounds can amplify each other's chemistry, increasing the overall potency and enhancing the therapeutic effects.
For instance, while CBD and THC are both beneficial on their own, they are even more effective when taken together with other cannabinoids and terpenes.
This synergy not only ensures that the therapeutic impact is maximized, but it also helps the body to efficiently absorb and use CBD. This is why many people prefer full-spectrum or broad-spectrum CBD products, as they contain cannabinoids and terpenes that work together to enhance the benefits.
Key Differences Between Spectrums
The primary distinction between full spectrum and broad spectrum CBD lies in the presence of THC. Full spectrum CBD contains trace amounts of THC (up to 0.3%), although within the legal limit. Broad spectrum CBD, on the other hand, undergoes further processing to eliminate THC entirely, making it a THC-free option.
While full spectrum type contains THC, the amount is typically very low and not enough to produce intoxicating effects. However, it may still show up on a drug test, depending on the sensitivity and testing methods used.
Choosing CBD Spectrums
When deciding between full spectrum and broad spectrum CBD, there are several factors to consider:
THC Sensitivity
If you are sensitive to THC or have concerns about its presence in your CBD product, broad spectrum provides a THC-free option.
Entourage Effect
If you believe in the potential synergistic benefits of the entourage effect and are comfortable with the presence of trace amounts of THC, full spectrum CBD may be the choice for you.
Legal Considerations
Depending on your jurisdiction and workplace policies, be aware of any legal restrictions regarding THC content in products.
Personal Preferences
Ultimately, your personal preferences and goals should guide your decision. Consider factors such as desired effects, individual sensitivities, and any specific wellness objectives you have.
Full Spectrum CBD and THC Oil
Keep in mind that full spectrum CBD oil may contain trace amounts of THC which can't lead to intoxicating effects. While the THC concentration is usually too small to cause intoxication, it can still be detectable in drug tests.
If you regularly undergo drug testing at work or live in an area where THC is strictly regulated, broad spectrum CBD might be a preferable option. However, if your state laws allow the use of THC, then using full spectrum CBD and THC oil will be more beneficial for you.
FAQs
Are full spectrum CBD products legal?
Yes, full spectrum CBD products derived from hemp with THC levels below 0.3% are legal under the federal regulations of the United States. Remember to check the specific laws and regulations of your state or country.
Will broad spectrum CBD show up on a drug test?
Broad spectrum CBD products that have undergone thorough THC removal should not show up on a drug test. Choose reputable brands that provide third-party lab test results to ensure the absence of THC.
Can I experience the entourage effect with broad spectrum CBD?
While the broad spectrum retains many beneficial compounds, including cannabinoids and terpenes, the absence of THC may limit the full potential of the entourage effect. The entourage effect is achieved in full spectrum CBD due to the presence of THC working synergistically with other compounds.
Bottom Line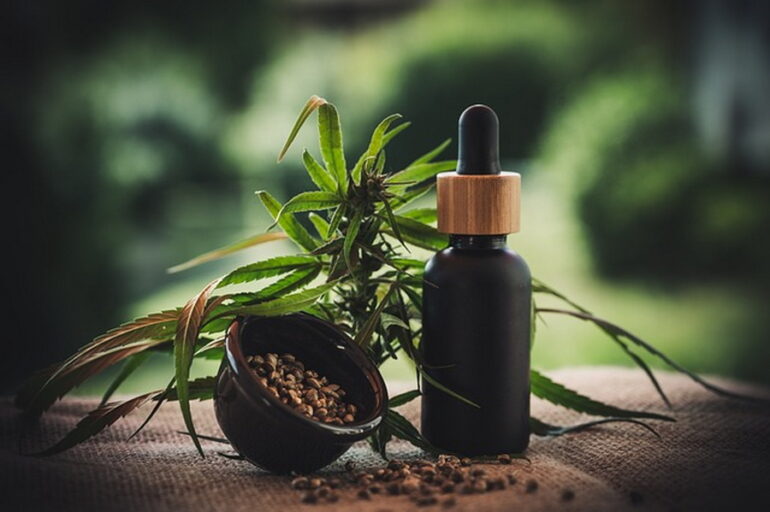 Choosing between full spectrum and broad spectrum CBD depends on personal preferences, among other factors. If you are seeking the potential benefits of multiple cannabinoids but don't like consuming THC, broad spectrum CBD is a suitable option.
On the other hand, if you are comfortable with minimal THC content and want the full benefits of the entourage effect, full spectrum CBD may be a preferable choice.