The Windows we use today are so much advanced, friendly, and feature-rich, be it Windows 7/8.1/10 or even XP. But it wasn't the same way since its beginning. The older Windows was very much different. The transformation started with Windows 95. The Windows 95 brought along revolutionary changes like the introduction of a taskbar, notification area, and the legendary Start menu. Now Windows no longer was just a subsidiary addition to DOS. For the very first time, it was a full replacement for a gradually antiquated command-line platform. In this post, I'll present you a List of 3 Windows 95 Emulators that you should try to revisit the good old times.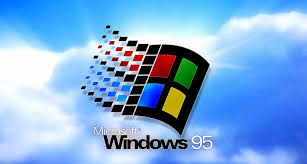 3 Best Windows 95 Emulators for Windows 10
The first thing that we should keep in mind about Windows 95 is that it is a copyrighted platform. So, there are no emulators available for Windows 10 to run the 90s games in it.
However, there are many emulators available that run DOS software and also some very good Windows 95 Emulators. These Windows 95 emulators are able to simulate the platform just like it was originally.
The major purpose of most of these emulators is merely feeling the Nostalgia. They might be slow or lack features, but hey, this was one of the specialties of that time. Let's begin with our list of the 3 best Windows 95 Emulators.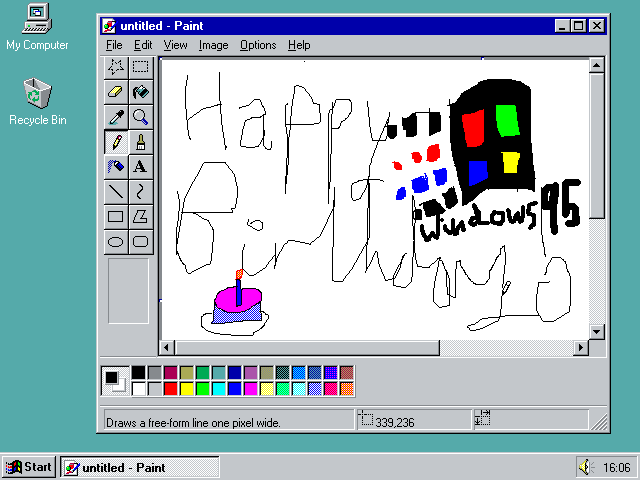 Fun Fact: Windows 95 is going to be 23 years old on 24 August 2018.
1. Windows 95 Online Emulator
The Windows 95 in your browser is a website with an emulator that can run Windows 95 in another tab. The developer Andrea purely developed this amazing entry in the list of Windows 95 emulators for nostalgic and educational purposes. However, it is clearly stated that it may or may not the violate the copyright laws. If you want to try it, do as I suggest in the following steps:
Step-1: Go to the following site in your browser. It may appear like the screen capture below.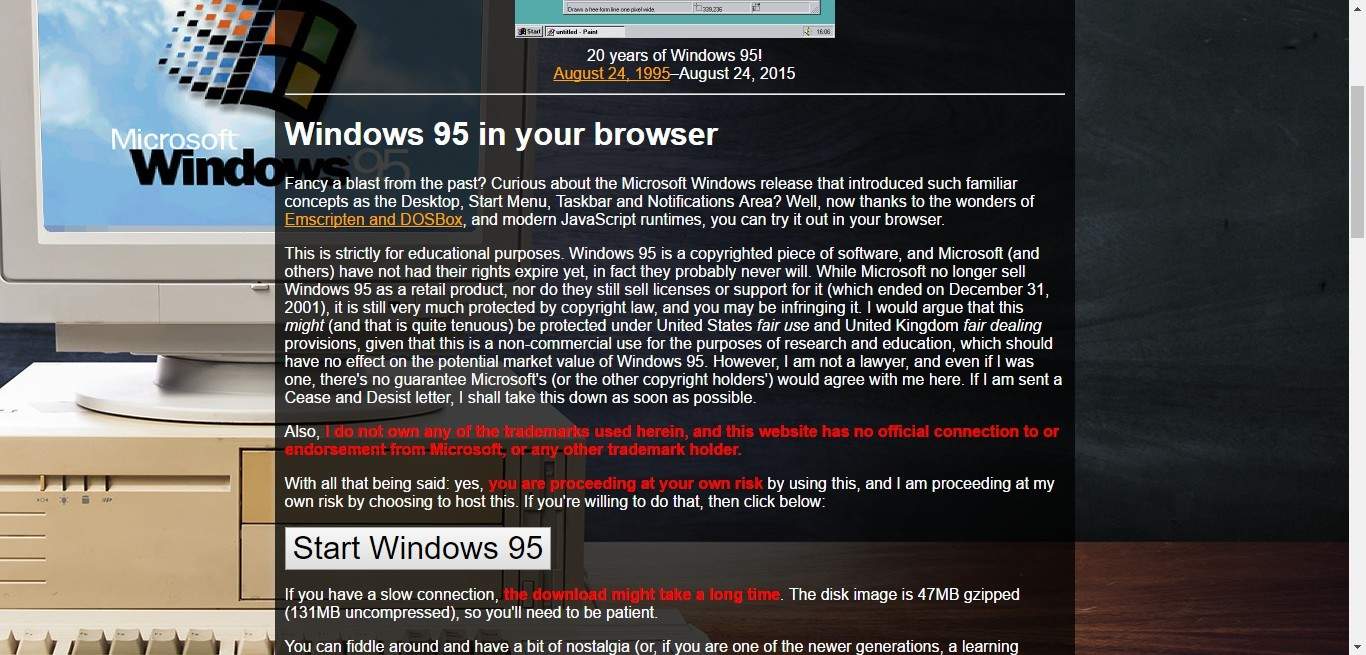 Step-2: Now click on the Start Windows 95 option present on the webpage.
Step-3: Click on the OK button that appears with the pop-up window which opens to launch the emulator. It may take about 10 minutes to load the emulator properly.
Step-4: After the emulator has started, close all the background tabs open in your browser. This will decrease the lag and enhance the speed of the emulator.
Step-5: Just click on the emulator's display box to move the mouse cursor within Windows 95.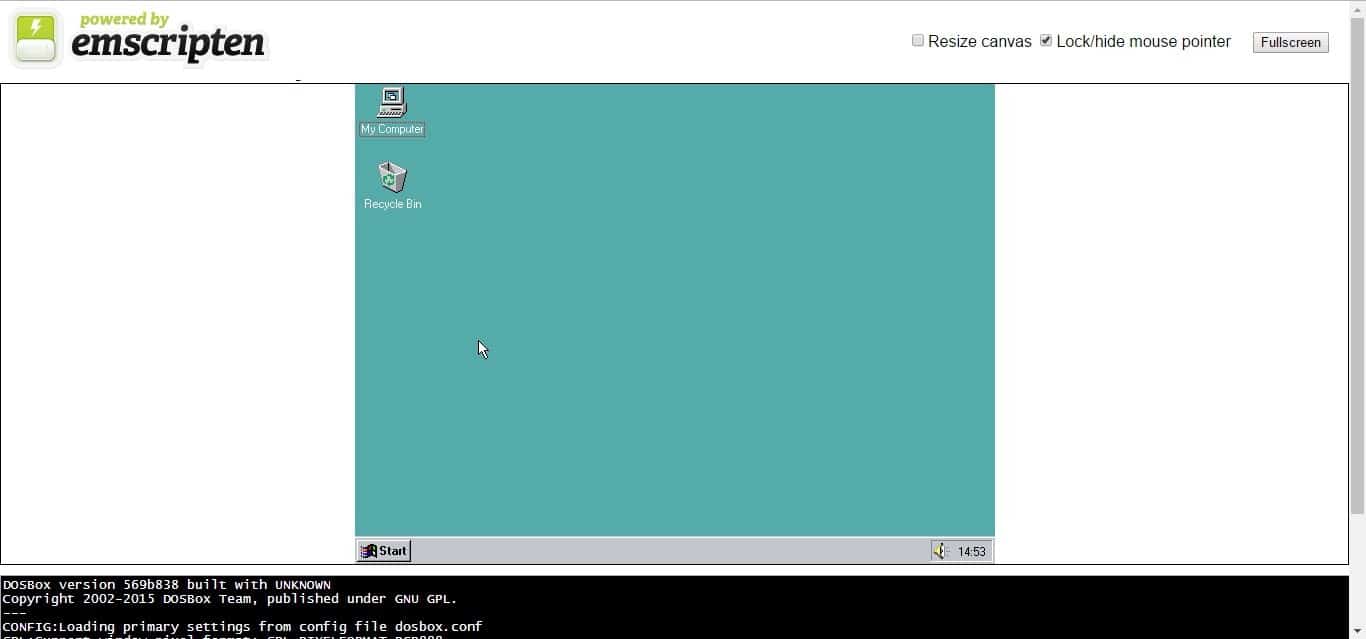 Note: You can press the Esc key to restore your original cursor.
Step-6: The full-screen mode is also available in the emulator. You can open it by pressing the Fullscreen button present at the top right corner.
Step-7: Now you can have fun playing your favorite games like Solitaire, Hearts Minesweeper or Freecell in Windows 95. Just click on Start button, and go to Programs > Accessories > Games. Select whichever game you want to play from here and enjoy.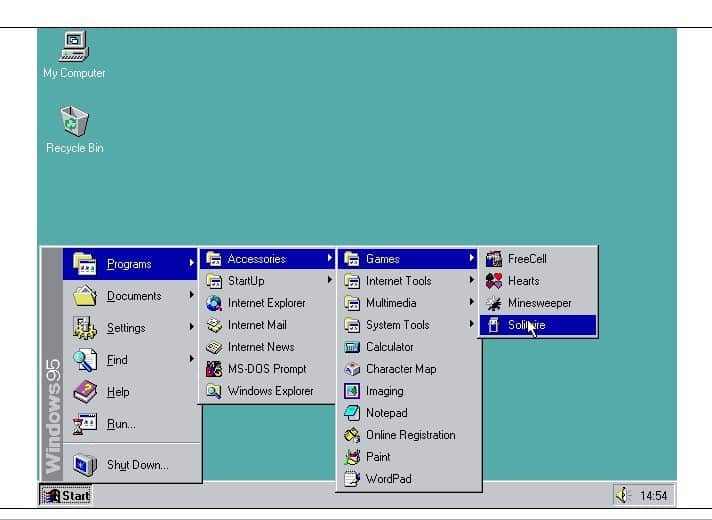 Step-8: You can also try out the platform's Media Player by clicking on the Start button and then, going to Programs > Accessories > Multimedia > Media Player. The default Media Player will open then.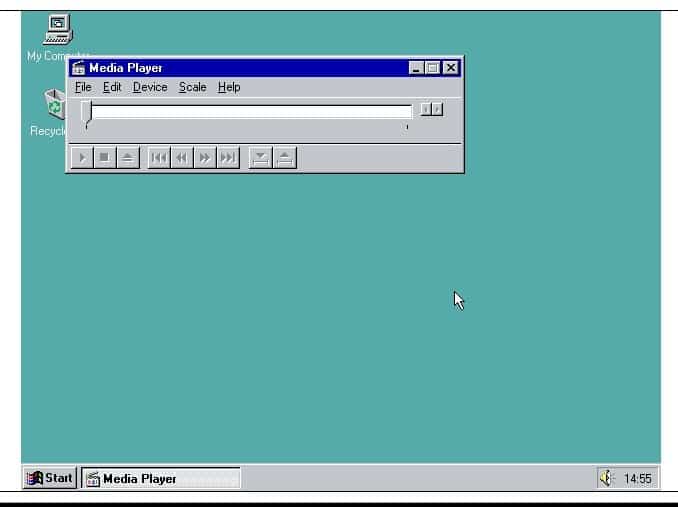 Step-9: Now click on File and then, on Open in the Media Player window. Then, you can choose from a few audio clips to playback in the Media Player.
Step-10: You can even customize the desktop by right-clicking on it and choosing Properties. This will open the Display Properties window from which you can select an alternative wallpaper.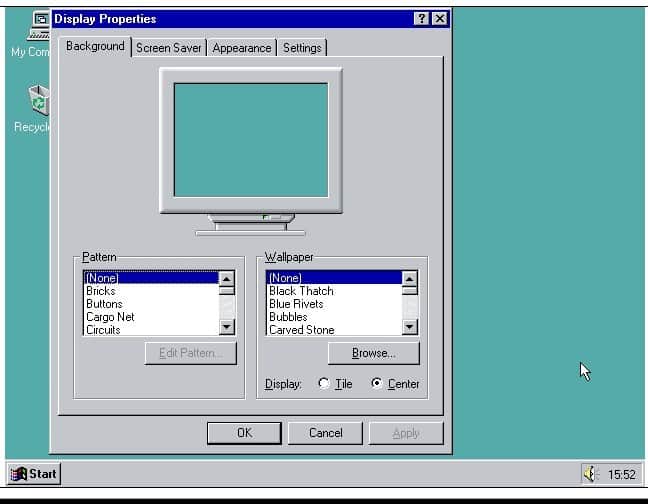 Wasn't all this so much fun?
2. Play DOS Games Online (DOSBox)
The Play DOS Games Online emulator is another entry on our list of Windows 95 emulators which is based on a website. This one primarily includes DOS games to be played in your browser. The website also has its very own Windows 95 emulator. However, it is very much similar to the Windows 95 in your browser emulator. The only noticeable difference is that it is a bit faster. You can use this for two main purposes- 1) Enjoy the vintage classic games, and 2) Re-live the Windows 95 platform. Follow these steps:
Step-1: Go to the following website: Play DOS Games Online.
Step-2: Now click within the emulator's display box or just press the Spacebar key on your keyboard to launch the emulator. The downloading files process will begin then.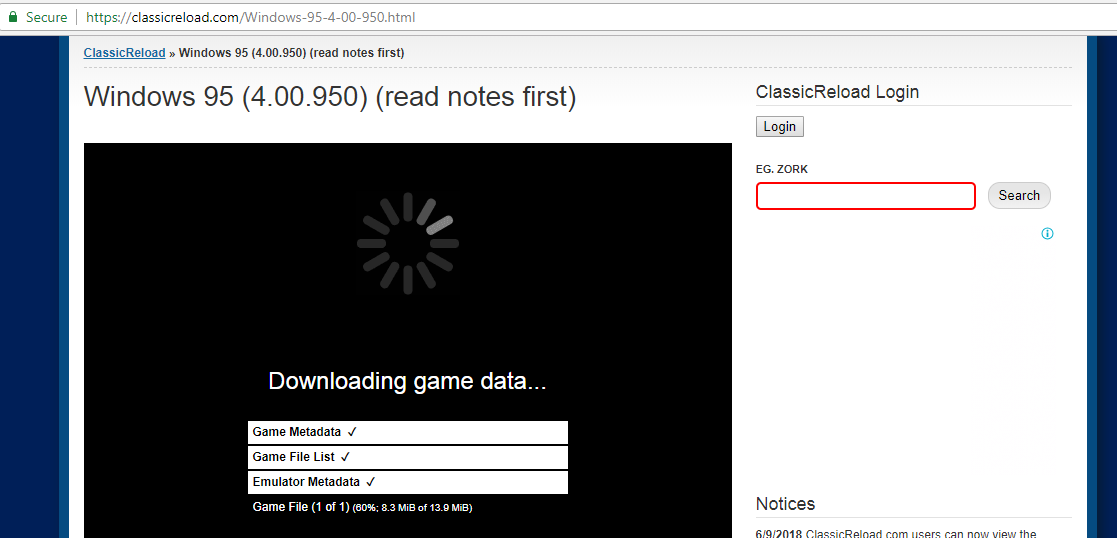 Step-3: When the downloading completes and the emulator boots Windows 95, press the Fullscreen button.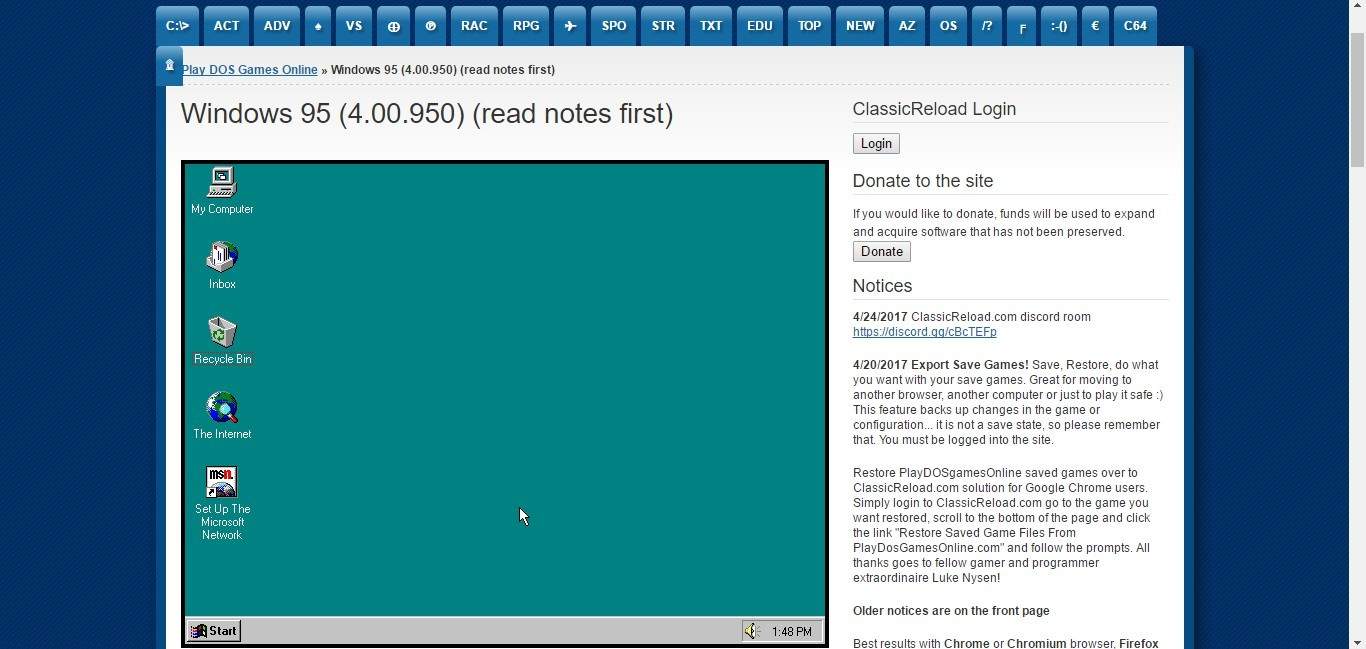 Now have fun working around the classic Windows 95 platform. Play games, media files or just explore the vintage Windows 95 interface.
3. PCem
PCem, which is an acronym for PC Emulator is an IBM PC emulator for Windows and Linux that specializes in running old operating systems and software that are designed for IBM PC compatibles. This emulator enables you to experience Windows 95 and other older versions of Windows up to Windows XP on your newer system.
It was originally developed as an IBM PC XT emulator and, later started emulating other IBM PC compatible computers as well. Some unofficial builds of PCem are also available, such as 86Box, which offers a number of enhanced features, including SCSI and some new boards.
The only drawback of using PCem is that it is a bit complex to set up. To learn, how to set up PCem, I recommend that you visit this Tutorial. This tutorial exactly explains to set up PCem to play the Windows 95 games. All the files and links that you'll need during the setup are also listed in it. Once set up, you'll realize that this emulator is worth every bit of effort you put in the setup.
Also Read: How to Play Windows 7 Games on Windows 10
Conclusion
Being able to use Windows 95 is none less than a blast from the past. These were the 3 Best Windows 95 Emulators for Windows 10 and 8. Using these, you can go down the memory lane and experience the origins of the advanced technology which we use today.
The best part is you can enjoy the vintage classic games on your high-tech systems. The nostalgia kicking in will make the things even better. For any queries, doubts or suggestions, feel free to visit the comments section. I'll be glad to listen to you. Hope I helped you to find the right choice from the list of Windows 95 emulators.