Are you a movie freak, gamer or someone who spends a lot of time listening to Music on your Windows 10 PC? Well, if you are then you must be knowing what an Audio Equalizer is. In fact, you must have tried some Windows Equalizer software to improve the sound quality or to enhance the bass or treble of your speakers. But did it work? Did you try any other Windows 10 Equalizer? If not, then you are at the right place.
In this article, you'll get a list of 10 Best Windows 10 Equalizer software that you can start using right away.
After going through this list, you'll know which equalizer you should use without any confusion. And the best part is, these Audio Equalizers for Windows 10 and 8 are absolutely Free to download.
So without wasting anytime, let's have a look at the best and free Windows 10 Equalizers to boost your Sound volume and other aspects.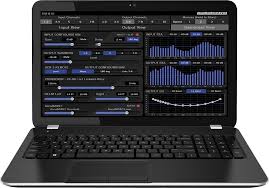 10 Best Windows 10 Equalizer Software for Boosting Sound Quality
Firstly, Audio Equalization means to adjust the balance between frequency components. In the older time, many heavy instruments were used for equalization, and these tools were known as equalizers. But now, with massive advancements in the Tech industry, the same Audio equalization can be achieved through Equalizer software and apps.
There are a lot of Equalizer software present to use on Windows 10 which are able to get the task done in a few seconds.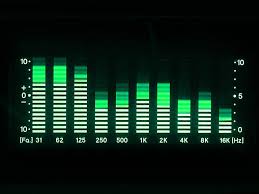 I'm presenting you only the Top 10 Windows Audio Equalizer here. By using them, you can customize audio features like Equalizer, Surround, Environment, Base Management and many more. Just go through the list and decide which one you need. Let's begin.
1. Windows 10 Default Equalizer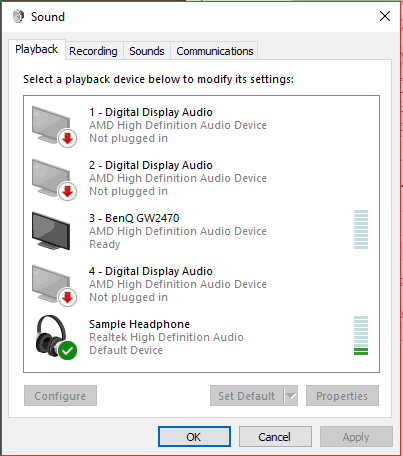 I guess you already know about this. Windows 10 has a built-in sound equalizer that provides ten bands audio equalizing. Follow these steps in order to access it, in case if you don't know:
Step-1: Go to the speaker icon present at the right-bottom corner on the taskbar, and right-click on it.
Step-2: Choose the Playback Device option, and a Sound dialogue box appears.
Step-3: Switch to the Playback tab, right-click on the Default Speaker, and then click on Properties. Another dialog box called Speaker Properties will appear.
Step-4: Switch to the Enhancement tab and opt the equalizer checkbox that is present in the scroll list.
Step-5: Afterward, Sound Effect Properties will appear below the scroll list.
Now you can adjust many settings of the audio you are editing.
2. Equalizer Pro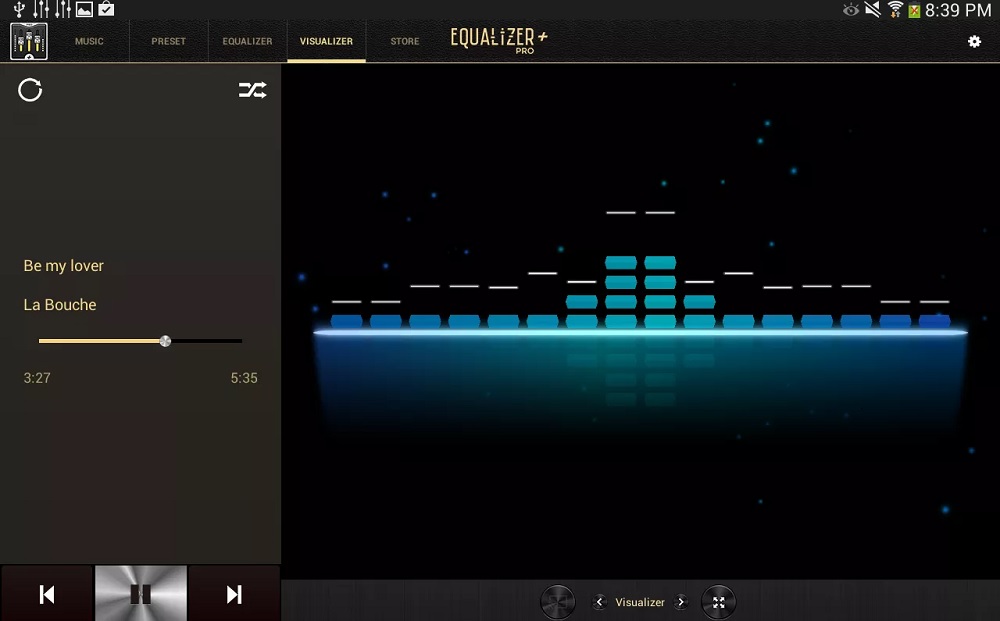 Equalizer Pro is one among the best Windows 10 Equalizer softwares available in the market, if not the best. It is very user-friendly, and can also be used as an audio enhancer. Equalizer Pro specializes in the bass/mid/treble segments and beats the competition with a great margin. It offers a Bass Boost effect.
This allows you to amplify your low tones without having a messy sound.
It provides 10 band equalizing and has over 20 presets. Also, you can create your own presets. You can easily use it for movies or music.
3. Realtek HD Audio Manager Windows 10 Equalizer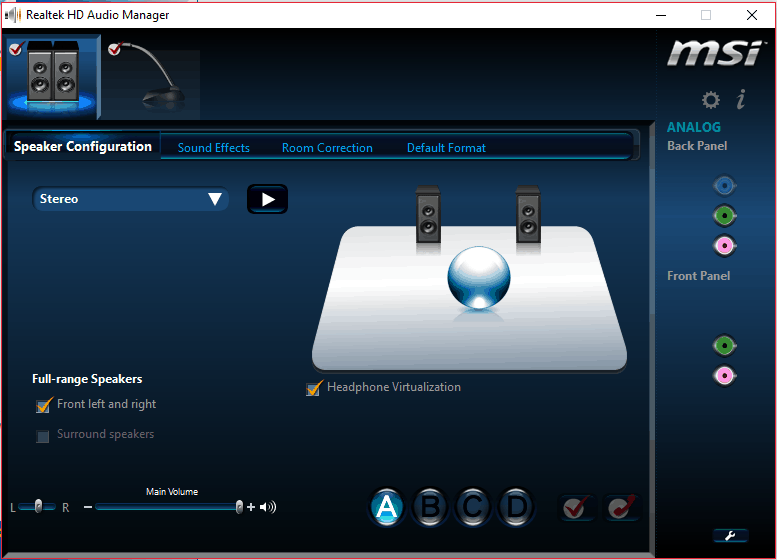 This is one of the most popular audio enhancement and Equalizer tool available.
It is an open source graphics equalizer for Windows 10. This tool is able to change sound settings in speakers, microphone, stereo mix and line-in. It comes with a ten band equalizer set, and sound effect options are included in two categories, Equalizer and Environment. The software is pretty user-friendly too. This feature-packed and easy to use Equalizer is unique to use.
4. FXSound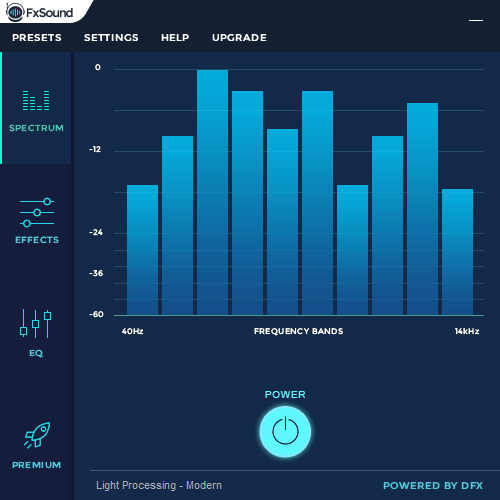 FXSound equalizer provides you booming bass, crystal clear audio, and high fidelity by customizing all of your music in real time. It offers a studio-quality listening experience without using a high-end speaker or headphones.
It runs in the background and gives a seamless 3D surround sound experience. FXSound reprocesses sound frequencies to replicate a studio quality listening environment. It also has customizing tools, so you can customize it as per your choices. This Equalizer is a must try.
5. DFX Audio Enhancer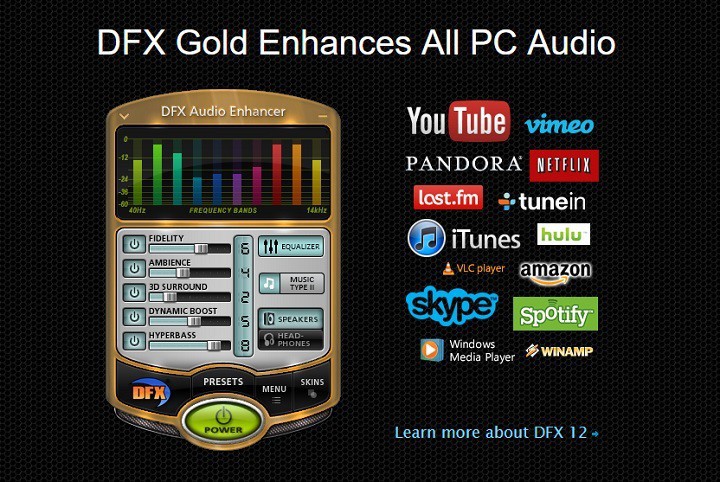 DFX Audio Enhancer made to our list not because of any complex feature, but due to its simplicity. It is a very simple and fun to use Windows 10 Equalizer. It offers popular sound effects such as 3D Surround, Ambience, Fidelity, Hyperbass and Dynamic boost. You can also set the sound effects to match various ambiances.
There are many other amazing sound effects available too. You should try them all yourself.
6. Viper4Windows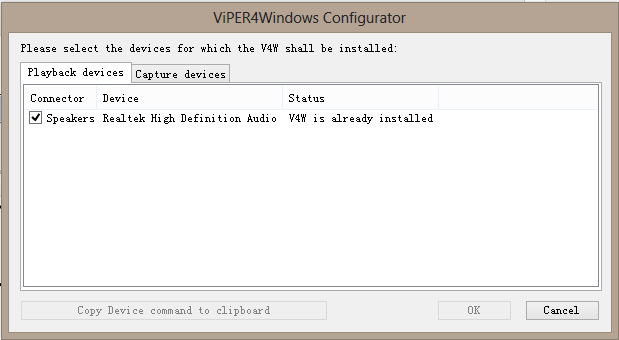 This Windows sound equalizer comes with many features, but the most used feature is the Equalizer, which is used to bring changes in the audio output of the system. It allows you to customized the sound effects by the 18 bands, and you also get various presets including Rock Music, Super Bass, Jazz Music, and many more.
The Surround option allows you to set sound effects in accordance with different surroundings, like a small room, smallest room, mid-size room, large room, largest room, etc.
Some other amazing features of Viper4Windows include ViPER XBass, which allows you to add more bass to the sound, ViPER XClarity, which can control noise distortion, and  Reverberation feature, which offers various effects such as wet mix, early mix, pre-delay, etc.
Download Viper4Windows from here.
7. Equalizer APO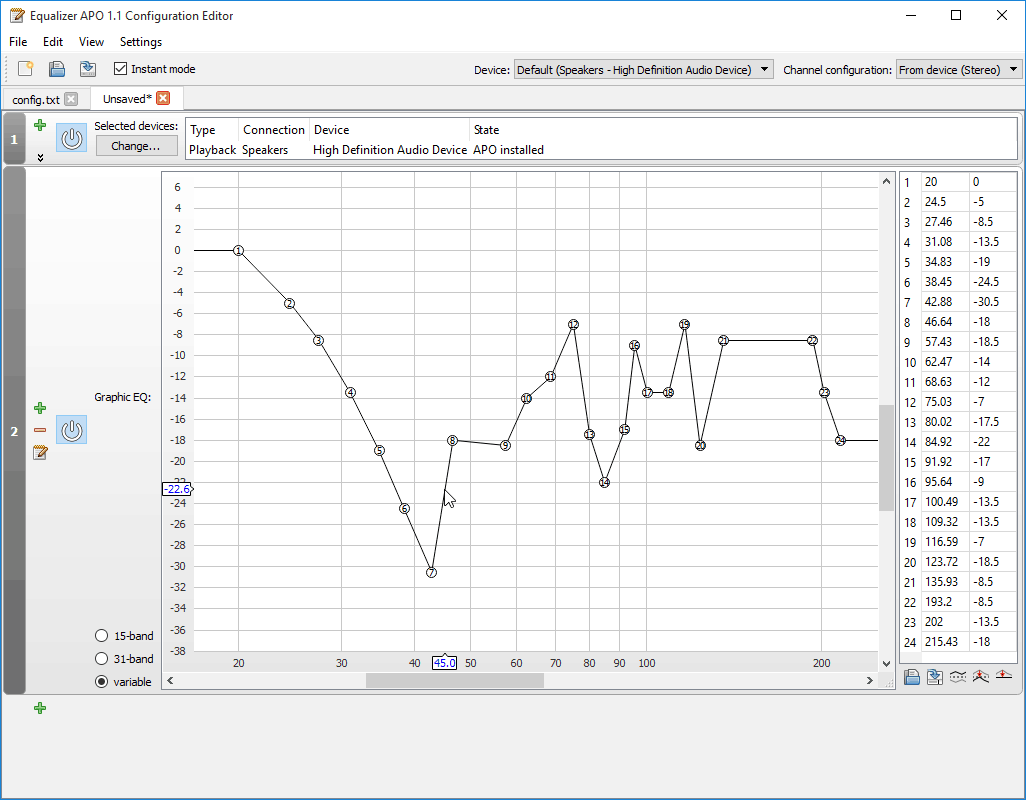 Equalizer APO is another Windows equalizer that is considered to be a system-wide parametric equalizer.
It uses an advanced technique of adjusting the audio output on the system. You can use it to enhance the quality and power of your sound. It also supports unlimited filters.
Though to add a filter to the equalizer, you have to write in the configuration file. The equalizer is capable, simple and fun to use.
8. Graphic Equalizer Studio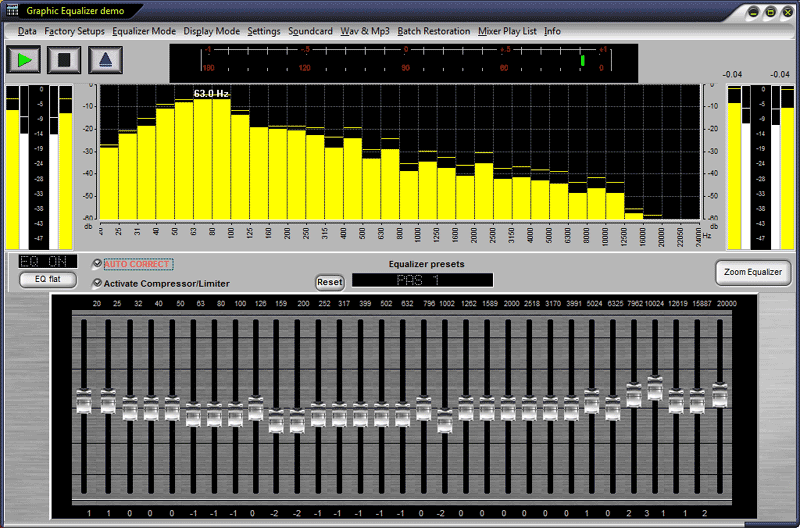 Graphic Equalizer is another good tool. If you run any Windows sound app or DVD Player software with this equalizer, it will automatically correct the audio stream.
Also, it will include the Limiter and the Compressor to ensure that the audio signal is not too low or too loud.
With its help, you can watch movies with nicer bass sounds. You should give it a try soon.
9. Realtime Equalizer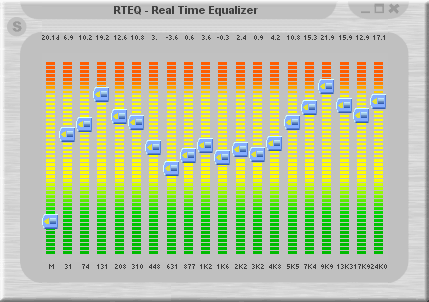 RealTime Equalizer is a Windows 10 equalizer designed for processing music files such as WAVs and MP3s. It performs modifications on audio signals in real time to provide you with a better sound experience. It adjusts the frequency spectrum emitted during playback.
The amplification level ranges from –INF to +90 dB divided into two intervals. Additionally, it has a great appearance and user-interface that will make you its fan.
10. Bass Treble Booster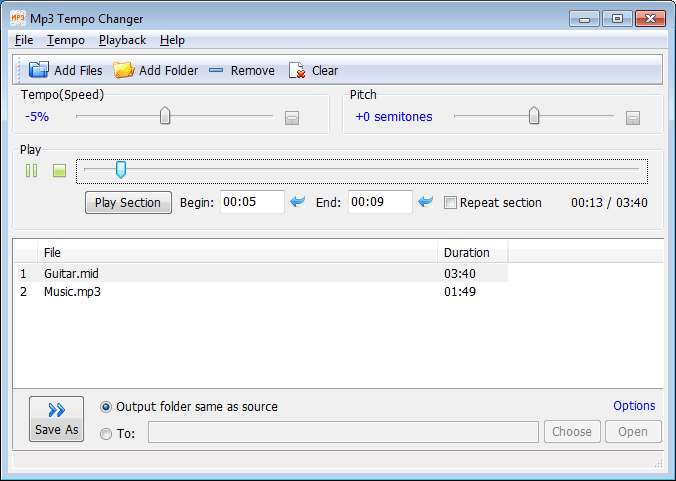 Bass Treble Booster lands last on our list of Top sound Equalizers for Windows, but that doesn't mean you consider it the least. It is surely capable to do what it promises.
Bass Treble Booster is a simple and great Bass and Treble Frequency editor with file conversion abilities. It is able to customize the output of the songs and files in your music collection. Resultantly, it can transform your listening experience. This tool supports formats like MP3 FLAC WAV OGG WMA APE AAC WV AIFF and M4A. You should give it a try once.
Summary
This is my list of 10 Best Windows 10 Equalizer software for Audio enhancements. Most of them are free to use and the ones that are paid can also be tried for free on a trial basis. So try them all and get the one that brings out the best results.
Note: We recommend official or Realtek equalizer!! 
Do visit the Comment box and tell me if you like it. Also, feel free to have any queries or suggestions in the Comments section. Hope I helped you to find your suitable Equalizer Software.