Nostalgia might be the most underrated feeling when one seeks pleasure. The old school games which may not be high definition or heavily featured, but they sure were instant classics. Almost all of us grew up playing Sonic- The Hedgehog & Aladin on our favorite Sega Genesis, more popularly known as Sega Video Game. Playing 16-Bit games on this console was much more thrilling than playing games on the PS4. What if I tell, you can play those fun games on your Windows 10/8.1/7 computers by using Sega Genesis Emulators.
In this post, I'll exhibit a list of 5 Best Sega Genesis Emulators for Windows 10 users.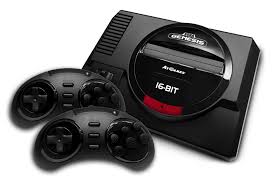 5 Best Sega Genesis Emulators for Windows 10/8.1/7
Our childhood best friend, the Sega Genesis console was discontinued a long time ago. We too grew up and got busy with our lives. However, this doesn't mean we cannot play our forever favorites like Sonic- The Hedgehog, Altered Beast, Aladin and many others now.
You can use Sega Genesis Emulators on your Windows 10/8.1/7 PC to play your favorite Sega console games anytime to re-live the good old times.
Let's begin our list of 5 Best Sega Genesis Emulators.
1. Online Sega Genesis Emulators
If you have a good internet connection, I'd recommend using the Online Sega Genesis Emulators. There are many benefits of using the online Sega Genesis Emulators. You don't have to install an emulator on your computer or bother with finding proper ROMs for them. You can just go online, and play Sega games right in your browser. Some websites even allow you to play your favorite games online using their own emulators.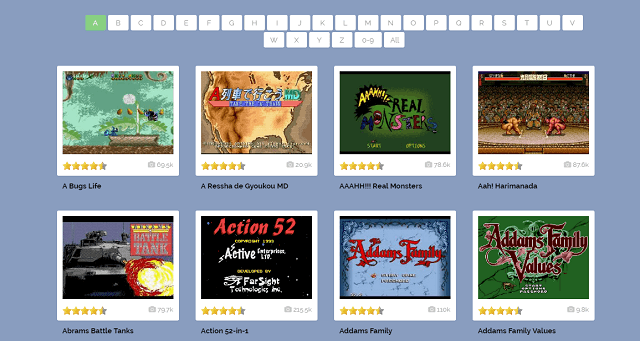 This is in fact, the simplest, fastest, and easiest way to play the vintage Sega games without facing any issue. All you have to do is just go to a site, browse from hundreds of available titles, and start playing. Even the registration is not required, although you can create an account on some sites to save your game progress.
Some of the best Online Sega Genesis Emulators are:
Also Read: Best NES Emulators
2. Gens
Gens is one of the first Sega emulators that were developed for Windows. It was released in 1999 but its latest update is still compatible with Windows 10. This emulator supports running Mega CD and Sega 32X but requires their BIOS files, which are not shipped with the emulator. Gens claims that it supports 92% of all the Genesis games, but I haven't found any game that is incompatible with the emulator. If you know any of the games that come under the 8% category, do tell me about it in the Comments section.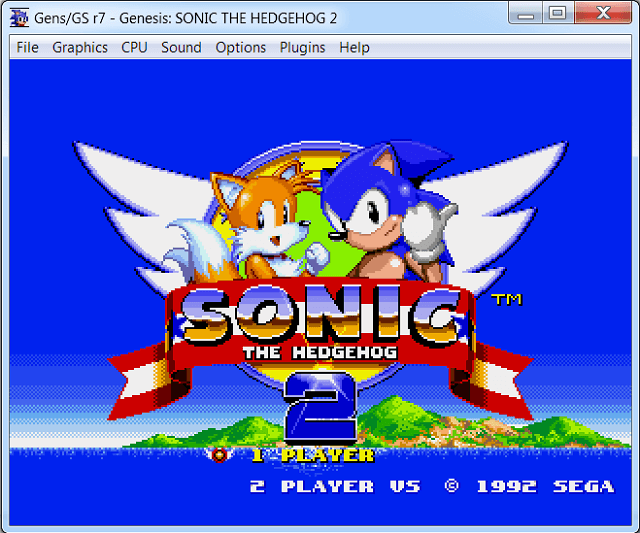 The best features of Gens is its support for Kaillera Client, which allows users to play multiplayer games online. Though you may face certain performance issues like lags and connection errors when you play Sega games with your friends via Gens and Kaillera Client. Some additional features of Gen are the ability to record what buttons are pressed and slow down the gameplay. It is one of the best Sega Genesis emulators.
3. Kega Fusion
Kega Fusion is the most famous and used Sega emulator for Windows. It is absolutely a great choice for all types of Sega games players. Kega Fusion isn't only compatible with Sega Genesis games, but also with Game Gear, Sega CD, etc. This means that you can play almost any game ever made for these consoles on this emulator. However, it doesn't support Saturn and Dreamcast. Still, it is one of the greatest Sega Genesis emulators.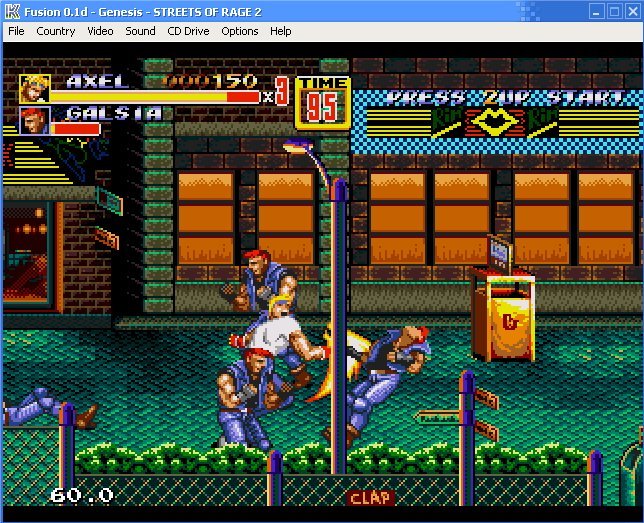 Kega Fusion is a highly optimized software, and hence, games run very swiftly on it, even on older computers. It also provides various basic features, like the ability to save games, cheat support, full-screen gameplay, online play, and various gamepad support. It has a very simple interface.  You just have to open the emulator, load a ROM, and start playing. Sega community prefers this emulator over any other due to this having a perfect mixture of simplicity and great features.
Download Kega Fusion from here.
4. Genesis Plus
Genesis Plus is one more simple, yet brilliant Sega emulator for Windows 10. This emulator provides one of the best Sega gaming experiences by maintaining the high level of accuracy. Users have also reported that the bugs that appeared on the original console in games didn't even exist in Genesis plus.  It is fully compatible with all ROMs of Genesis, Mega CD, Master System, Game Gear & SG-1000 games. Additionally, Genesis Plus provides features like gamepad support, emulation of all sound channels and, cheat codes support. The only limitation is that it doesn't support the full-screen gameplay.
The best part of Genesis Plus is that it is extremely easy to use. You just have to load a ROM and start playing the game. Genesis Plus works fine in Windows 10, but it may need you to install some additional files.
5. Megasis
Megasis is another great name on our list of top Sega Genesis emulators. It provides all the basic features, like the ability to save games, gamepad support, or graphical acceleration, but no stand-out feature besides that. Though the best thing about Megasis is that it makes you able to overclock the Mega Drive. You can get rid of some potential bugs, and have yourself a smooth & swift gameplay by doing that. Also, you can just downclock the Mega Drive, in case you want to slow down gameplay.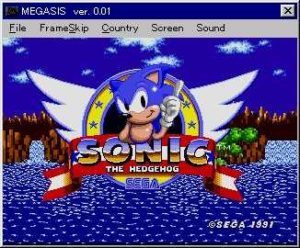 Megasis might be a pretty old emulator and hasn't been updated for years, yet it still works fine in Windows 10. However, just like using Genesis Plus, you'll need to install some additional files to make it work properly.
Conclusion
Playing the vintage Sega Genesis games is one of the best ways to get a break from our hectic lives and visit the best old times. These were the 5 Best Sega Genesis Emulators for Windows 10. You can choose any one and start playing your favorite Sega games.
For any queries, doubts or suggestions, feel free to visit the Comments section. Hope you liked the list.