Psychology says common minded people attract each other. Mostly common minded people are the one who has the same likes and dislikes. Discussing the alike interest is the best way to socialize. But when it comes to gamers mostly they don't like to socialize physically. They are in their own world of gaming, killing monsters, ruling the underworld or saving world from the crisis. Going out and socializing might not be the gamers thing but they do socialize except it is more of a digital socializing. Gaming forums are the best option for that. 
The first platform which comes to mind to socialize digitally is social media like Facebook and Reddit. These social media platforms do have specific groups and subreddits where people discuss a specific topic such as any particular game. But that's not always the right choice.
Lack of spamming, abusive content and strict regulations/moderation make forums the best choice over any social network platforms. But there are tons of forums available on the internet. Which one to join is the real question.
Here, Windowsfish has shortlisted best gaming forums you should try.
And If you are wondering how to make a game website then you can build via sites like Ning.
Let's get started with our list.
Best Gaming Forums by Categories
We have categorized the gaming forums in various categories for your convenience so that you can find the top gaming forums of your choice.
Game forums by Gaming companies
Many game developers have their own gaming forums where gamers can discuss and give feedback. Here are some of those forums;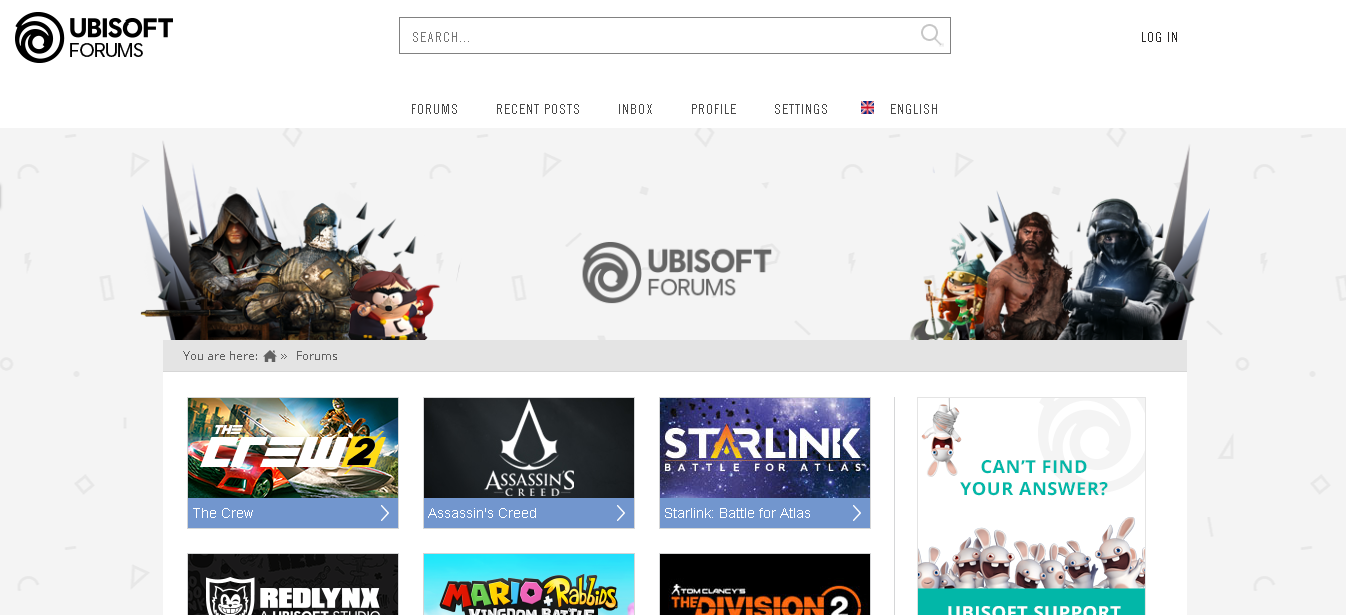 Ubisoft is a French game making company with headquarters in Montreuil, France. They have lots of development studios all over the world. Ubisoft is popular among gamers for creating games like Far Cry, Assassin's Creed, Prince of Persia, etc.
This company stands among Electronic Arts and Activision Blizzard as one of the largest publicly traded game company. On the forum homepage, a particular game can be chosen from the grid of the games to start or take a part in the discussion.
Swedish game developer created Markus Persson this game in 2011. Players are supposed to build things with the help of 3d blocks. Exploration, crafting, resource gathering are a few other things can be done in the game.
It requires creativity from the player's side. Over 154 million copies of the game have been sold all over the world. This forum is created to share thoughts and ask queries about the game. Players can ask their suggestions about the gameplay.
Blizzard Entertainment is an American game developing company based in Irvine, California.
Three graduates from the University of California founded this company in 1991 as Silicon & Synapse, Inc. Blizzard developed series of games like Warcraft, the Diablo, & the StarCraft. Users can select the game from the list of the games available on the forum first page. Players do game wise discussion in this forum.
Gearbox Software is the American game creating company headquartered in Frisco, Texas. Developers companies from Bethesda & 3D RealmsIt came together to launch this company in 1999.  Players share and discuss their thoughts and gameplay for the games created by Gearbox software such as Half-life, Battleborn, etc.
Gaming Discussion Forums
This list my favorite!! Check these forums and you will know why I am saying this.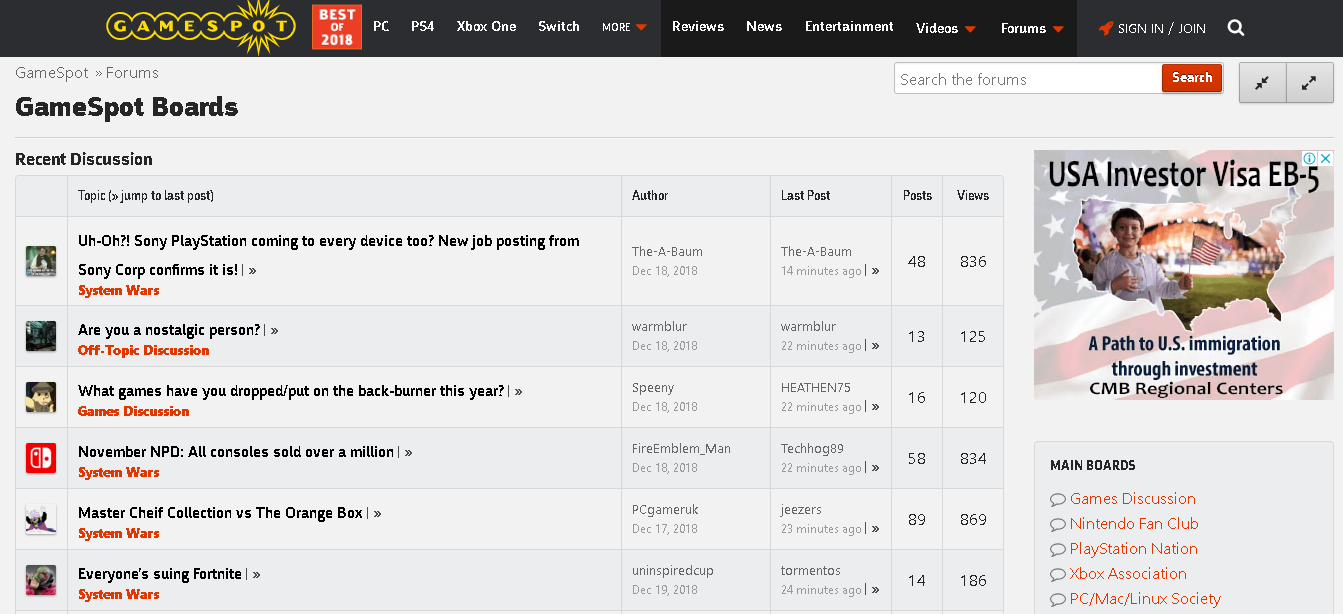 This website was launched on 1st May 1996 & created by Pete Deemer, Vince Broady, and Jon Epstein. Gamespot was then purchased by ZDNet which was the brand later on purchased by CNET Networks who currently own Gamespot.
This website has won "Best Gaming Website" award in 2004. Gamespot is also the winner of Webby Awards for lots of times. The website attracts at least 60 million visitors annually.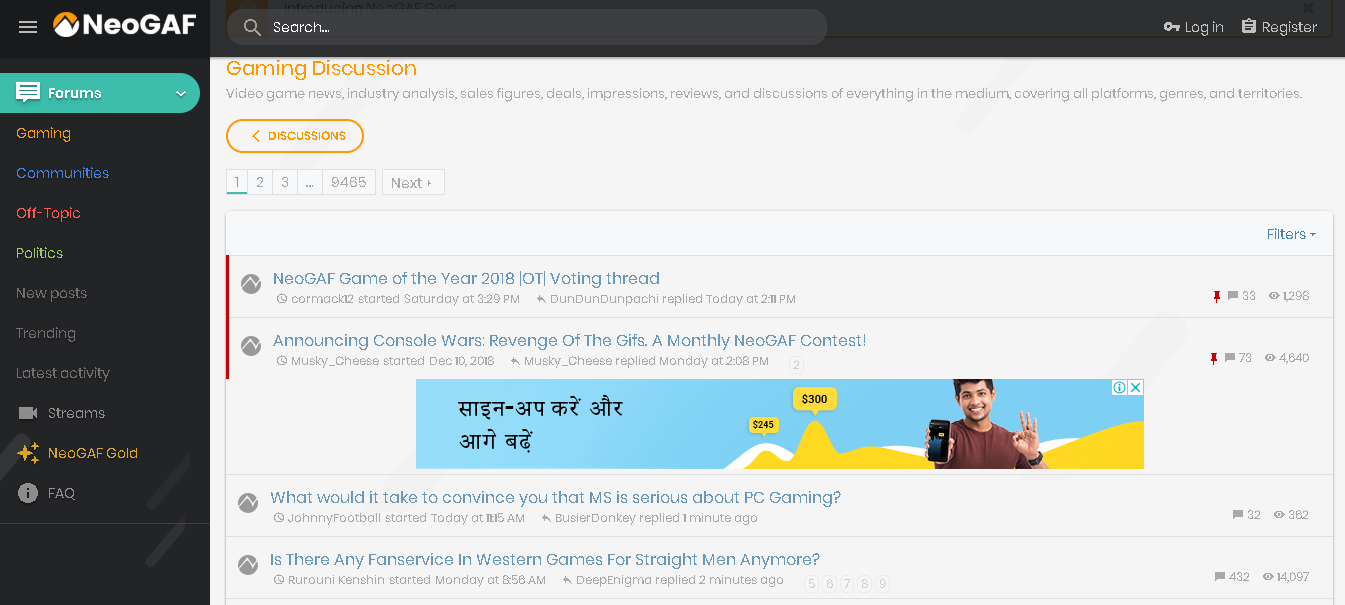 Launched as Gaming-Age Forum in 1999, this forum was later on named as NeoGAF on 4th April 2006. It is one of the most visited gaming forums in America.
It is an American gaming website founded on 6th July 1995 by Tom Fulp. It is not just a gaming forum but also a better platform for discussion on audio, artwork or films.
Created by Duke Ferris in April 1996, Game revolution is the gaming website where gamers discuss game previews, reviews, cheats, etc. Gamers also share game download area, merchandise, screenshots, videos, and webcomics.
Penny-arcade is mainly one of the most famous and longest-running webcomics with more than 3.5 million readers. They were awarded  "Best Webcomic" in 2008. They have a forum with millions of posts and threads.
IGN stands for Imagine Games Network is the American website. It focuses on games and entertainment media. Originally, IGN was one of the websites of the IGN Entertainment. They own websites like GameSpy, Rotten Tomatoes,  AskMen, Vault Network, VE3D,  TeamXbox,  FilePlanet. But now since 2013, Ziff Davis owns IGN as a j2 Global subsidiary.
GameFAQs is a website which includes FAQs and walkthroughs about games. Jeff Veasey created this website in 1995 and was purchased by CNET Network in 2003. The Guardian and Entertainment Weekly has reviewed this website positively. It is one of the highest traffic websites as per Alexa stats.
Gaming forum by genre
Looking for forums specific to a type of game? Well, here's the list.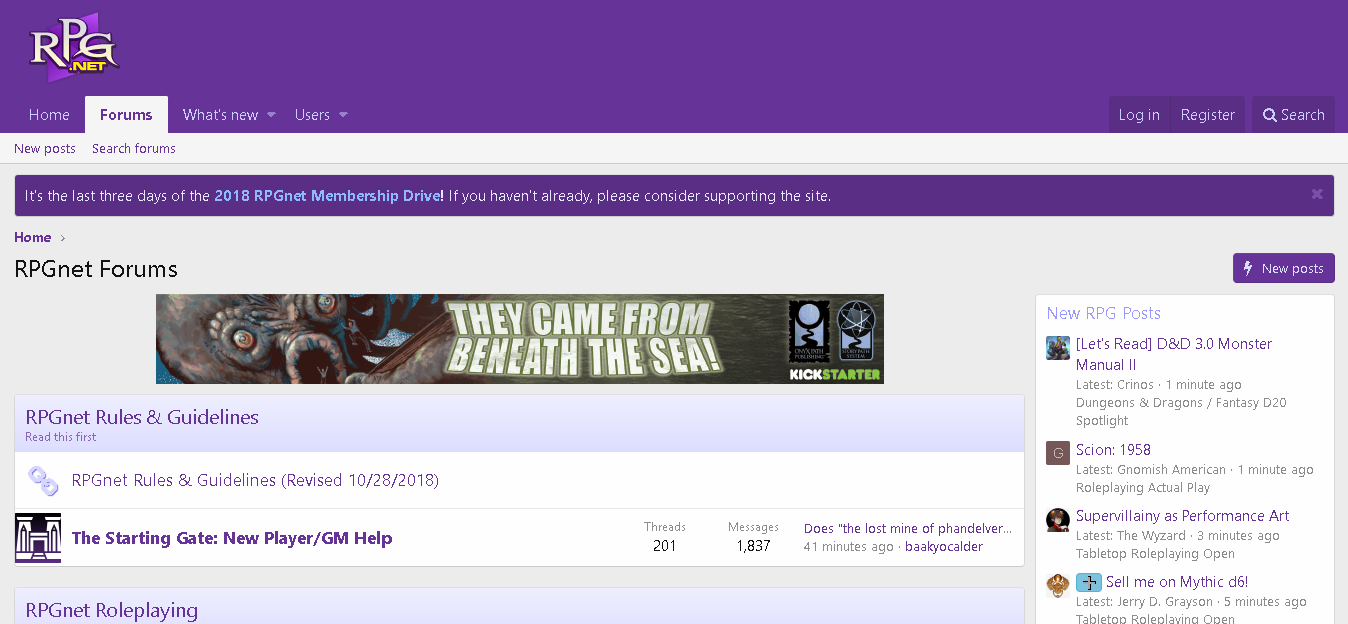 Emma and Sandy Antunes, Brian David Phillips & Shawn Althouse founded RPGnet in 1996. Later on, Skotos Tech purchased it in 2001. With the passage of time, the RPGnet forums have developed to include a wide range of subjects related to gaming.
There are board games, video games, play-by-post games in the forum too. A separate section is devoted to game brainstorming, design, & publishing with the other sections covering things like comic books, movies, books, etc.
As the name suggests, this forum is for Adventure game lovers. Players discuss any games here but the genre is specific to adventure games only. This forum might not be the famous one but worth spending time if you like adventure games. Players ask for hints and suggestions for the gameplay in this forum.
Gaming forums for developers
Are you into developing games? Do you want to start developing games?
Well, there are many forums dedicated towards Game Developers. Here are a few of them;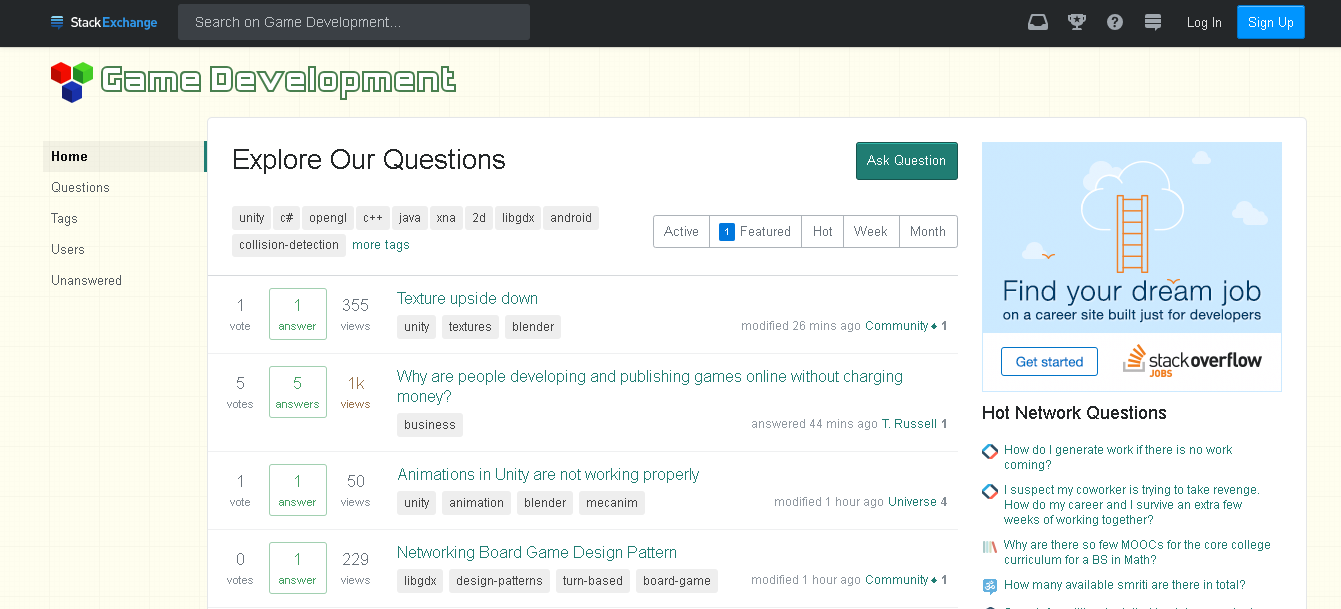 Talking about forums and not mentioning StackExchange is really not possible. StackExchange is the website for discussion on the various fields. Field mentioned here is specifically for Game Developers.
Game developers discuss their queries, suggestion about game development. This is also a better platform to collaborate with other gamers.
Launched in 1999, GameDev.net features gaming blogs, contractors, jobs, articles, etc. Developers discuss various issues they face while developing games.
Conclusion
So these were 15+ Gaming Forums where you can discuss about your favorite games. Join them all and get connected to many other gamers from all around the world.
Hope you find this article helpful. Thanks for reading!