Blockchain technology, a decentralized digital ledger system, has been making waves across various industries, and online casino gaming is no exception. This technology, which underpins cryptocurrencies like Bitcoin, is renowned for its transparency, security, and decentralization. On the other hand, online casino gaming, a multi-billion dollar industry, has been grappling with issues such as fraud, lack of transparency, and data security. This post explores how blockchain technology is revolutionizing online casino gaming, addressing these challenges and opening up new possibilities.
Benefits of Blockchain Technology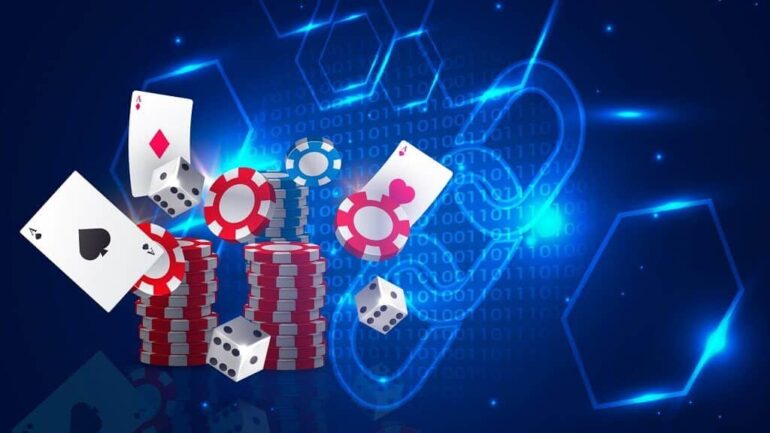 Blockchain technology offers numerous benefits to the online casino gaming industry. Its inherent transparency ensures fairness in gaming, as every transaction and outcome can be verified by users. This transparency also reduces fraudulent activities, as manipulation or alteration of data is virtually impossible. Blockchain's decentralized nature eliminates intermediaries, reducing costs and increasing efficiency. Lastly, blockchain enhances security and data protection, as data stored on a blockchain is encrypted and immutable, making it resistant to hacks and data breaches.
Blockchain-Based Payment Systems
Cryptocurrencies, powered by blockchain technology, are increasingly being adopted as payment methods in online casinos. These digital currencies offer faster transaction speeds compared to traditional payment methods, as they eliminate the need for bank verifications. They also offer lower transaction fees, as they bypass banking institutions and intermediaries. Cryptocurrencies are globally accessible, promoting financial inclusion by allowing individuals without access to traditional banking services to participate in online gaming.
Smart Contracts in Online Casino Gaming
Smart contracts, self-executing contracts with the terms of the agreement directly written into code, are another blockchain innovation impacting online casino gaming. They automate payout systems, eliminating the need for manual verification and reducing the risk of human error or bias. This automation increases trust between players and operators such as Royals Blue, as payouts are guaranteed and disputes are minimized. Furthermore, smart contracts expedite payment processing, ensuring players receive their winnings promptly.
Enhanced Player Privacy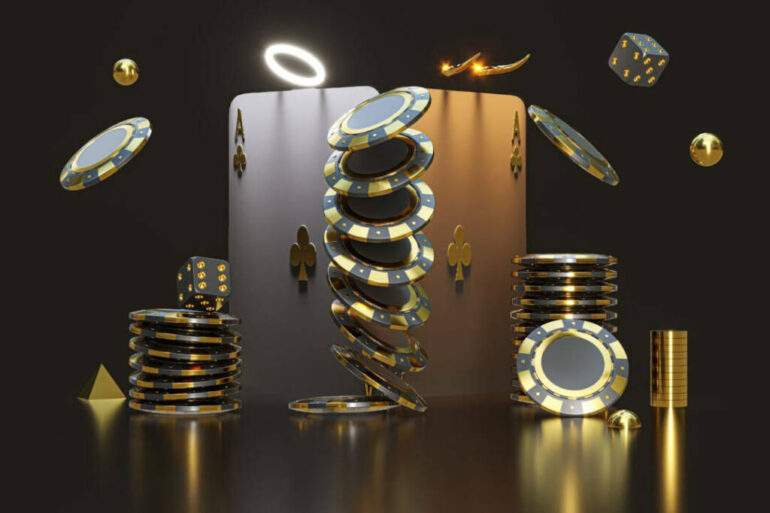 Blockchain technology also enhances player privacy in online casino gaming. Transactions on a blockchain can be pseudonymous, protecting players' personal and financial information. This level of privacy prevents identity theft and fraud, as sensitive data is not shared with third parties. Moreover, the immutable nature of blockchain ensures that once data is recorded, it cannot be altered or deleted, further safeguarding player information.
Regulatory Compliance and Licensing
Blockchain technology can streamline regulatory compliance in the online casino industry. Its transparency and immutability enable the creation of audit trails, making it easier for regulatory bodies to monitor and enforce compliance. Additionally, blockchain can facilitate trustworthy licensing processes, as the records of license issuers and holders can be stored on a blockchain, ensuring authenticity and preventing forgery.
Prevention of Money Laundering and Fraud
Blockchain technology can play a significant role in combating money laundering in online casino gaming. It can enhance Know Your Customer (KYC) procedures, as the verification of customer identities can be stored on a blockchain, ensuring accuracy and preventing identity theft. Moreover, blockchain enables real-time monitoring of transactions, allowing for the detection and reporting of suspicious activities to relevant authorities.
Gambling Addiction and Responsible Gaming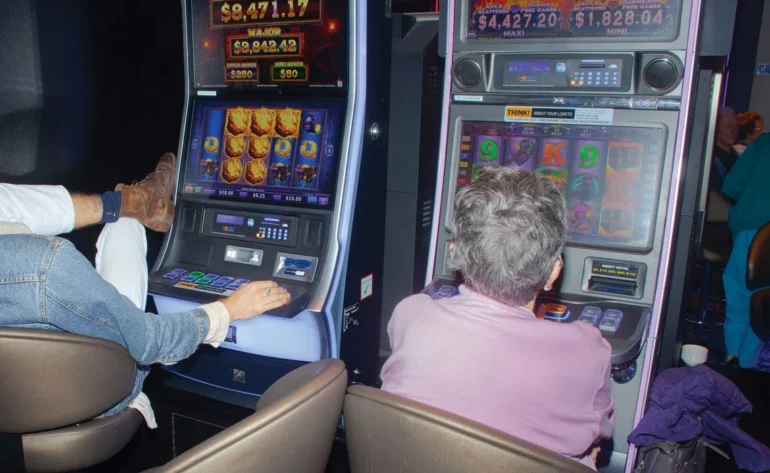 Blockchain technology can play a pivotal role in promoting responsible gaming practices. It can facilitate the implementation of self-exclusion protocols, a crucial tool in combating gambling addiction. With blockchain, a player's self-exclusion can be recorded and stored securely on the decentralized ledger.
This record can then be accessed and enforced across different gaming platforms, ensuring a player's decision to self-exclude is respected universally. This is a significant improvement over traditional systems, where self-exclusion often only applies to a single platform.
Furthermore, blockchain can enable the tracking of gambling habits and spending limits. By providing a transparent record of all transactions, players can gain better insight into their gaming activities.
This can help them manage their spending, set realistic limits, and prevent the spiral into gambling addiction. The potential of blockchain in this aspect of online gaming is immense, offering a proactive approach to responsible gaming.
Growth of Blockchain-Based Online Casinos
The adoption of blockchain technology in the online casino industry is not just a trend, but a significant shift in how the industry operates. New blockchain-based gambling platforms are emerging at an impressive rate, offering unparalleled levels of transparency, security, and fairness.
These platforms are not only changing the way games are played but also how they are perceived. They are expanding the player base by attracting individuals who value transparency and fairness above all else. This expansion is opening up new revenue opportunities for operators willing to embrace this innovative technology. Moreover, these platforms are attracting players seeking a more trustworthy and efficient gaming experience, which is often lacking in traditional online casinos.
The growth of blockchain-based online casinos signifies a new era in online gaming, one that prioritizes the player's experience and trust.
Challenges and Limitations
Despite its numerous benefits, blockchain technology does face challenges in its application to online casino gaming. One of the most significant is scalability. As the number of transactions on a blockchain network increases, so does the processing capacity required. This can lead to slower transaction times and higher costs, which could deter users. Solutions are being developed to address this issue, but it remains a significant hurdle.
Regulatory hurdles also exist, as the legal status of blockchain and cryptocurrencies varies widely across jurisdictions. This can create uncertainty for operators and players alike, potentially slowing adoption. Moreover, user adoption can be a challenge. Understanding and using blockchain-based online casinos require a certain level of technical knowledge, which may be a barrier for some.
However, as the technology becomes more mainstream and user-friendly interfaces are developed, this challenge is likely to diminish. Despite these challenges, the potential benefits of blockchain for online casino gaming are too significant to ignore.
Future Implications and Possibilities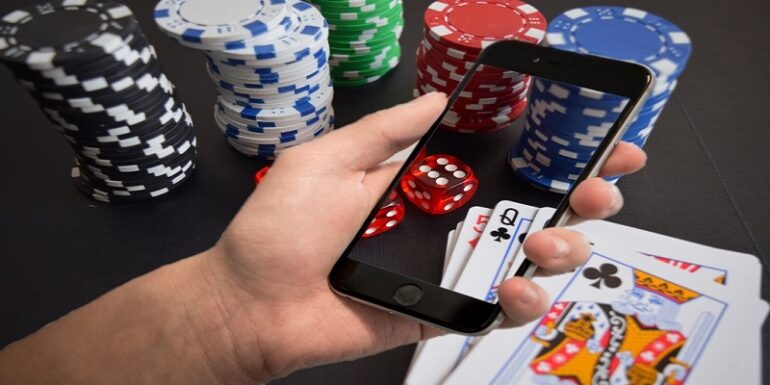 Blockchain technology holds immense potential for future developments in online casino gaming. It could integrate with virtual reality (VR) and augmented reality (AR) to create immersive and interactive gaming experiences. Moreover, blockchain could enhance gamification features, adding a new dimension to online gaming. As blockchain technology continues to evolve, so too will its applications in online casino gaming.
Conclusion
Blockchain technology is making a significant impact on online casino gaming. It is addressing industry challenges such as fraud, lack of transparency, and data security, while also offering new possibilities like enhanced player privacy and efficient payment systems. As blockchain technology continues to advance, it holds the potential to revolutionize the online casino gaming industry, making it more transparent, secure, and efficient. The future of blockchain-based online casino gaming is indeed promising, and it will be exciting to see how it unfolds.