Online real money slots have become a popular form of entertainment and a potential source of income for many. While they offer the thrill of gambling, it's essential to understand that winning isn't just about luck; it's also about understanding the odds.
In this comprehensive guide, we'll break down the key factors that influence your success in online slots. From understanding paylines to managing your bankroll, we'll provide valuable tips and strategies to help you maximize your chances of winning.
The Basics of Online Real Money Slots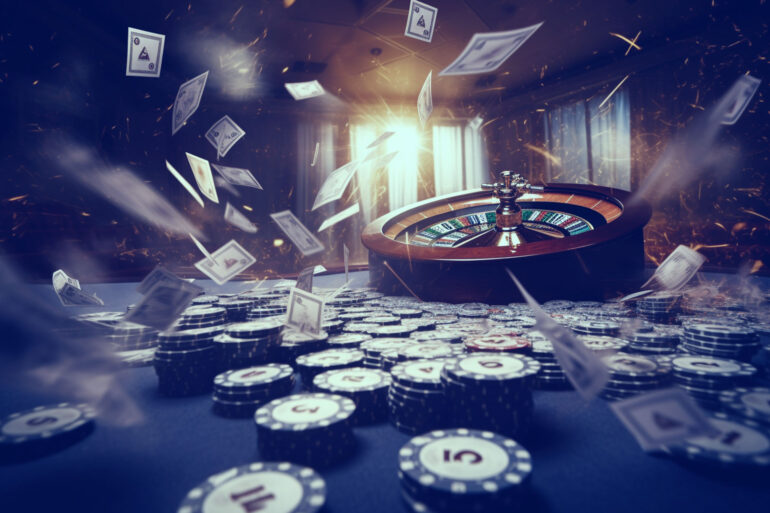 How Online Slots Work
Before diving into strategies, let's start with the basics. Online real money slots are digital versions of the traditional slot machines found in land-based casinos. They function by spinning a set of reels, each of which contains various symbols.
The objective is to line up matching symbols across predefined lines, known as paylines, to win prizes. The outcome of each spin is determined by a random number generator (RNG), ensuring fairness and unpredictability.
Understanding Paylines
Paylines are the critical element in online slot games. They determine how winning combinations are formed. While some slots have a single payline, many offer multiple paylines, ranging from 10 to 100 or more.
To increase your chances of winning, it is advisable to play slots with a higher number of paylines. The more paylines, the more opportunities for winning combinations to appear.
Volatility and RTP
Volatility
Volatility, also known as variance, refers to the risk associated with playing a particular slot game. High-volatility slots have infrequent but significant payouts, while low-volatility slots offer more frequent but smaller wins.
Your choice of slot should align with your risk tolerance and bankroll. High-volatility slots can lead to bigger wins, but they can also lead to longer losing streaks. Low-volatility slots provide a steadier stream of small wins.
Return to Player (RTP)
RTP is a crucial factor in choosing the right slot game. It represents the percentage of bets that a slot machine is programmed to return to players over time. For instance, a slot with an RTP of 96% will return, on average, $96 for every $100 wagered.
Look for slots with higher RTP percentages, as they generally provide better long-term value and increased chances of winning.
Bankroll Management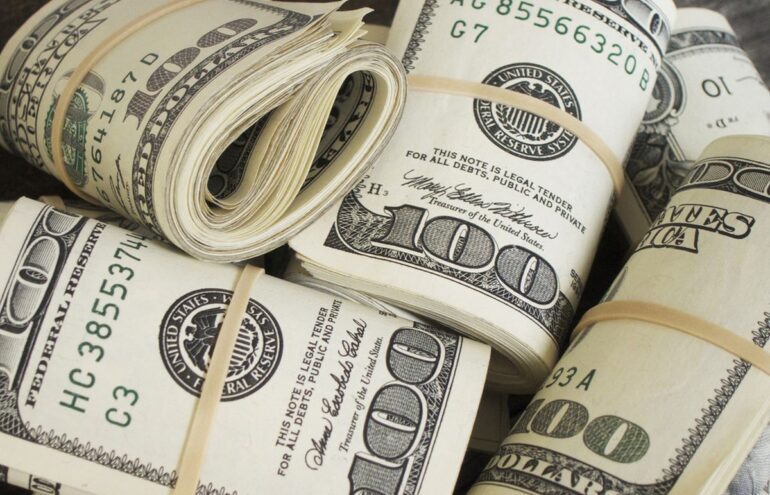 Set a Budget
Managing your bankroll is a fundamental part of successful slot play. Before you start spinning the reels, establish a budget you are comfortable with. Your budget should be an amount you can afford to lose without impacting your financial stability.
Stick to this budget and never chase your losses by spending more than you can afford.
Betting Limits
Most online slots allow you to adjust your bet size. It's essential to choose a bet size that aligns with your bankroll and playing style. Betting too high may lead to quick losses, while betting too low could result in minimal returns.
Find the right balance between risk and reward by selecting a bet size that allows you to play for an extended period without exhausting your bankroll.
Slot Features and Bonuses
Wild Symbols
Wild symbols are your best friends in the world of online slots. They act as jokers, substituting for other symbols to create winning combinations. When you spot a wild symbol, your chances of winning improve significantly. Keep an eye out for slots with expanding wilds or sticky wilds, as they can lead to even more substantial wins.
Scatter Symbols and Free Spins
Scatter symbols often trigger free spins or bonus rounds. These features can lead to significant payouts without additional betting. Use them to your advantage and look for slots that offer free spins with multipliers, as they can boost your winnings dramatically.
Progressive Jackpots
Progressive jackpot slots offer the chance to win life-changing sums of money. These jackpots grow with each bet until one lucky player hits the jackpot. While the odds of winning a progressive jackpot are low, the potential rewards make them an exciting option for those willing to take the risk.
Strategies for Playing Online Slots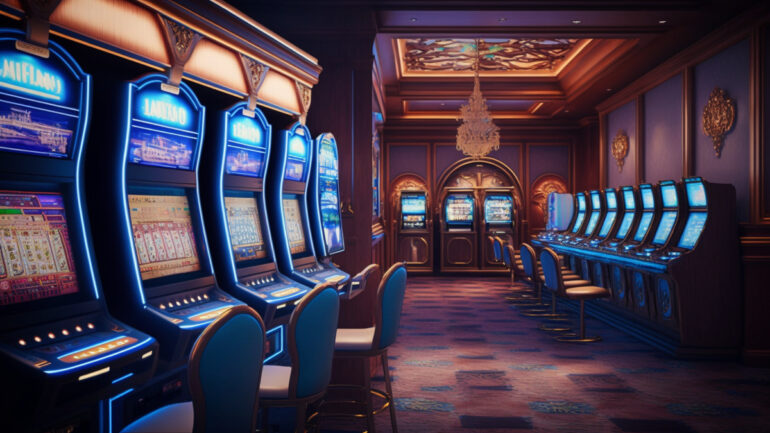 Play for Fun
While the goal is to win, it is crucial to enjoy the process. Playing slots for fun, rather than solely for profit, can help you maintain a healthy attitude towards gambling. Set aside a portion of your budget for entertainment and don't expect every session to result in a significant win.
Time Management
Limit your playing time to avoid getting carried away. Create a schedule and stick to it. Taking breaks between sessions can help you maintain focus and prevent impulse betting.
Take Advantage of Promotions
Online casinos often offer bonuses and promotions, such as deposit matches and free spins. Take advantage of these offers to extend your playtime and increase your chances of winning. However, always read the terms and conditions associated with these promotions to ensure you understand the wagering requirements.
Staying In Control
Know When to Quit
The most crucial aspect of playing online slots is knowing when to stop. If you're on a losing streak, it's best to take a break and return to play another day. Avoid the temptation to chase your losses, as this can lead to further financial strain.
Self-Exclusion and Responsible Gambling
If you find that you are struggling to maintain control over your gambling habits, most online casinos offer self-exclusion options. This feature allows you to restrict your access to the casino for a specified period. Responsible gambling is key to ensuring that your online slot experience remains enjoyable and safe.
Conclusion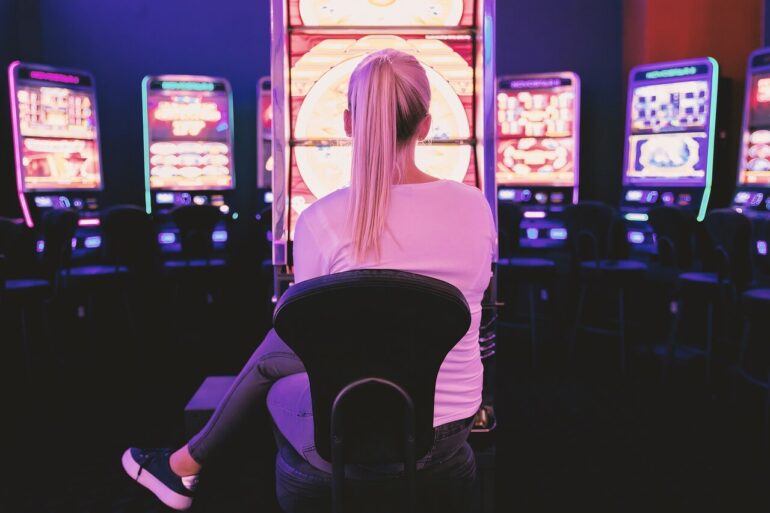 Online real money slots can be both entertaining and potentially lucrative if you approach them with the right strategies and mindset. By understanding the basics of slots, considering factors like volatility and RTP, and practicing responsible bankroll management, you can increase your odds of winning.
Remember, it's all about having fun while keeping a watchful eye on your budget. So, go ahead, spin the reels, and may the odds be ever in your favor!