Driving is an everyday activity for most people. With so many vehicles on our roads daily, accidents are almost inevitable unfortunately. In fact, the National Highway Traffic Safety Administration reports that there are over 6 million passenger car accidents per year in the United States.
While no two accidents are exactly alike, there are some common types that occur more frequently. Being aware of them and their causes can help drivers stay alert, drive defensively, and potentially avoid or reduce severity should a crash happen.
Let's take a look at some of the most prevalent types of car accidents.
1. Rear-End Collisions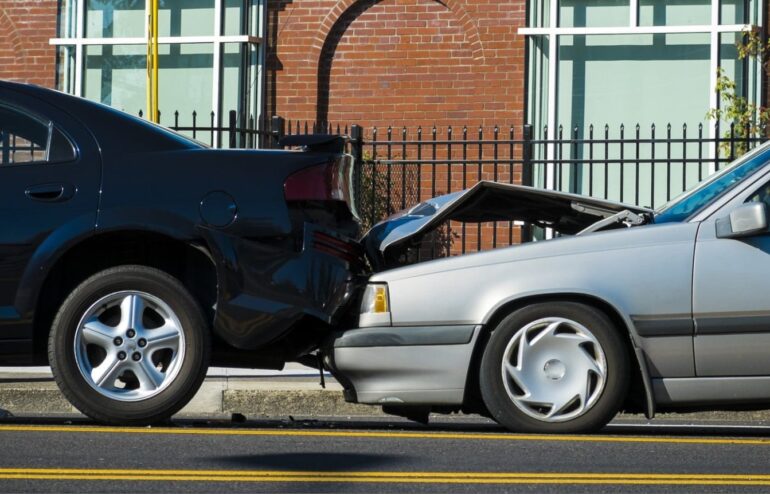 Rear-end collisions are probably the most common type of car accident. They often result from tailgating – when a driver follows too closely behind another car and can't stop in time – ending up with the front of one vehicle crashing into the back of another. Negligence and distraction are frequent causes.
A driver may be texting for example or changing the radio station and not realize traffic ahead has slowed.
By the time they look up, it is too late to prevent crashing into the vehicle in front. Defensive driving techniques like maintaining a safe following distance can help prevent these types of car accidents.
2. Head-On Collisions
Head-on crashes are definitely among the most dangerous accident types. They occur when two vehicles hit each other head-first while traveling in opposite directions. High speeds combined with the force of two vehicles crashing front-first often lead to devastating injuries.
They usually happen when a driver crosses over the centerline of the road into oncoming traffic. A driver may veer into the lane for oncoming cars while texting or trying to grab something in the back seat.
Drowsy driving, drunk driving, and dangerous passing attempts are some of the leading causes of these kinds of wrecks.
3. Side Impact Crashes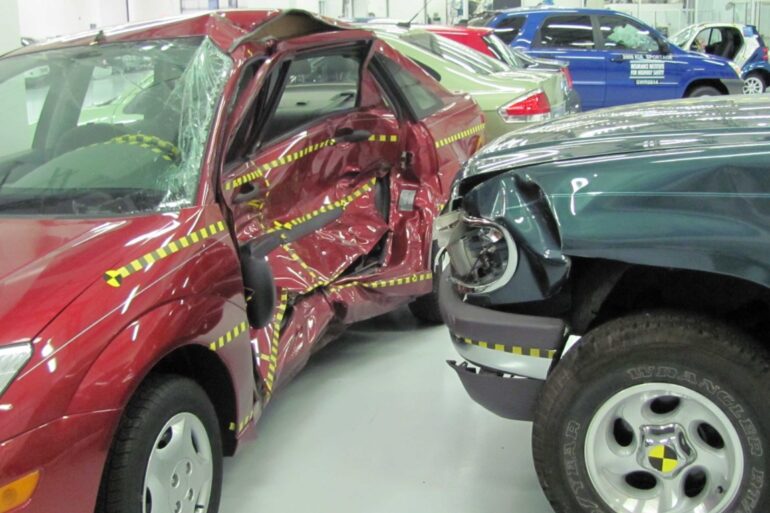 Also called T-bone crashes or broadside collisions, side impact wrecks take place when one vehicle strikes another along its side at an intersection or driveway. Running a stop sign or traffic light typically results in vehicles colliding at a perpendicular angle, often leading to injuries for occupants on the struck side.
Being aware of intersections, carefully observing traffic signals, and watching for crossing vehicles can prevent these types of car accidents.
Yielding the right of way and double-checking intersections before proceeding can help drivers avoid T-bone collisions.
4. Rollover Accidents
Rollovers occur when a vehicle tips onto its side or roof and flips over. Many rollover crashes result from sharp, sudden turns taken at high speeds. The design of a vehicle also contributes to its tendency to roll.
For instance, SUVs have a higher center of gravity than lower-riding cars, increasing their rollover risk.
Properly inflated tires, responsible steering, and reasonable speeds for road conditions should at least help in preventing devastating rollover accidents.
Types of Car Accidents: In Summary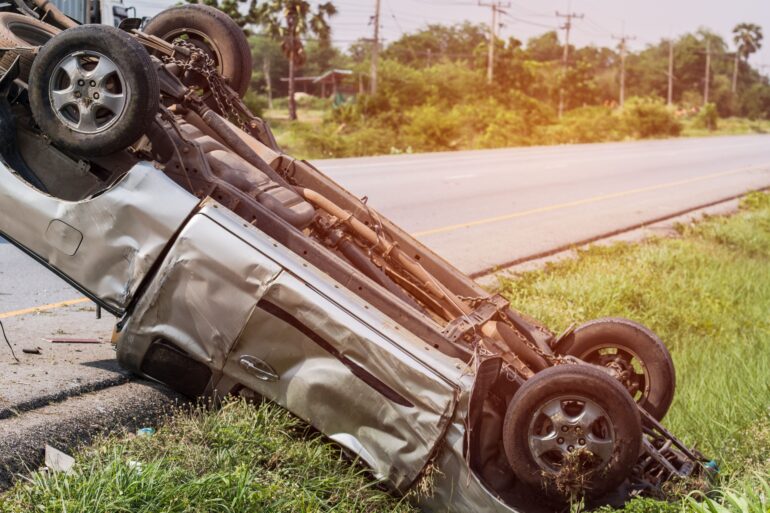 While car accidents can happen in an instant, there are many things drivers can do to help prevent them. Obeying traffic laws, eliminating distractions, sharing the road cooperatively, and maintaining vehicles properly all promote safer driving.
In addition, wearing seat belts and adjusting headrests appropriately will help minimize injuries in a crash.
Being aware of common accident types also makes it easier to recognize and avoid the hazardous situations that contribute to them.