While we're all aware of the huge significance of sleep, decoding the symbolism behind our nocturnal in-brain motion pictures is somewhat challenging. And it's also crucial, particularly if you're interested in understanding your subconscious mind, as well as unleashing your personality's full potential.
Carl Jung once said that not being willing to decode your dreams is like receiving a very important message and… refusing to even open it. You don't want to make that mistake, do you? In this post, we'll cover the importance of reading into your dreams and discuss some of the most frequent dream 'plots' and the meanings they come with. Keep reading for more info. And don't forget to continue your education at insidemydream.com where you'll find a treasure trove of interpretations.
The Ocean of Subconsciousness: Dive In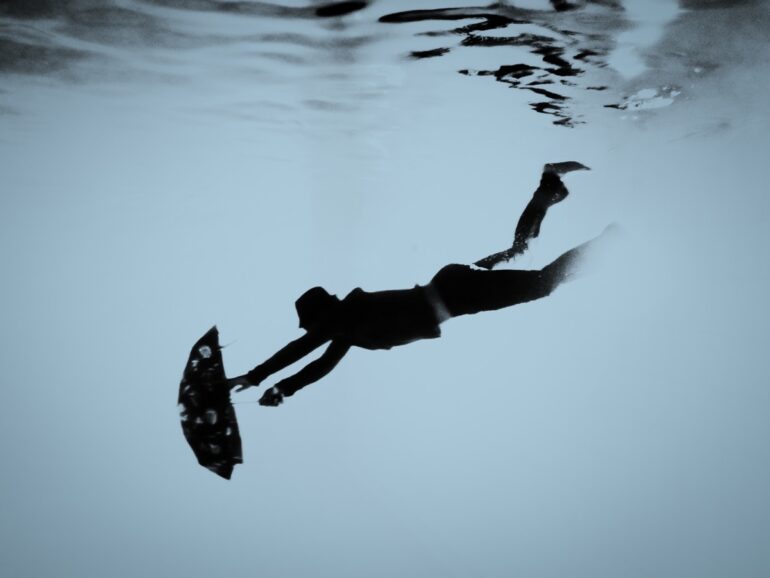 Are you looking to explore your subconscious mind? Begin doing this by analyzing your dreams. That way, you'll delve deep into your inner thoughts, ideas, emotions, and anxieties, therefore, getting the chance to manage the areas of your life that really need fixing. Did you know that certain dream 'plots' or patterns can even be signs of potential physical diseases? Yep, that's a fact!
Dreams represent an interaction between your conscious and subconscious mind, a deep connection between what you know and what's really 'out there'. And despite your possible skepticism towards your dreams, they are truly crucial in terms of your self-awareness, self-love, and the possibility to live a more fulfilling life.
According to Carl Jung, the conscious mind is a small boat, while the subconscious mind is a vast ocean surrounding this boat. Of course, if you want to take your quality of life to a brand new level, it's your subconsciousness that's a must to explore. That leads us to the importance of decoding your dreams, for they are the most surefire pathway to your subconscious mind. Reading into your dreams allows you to unleash your emotional and intellectual potential, as well as receive profound insights about your present life and the future.
Remembering Your Dreams: The Perks & the Basics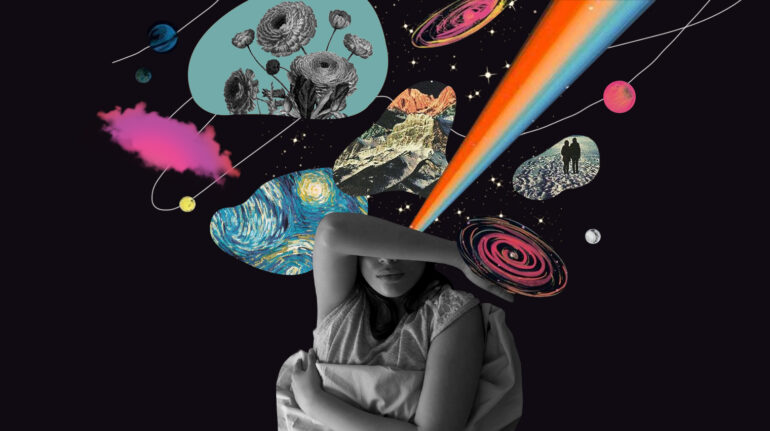 Not remembering all of your dreams is natural. Especially if you tend to wake up to the super loud sounds of your alarm — or just neglect the thought of the importance of remembering your dreams. Does that sound like your situation? No worries. With regular practice and persistence, you are bound to succeed in remembering your nocturnal scenarios.
These recommendations will aid you in memorizing and analyzing your dreams like a pro:
fall in love with dreaming and look forward to it before going to sleep;
think about what has happened to you during the day and let go of the emotions those occurrences are accompanied by;
make waking up a slow and pleasant ritual: nice and easy, with no loud and sudden movements;
start a dream journal or get a dream-monitoring mobile app to put the scenarios down as you wake up;
analyze the symbolism and events within your dreams;
take down the associations that your dreams evoked: for example, if your last-night dream was in your parent's house, ponder what's meaningful about this place in terms of your current waking life;
read into the emotions of this dream: is it fear, sadness, or joy?
consider what triggers similar emotions in your real life: for example, if you had a fight with your parents recently, ask yourself what exactly makes you spiritually return to their place;
evaluate your associations and connect them into a uniform narrative;
compare what happens in your dream to your waking life events;
pinpoint the vital insights and take fixing action as soon as you can.
Reading Into the Most Common Dreams
You're flying. Then you're suddenly collapsing to the ground. You're losing teeth. You're desperately late to your high school class. You're not wearing a thing in public. We've all had those frightening or embarrassing dreams once or twice in our lives. Have you ever wondered what they mean? And why are they so typical for so many people worldwide?
With regard to the 'why' aspect, it's simple: all these standard dreams are related to the standard human emotions, such as fear, anger, sadness, happiness, and disgust. Now, let's switch to the meanings behind some of these oh-so-typical dream scenarios:
You're back in school, taking a test. Because school was your first job ever, this dream is most likely about the potential challenges that await you at work. Focus on how you felt in that dream. This may reflect the interpretation behind it.
The love of your life is cheating on you. First and foremost, remember that dreams are not prophecies. This dream scenario may point at something in your personal life that needs to be fixed. Alternatively, if you've already experienced infidelity in the past, the dream may reveal your fear of this happening again. Recognize the emotion, let it go, and move on.
You're pregnant. Even if getting pregnant is not on your to-do list these days, this dream is actually a nice one. It reflects that something is growing inside of you: a brilliant idea or passion. Also, this dream is common if you're about to plunge into a new romance.
You're naked, in public. Embarrassment and shame are at the center of this dream. Whether they are related to some sort of vulnerability you're experiencing in your waking life, or it's all about your desire to be acknowledged and admired, it's up to you to conclude.
All of a sudden, you're falling from the cliff into the abyss. You're feeling insecure, out of control, or overwhelmed in your real life. Do something about it in order to make this dream go away.
Conclusion: Understand Yourself Through Dreams
Carving your dreams into your memory and deciphering them puts the inner sides of your personality on display. This may be an unpleasant experience, but the perks that it comes with are impossible to underestimate. In the long run, if you learn to decode your dreams based on their common meanings, as well as within the boundaries of your personal experience, you will start understanding yourself like never before. And that's definitely going to elevate your mental health — while helping you achieve your wellness goals.