A staffing agency is an organization or a firm that caters to the staffing requirements of other organizations. It may provide temporary or permanent staff members to other organizations as per their requirements. It takes care of the whole process of hiring the required staff, from understanding the job requirement to the final recruitment. A staffing agency may specialize in providing staff for specific industries, for example, healthcare and medical, manufacturing, finance, etc.
Denver has a strong economy and diverse job market. It is a hub for technology and innovation. It houses many start-ups and fast-growing companies. If your organization is in Denver or nearby, and you are looking for a staffing agency Denver has for successful recruitment, you need not worry. You can take the services of a professional staffing agency and get access to the right talent for your organization.
How It Works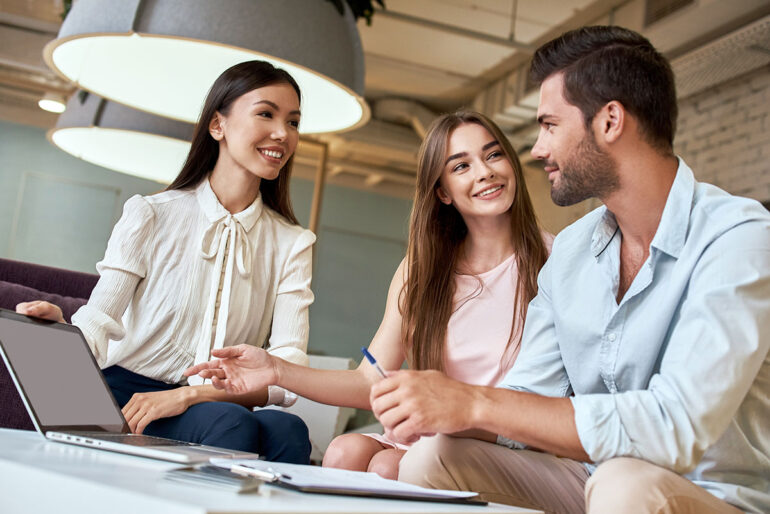 A staffing agency has access to a large pool of job seekers. It maintains the database of these job seekers as per their talent, skill set, experience, education, expected salary, and other common attributes. When the demand comes in, it accesses this database and searches for the best fit.
The agency can advertise for the job requirements if it does not find a suitable match through common advertising channels like online sites. It can then screen the received applicants for suitability. Applications that do not match are added to the database for future job opportunities.
The whole process followed by staffing agencies is lengthy and detailed and is discussed below:
Understanding The Job Requirements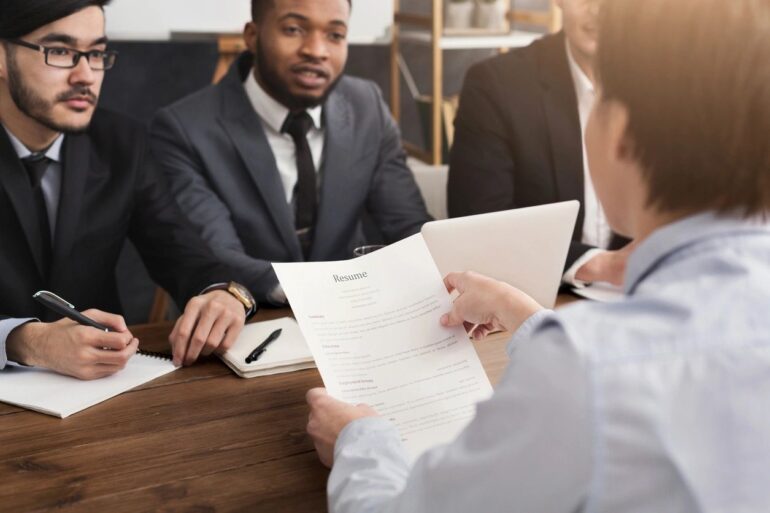 When any organization contacts a staffing agency to find suitable staffers, the first step is understanding the job requirements. The staffing agency collects all job specifications to match the best candidates.
Along with the requirements, it also understands the recruitment procedure. This includes the number and type of interview rounds and written tests the hiring organization may like to conduct. A technical and HR interview is generally conducted always. Multiple technical rounds may be conducted for higher job positions. For freshers, written tests, including aptitude, language, and subject knowledge, may be conducted. These may be conducted online or at a physical location at a designated time.
A misunderstood requirement can lead to time and resource wastage, so this step is executed thoroughly.
Many times the hiring organization does not get involved in the recruitment process. They just provide the job specifications. In such a case, the staffing agency follows its own standard recruitment process.
Find The Best Match
The agency looks through its database and shortlists the most suitable candidates based on the job specifications. The staffing agency may shortlist more than the required candidates, as few may not revert on being contacted. For example, if there is a requirement for four medical officers, it may shortlist six or eight officers for the first round.
As discussed above, if there are no suitable candidates, the agency prepares a job description and posts it on various advertising channels.
Contact The Shortlisted Candidates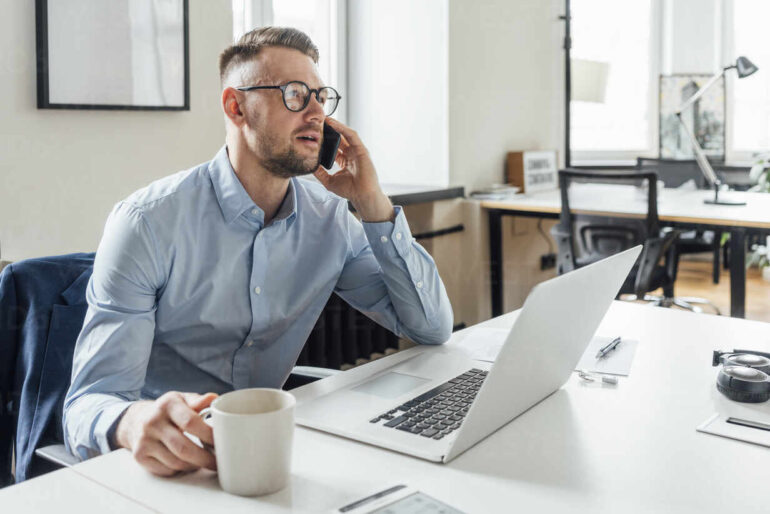 The shortlisted candidates are contacted for the recruitment process. They may be contacted through email or phone. They are clearly informed about the job specifications, employee organization details, and the recruitment process.
Conduct Recruitment Process
The shortlisted candidates who respond to the agency's call undergo the recruitment process. The agency handles the recruitment schedule and aims to wind it up as soon as possible.
Select And Hire The Final Candidates
The candidature of candidates who clear the recruitment process is then presented by the staffing agency to its client organization. The client then selects the candidates it finds most appropriate. The chosen candidates are informed with an offer letter by the staffing agency. Also, they undertake all the necessary paperwork, as per the organizational and government rules. Some jobs may require the candidate to undergo a medical examination also.
Meanwhile, the staffing agency also conducts a background check on the candidates. This includes verifying that their educational and experiential credentials are correct or not. In case of any discrepancy, the offer is deemed null and void.
On-going Job Activities
The role of the staffing agency does not finish with hiring. Many agencies provide an end-to-end solution that includes managing payroll, taxes, and other relevant paperwork for the hired staffers.
What To Expect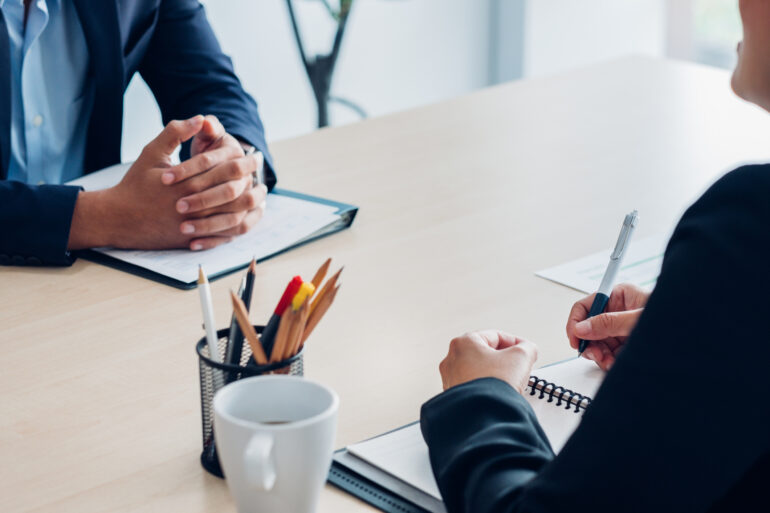 If you are contacting a staffing agency to hire your firm's staff, you can expect it to follow the above mentioned process. You can expect to reap the benefits of hiring a staffing agency also, like:
Access To A Large Talent Pool
Staffing agencies can quickly connect you to the right candidate as they have access to a huge database. They have their own networks and know the candidates currently looking for a job shift for a higher profile or heftier pay package.
If a firm is looking to fill a position quickly, staffing agencies can help here. They have quicker access to suitable candidates. Also, they can conduct the recruitment process at short notice, as they already have procedures for it.
Firms may not want to make long-term commitments and hire only when a project or demand comes. Staffing agencies play a crucial role if firms are looking for short-term or contract-based employees. They bring flexibility in hiring.
Staffing agencies not only take care of the whole recruitment process but can also provide other services at a lower cost. This includes managing administrative benefits, income taxes, and any legal compliance issues of the staff it provides. It can further provide skill training to the hired staffers.
There are some cons too of having a staffing agency. They are:
Staffing Agencies Charge A Fee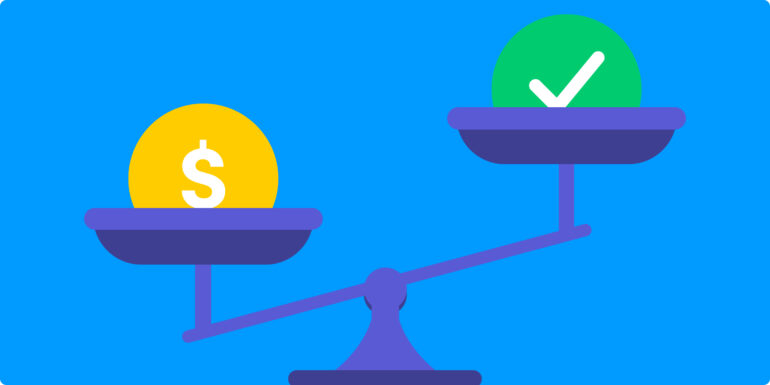 They charge for every staffer they hire for you. It is generally a certain percentage of the hired staffer's salary. If you have a limited budget, this cost may be difficult to squeeze, especially if you are hiring in bulk.
Company Branding
If you hire through a staffing agency, your company's name is not highlighted. So, at times the people looking forward to working with you would not get to know of the opportunity, as it is veiled under the staffing agency's name.
Also, job seekers feel more related to the company's culture and environment if they are hired directly.
Conclusion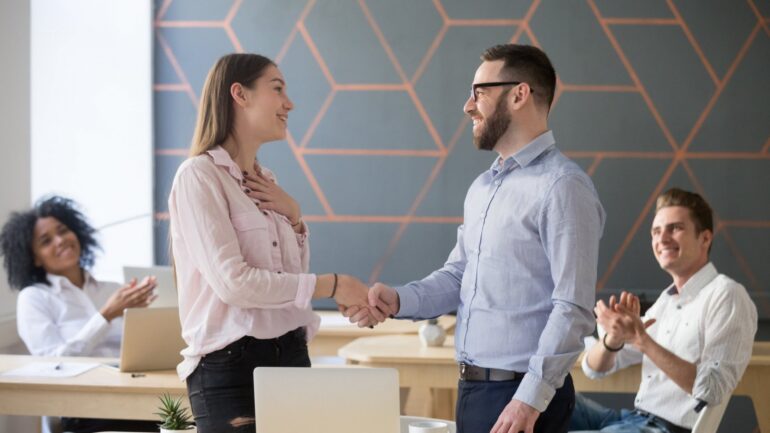 Hiring a staffing agency to hire you can reduce your workload. They can provide you with the required workforce with a quick turnaround time. So, weigh the pros and cons, and decide whether a staffing agency can accelerate the hiring process for you as per your requirements and budget.