The United Kingdom has long been a destination of choice for businesses and organizations looking to attract international talent and expand their operations. A critical aspect of this process is obtaining a Sponsorship License. This license is a legal requirement for companies and educational institutions seeking to employ skilled foreign workers, students, or interns in the UK. In this comprehensive article, we will delve into the intricacies of sponsorship licenses in the UK, offering insights into the application process and the responsibilities that come with it.
A Sponsorship License is an authorization granted by the Home Office in the UK, allowing a company, institution, or organization to sponsor and employ individuals from outside the European Economic Area (EEA) or Switzerland. It is a legal prerequisite for employers who wish to bring in skilled workers or students from overseas. The Sponsorship License is instrumental in ensuring that the UK labor market is protected, and that employers are adhering to their responsibilities under the UK's immigration laws.
Types of Sponsorship Licenses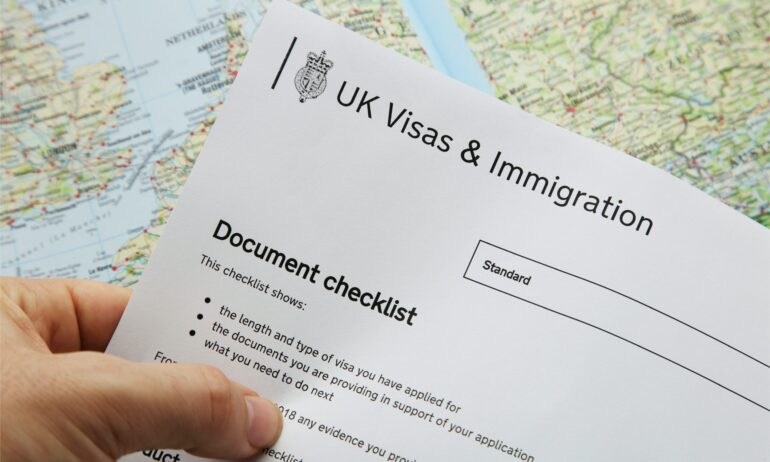 In the complex world of UK immigration and sponsorships, Sponsorship Licenses come in two distinct categories, each tailored to address the specific needs of different stakeholders:
Tier 2 (General) Sponsorship: This category is tailored for businesses and organizations that aspire to harness the exceptional skills of international workers hailing from regions beyond the European Economic Area (EEA) or Switzerland. The Tier 2 (General) Sponsorship is a versatile tool that empowers a wide array of industries to bolster their workforce with overseas talents. From highly skilled healthcare professionals, including doctors and nurses, to IT specialists with a knack for solving complex technological challenges, this sponsorship category opens doors to a world of expertise and innovation.
With the Tier 2 (General) Sponsorship, businesses and organizations can bridge critical skill gaps, strengthen their competitive edge, and foster a dynamic work environment that thrives on diversity and expertise. It is a testament to the UK's commitment to facilitating international collaboration and mutual growth in the global labor market.
Tier 4 (General) Sponsorship: For educational institutions, the Tier 4 (General) Sponsorship represents an indispensable channel for welcoming international students who seek knowledge and cultural enrichment in the United Kingdom. This sponsorship is the gateway to an enriched academic experience, not only for universities but also for schools, colleges, and other educational establishments.
In an era of academic internationalization, the Tier 4 (General) Sponsorship is an essential tool that enables institutions to admit students from around the world, fostering a vibrant and inclusive educational environment. It aligns seamlessly with the UK's commitment to offering a world-class education and promoting cross-cultural understanding.
Both sponsorship categories share a common goal: to create a harmonious, cooperative, and diverse environment that transcends borders and fuels progress. They empower businesses to access the best talents globally and institutions to enrich their educational landscape. It's a testament to the UK's dedication to promoting global talent mobility, innovation, and education, all of which contribute significantly to the nation's ongoing development and success.
Getting a Sponsorship License in the UK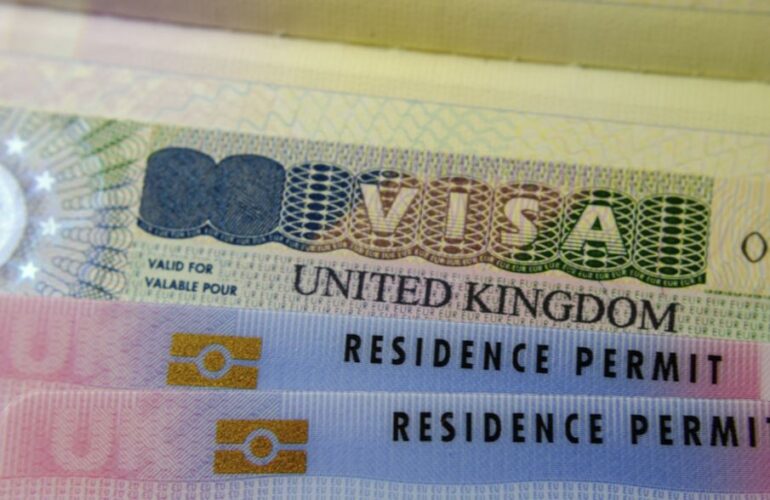 How to Get a Sponsorship License in UK? Obtaining a Sponsorship License is a multi-step process that requires thorough preparation and adherence to specific requirements. Below is a step-by-step guide on how to acquire a Sponsorship License in the UK:
Step 1: Assess Eligibility Before proceeding with the application, it's crucial to confirm that your organization meets the eligibility criteria for the specific type of license you require. This includes having a genuine need to hire skilled workers or admit international students, financial stability, and the ability to comply with sponsorship duties.
Step 2: Gather Necessary Documents You will need to prepare and gather essential documentation, such as company financial records, job descriptions, and details of the individuals who will manage the sponsorship process.
Step 3: Appoint Key Personnel Designate individuals within your organization who will be responsible for managing the sponsorship process. These personnel will play a vital role in the day-to-day operation of your sponsorship responsibilities.
Step 4: Complete the Online Application Submit an online application through the UK Home Office's sponsorship management system. Be sure to provide accurate and comprehensive information during the application process.
Step 5: Pay the Application Fee Pay the relevant application fee, which will vary depending on the size and type of your organization. Keep in mind that the application fee is non-refundable.
Step 6: Compliance Visit After the application has been submitted, a Home Office representative may conduct a compliance visit to assess your organization's suitability to hold a Sponsorship License.
Step 7: Decision and License Issuance The Home Office will review your application and, if approved, grant your organization a Sponsorship License. Upon approval, you will receive a Certificate of Sponsorship (COS), which is required for sponsoring foreign individuals.
Responsibilities of Sponsor License Holders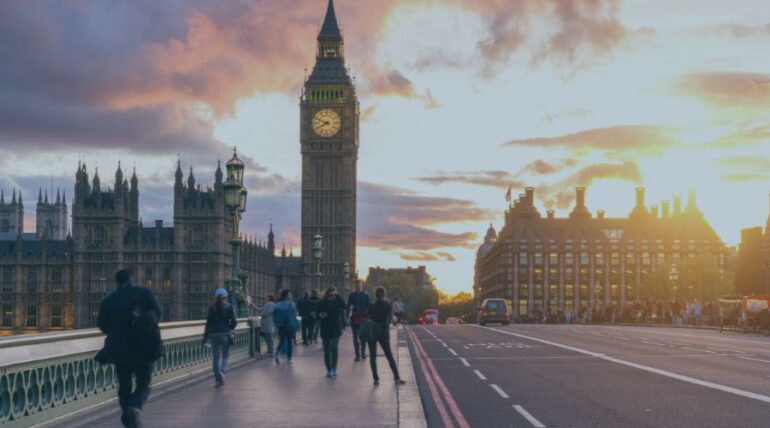 Once you've obtained a Sponsorship License, it's essential to understand and fulfill your obligations as a license holder:
Compliance: Adhere to all immigration laws and regulations. Ensure that sponsored workers or students have the necessary immigration permission.
Record-Keeping: Maintain accurate and up-to-date records of sponsored individuals, including contact details and employment or study history.
Reporting Changes: Report any significant changes or events, such as changes in job roles, duties, or hours worked, to the Home Office.
Monitoring Workers: Keep track of sponsored employees, ensuring they are working as stated on their COS and in accordance with UK employment laws.
Right to Work Checks: Conduct thorough Right to Work checks to confirm that sponsored employees have the right to work in the UK.
Duty of Care: Ensure the welfare and well-being of international students throughout their studies in the UK.
The process of obtaining a Sponsorship License in the UK is a crucial step for businesses, organizations, and educational institutions seeking to bring in skilled workers or students from overseas. It involves careful planning, a rigorous application process, and a commitment to fulfilling the responsibilities associated with sponsorship. By successfully acquiring and responsibly managing a Sponsorship License, you can access a wealth of international talent and contribute to the diversity and economic growth of the United Kingdom. Remember that ongoing compliance with immigration laws and regulations is essential to maintain your Sponsorship License and support the individuals you sponsor throughout their time in the UK.