In the vast realm of video games, few names hold as much weight and evoke such fond memories as Mario Bros. This beloved franchise has captivated generations of gamers, and even today, its influence continues to thrive. While Mario games are typically associated with Nintendo consoles, some delightful entries in the series have also made their way onto online PC video game stores. In this article, we'll take a trip down memory lane and delve into the enchanting world of Mario Bros, celebrating their timeless appeal and enduring charm.
Super Mario Bros. (1985) – A Legendary Genesis
The adventure that kickstarted it all, Super Mario Bros., released in 1985, took the gaming industry by storm. This classic platformer introduced us to Mario, the mustachioed plumber with a knack for rescuing Princess Peach from the clutches of the nefarious Bowser. While the original game wasn't initially available on PC, devoted fans and creative developers have recreated it faithfully for computer enthusiasts to enjoy. These fan-made versions allow players to experience this groundbreaking PC video game, paying homage to the one that revolutionized the platforming genre.
Super Mario World (1990) – Boundless Exploration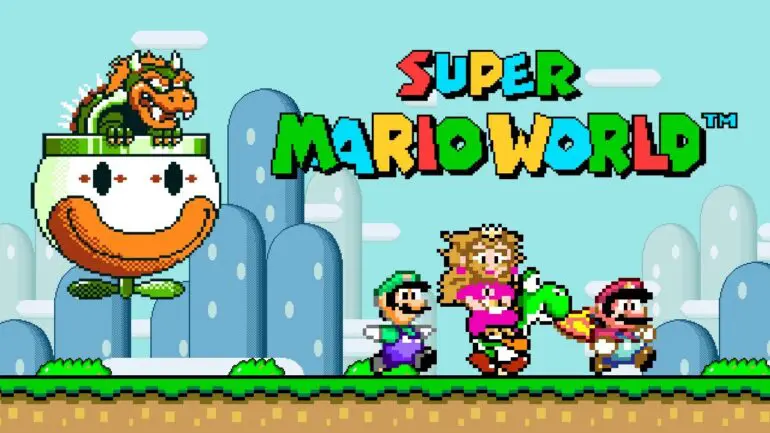 Super Mario World, released in 1990 for the Super Nintendo Entertainment System (SNES), expanded the Mario universe and introduced players to the vibrant and vast Dinosaur Land. Though originally exclusive to the SNES, dedicated fans and modders have ensured that PC gamers can experience the wonders of Super Mario World. Through emulation and ROM hacks, PC players can embark on an unforgettable journey alongside Mario and Luigi, uncovering hidden secrets, conquering challenging levels, and encountering beloved characters like Yoshi along the way.
Super Mario 64 (1996) – A Three-Dimensional Revolution
Super Mario 64 marked a revolutionary leap for the franchise, propelling Mario into the realm of three-dimensional gaming. This groundbreaking title, initially released for the Nintendo 64 console, captivated players with its open-ended gameplay, imaginative levels, and a memorable castle hub world. Thanks to the dedication of fans and modders, PC gamers can now enjoy the thrill of exploring Princess Peach's castle, collecting Power Stars, and defeating Bowser in this iconic title. With enhanced graphics and mods, the PC version of Super Mario 64 offers an even more immersive experience while preserving the original magic.
New Super Mario Bros. (2006) – A Modern Retro Adventure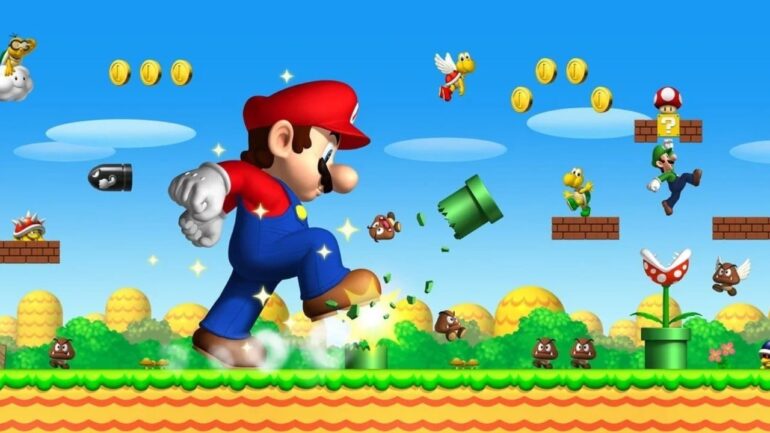 In 2006, the Mario franchise returned to its 2D roots with New Super Mario Bros. for the Nintendo DS. This game blended the nostalgia of classic side-scrolling platformers with modern visuals and gameplay mechanics. Although primarily released for handheld consoles, resourceful PC enthusiasts have managed to recreate the New Super Mario Bros. experience on computers through emulation and ROMs. By reliving this title on PC, players can rediscover the joys of stomping Goombas, navigating treacherous obstacles, and challenging Bowser's forces to rescue Princess Peach once again.
Super Mario Maker (2015) – Unleash Your Creativity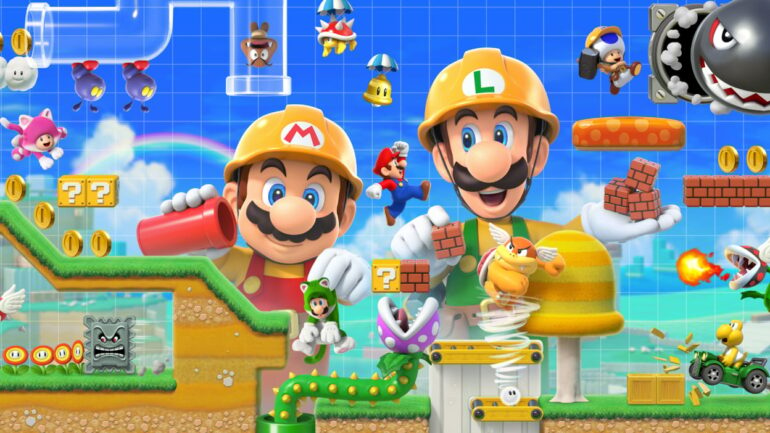 Super Mario Maker, released for the Wii U and later the Nintendo Switch, empowered players to become game creators themselves. This innovative title allowed players to design and share their own Mario levels, tapping into their imagination and challenging others around the world. While not an official PC release, resourceful fans have crafted similar level editors and games for PC, enabling aspiring level designers to bring their visions to life and share them with the community. With endless possibilities and the freedom to unleash creativity, Super Mario Maker on PC offers a unique and fulfilling experience.
The Mario Bros games have etched their place in gaming history, captivating players of all ages with their timeless charm and engaging gameplay. While primarily associated with Nintendo consoles, these iconic titles have found a new home on the PC platform through the dedication and ingenuity of passionate fans and developers. From the classic Super Mario Bros. to the revolutionary Super Mario 64, each game carries its own unique appeal, making them a must-play for any gaming enthusiast.
Whether you're reliving the nostalgia or experiencing them for the first time, these PC adaptations provide an opportunity to embark on an unforgettable journey through the Mushroom Kingdom. So grab your controller or fire up your keyboard, and let the magic of Mario Bros games on PC transport you to a world filled with adventure, excitement, and endless fun.