Adequate sleep is on everyone's list of priorities, wouldn't you agree? Sleep helps with our everyday lifestyle, activities, mood, and health. Do you aim for that 7-9 beauty rest pattern? If not, now would be a good time to give it a go! Ready to get rid of those dark circles and discoloration? Aside from aiming for that magical number, we know that you also need a high-quality mattress to round up that fantasy! Keep on reading as we discuss the importance of a memory foam mattress down below!
So, what is memory foam?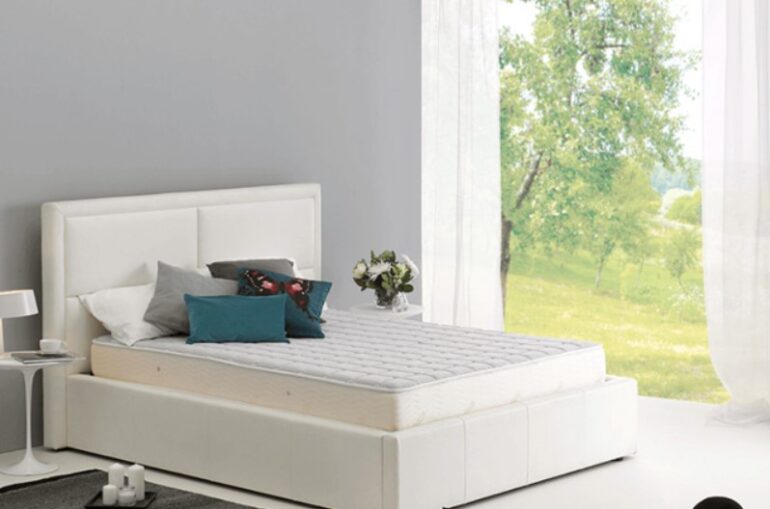 Memory foam is a polyurethane foam that can give your body the needed contour and structure overnight. This kind of foam stretches under pressure and heat, which causes it to conform and mold itself to the body's curves – your curves, despite your height, age, or weight. People love this item since it reduces pressure in such a quick & simple way, while side sleepers swear by it for comfortable & relaxing sleep! Memory foam is not too pricey, yet it can totally switch up your sleeping pattern & your night-time routine.
How can you determine its lifespan?
If you purchase yourself something that is quite affordable and budget friendly just know that you're looking at around 4-5 years of enjoyment. However, high-quality memory foam may last 10 or 15 years! Not every model is the same, however, and several factors will come into play when choosing the perfect mattress.
Top 3 crucial factors to understand
1. Its density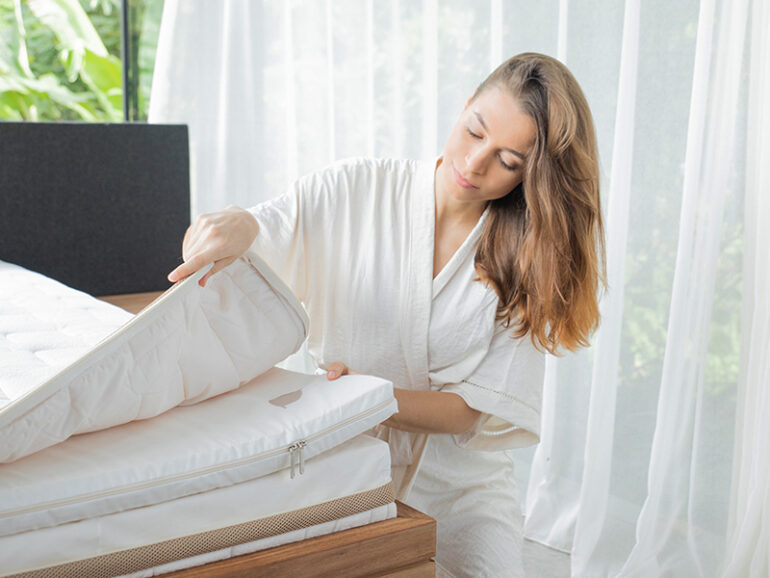 Density presents one of the easiest ways to determine the durability, quality, price, as well as lifespan of memory foam. Here is a general look:
Low-density = <3.5 PCF
Medium-density = 3.5 to 5 PCF
High-density = >5 PCF
This means that you should get a memory foam mattress that meets your criteria, back posture, or personal preference. Just know that PCF foams density does not equal firmness.
2. Thickness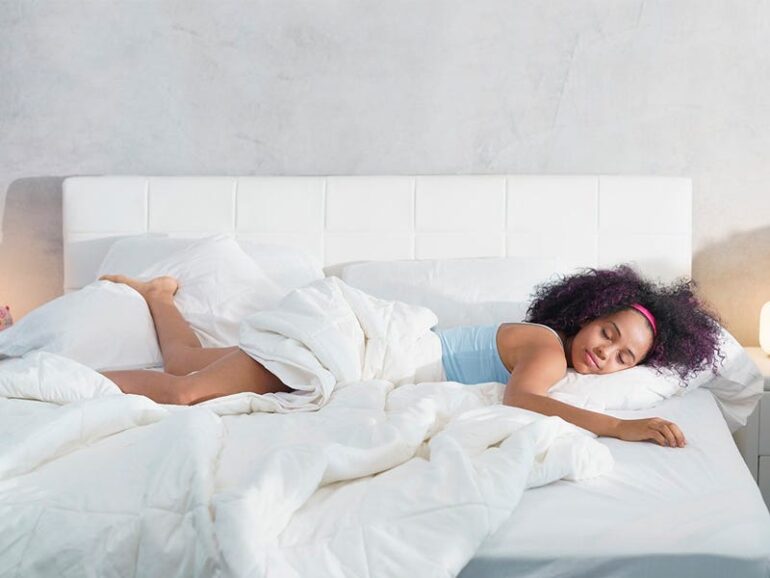 Do you prefer airy & soft or thick & sturdy mattresses and pillows? Thanks to its thickness and this additional coating each mattress will provide durability. Avoid thin and low-density top layer since it will do a lot more harm to your back than good. Rather invest in your initial purchase since you would want it to support your body weight over time, right?
3. Look into its warranty
It makes sense for mattress manufacturers to warranty their products when selling them online or in person. Most companies will give you a warranty of up to 10 years, while some do come with a lifetime warranty (that's just how good their products are). Never buy a bed item that doesn't have some sort of protection & warranty behind it.
How you should treat your mattress in 5 steps
1. Rotate it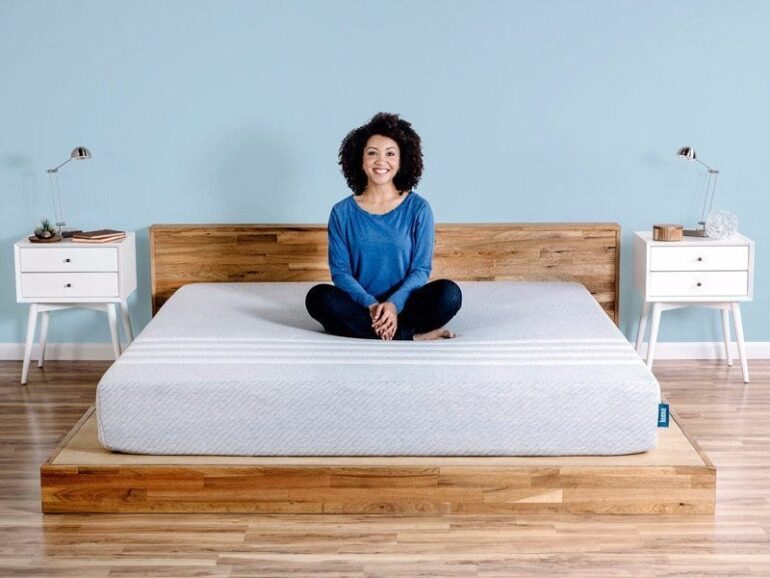 Rotating your mattress helps distribute your weight properly & doing it every now and then will help you prolong its lifespan while making your sleep & night-time routine even more enjoyable & pleasurable. Do this every 4-5 months, rotate your mattress 180 degrees, and feel the difference! We recommend doing this in every bedroom.
2. Use a protector
Did you know that a mattress protector safeguard helps with stains, dirt, dust mites, as well as bacteria? It is a nice addition to have & consider adding. The best part? It doesn't cost a lot yet it can be placed over different bed sizes & frames.
3. Wash your bedding & sheets regularly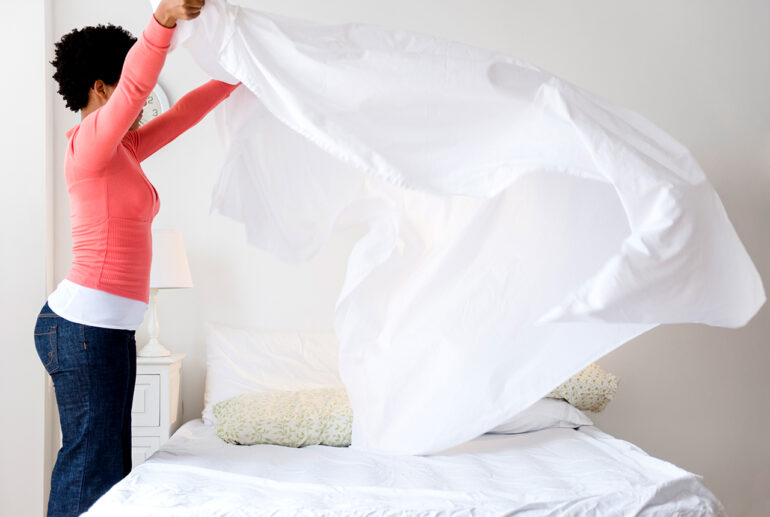 Make sure that you wash your sheets, blankets, and mattress cover regularly. Aim for every spring & autumn switch-up & clean-up, while your sheets should be washed every 10-15 days. Although it may come as a hassle to loads of people, it is a vital move to make for your own health benefits.
4. Get yourself a strong frame
It all starts with a proper frame! A strong bed frame can help prevent sagging, lumps, and bumps in your newly purchased & pricey mattress. Do not let it get dragged out and lose its shape.
5. Air it out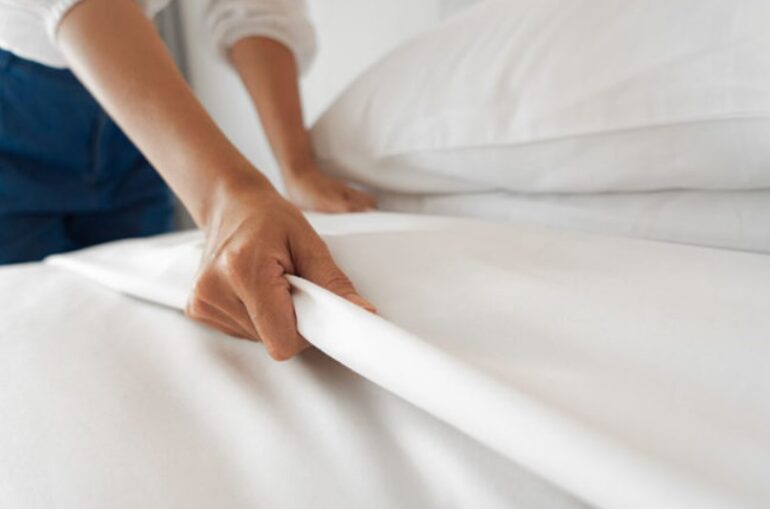 By airing out your mattress every month or so you are going to prevent odor buildup while getting rid of excess moisture. No more bacteria either, shrinking or poor stain/smell stuck on the inside! It will look & feel like brand new!
FAQ
1. How to know when it's time to replace your mattress?
If you've stopped enjoying high-quality and proper sleep and you're not feeling rested – it is time to switch it up. If you are seeing extensive sagging it is also a good indicator. Both men & women should sleep for 6 hours straight & without any type of interference or pain. If these do occur, it may be due to an improper support system.
2. How much are these mattresses?
The prices will vary from one manufacturer to another, as well as from their thickness. There is not a universal solution. However, if you truly wish to experience quality, aim for a $150-$200 mark.
3. When to buy a mattress?
You can wait for a big sale to save up some money on your new item. However, some companies also offer welcome bonuses & discounts as you sign-up for their newsletter. Just make sure that you choose something that is within your budget.
Where to get a high-quality product or learn more about it?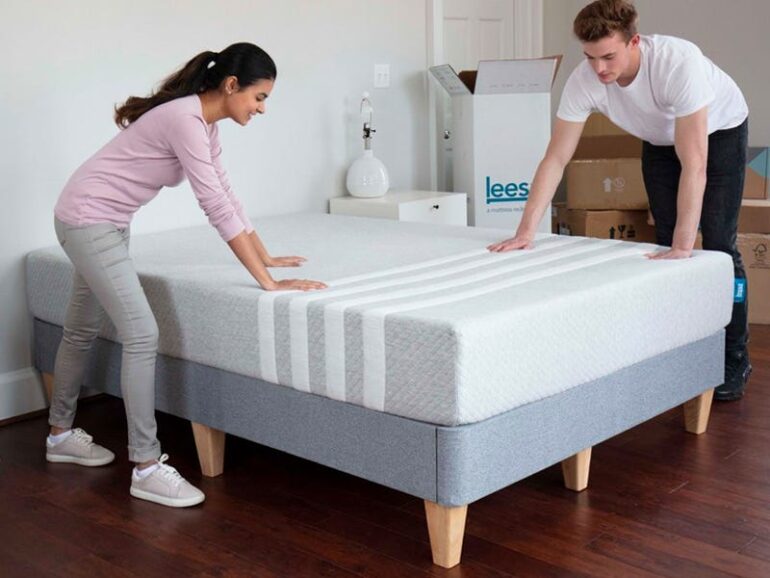 Are you looking for some high-quality & sturdy mattresses? On the lookout for a single, a double, or a king-size product? Maybe you want the best memory foam model? Either way it may be – we have all of these listed at mattresstime.co.uk. Aside from these high-quality products that come at reasonable prices, there is also the FAQ section that explains your shopping process even more-so in-depth! Learn how to pick the best model and finally figure out if mattress toppers are necessary! You can also enjoy free delivery, along with some great discounts! Everyone will easily find their perfect model.