Moving can be difficult if you're trying to do it with your car alone. It may not always be economical to hire a moving truck, which means a trailer may be your next best option.
The simplicity of trailer hire has made it considerably easier to move everything from furniture to garden rubble from one place to another. Not only is it often the more cost-effective option, but if done correctly, it's also a hassle-free way to get things done.
First-Time Towing Tips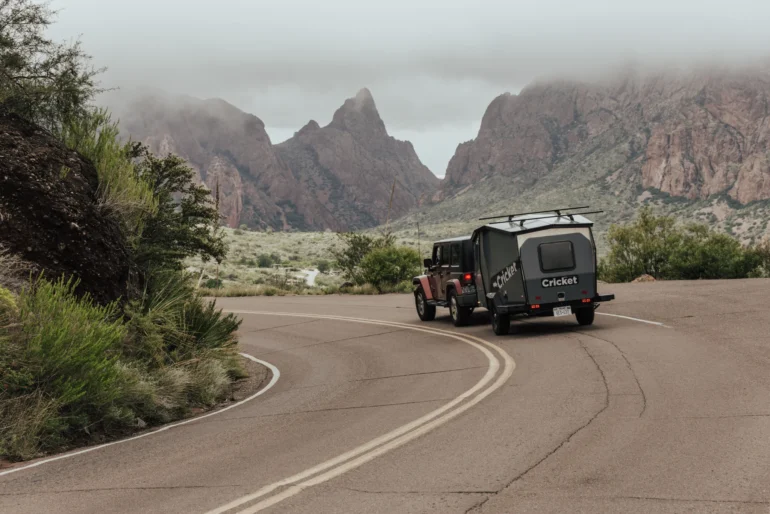 Finding and then connecting a trailer to your vehicle for the first-time can be a little intimidating. You do want to ensure safety and functionality!
However, the good news is that it doesn't have to be tricky. Take the time to read our list of tips that will make the process as smooth as possible before you rent your first trailer.
1. Always Choose the Right Trailer
While trailers essentially perform the same function, know that each one's unique design is crafted to move certain items. With that in mind, the number one rule for trailer hire is always to opt for the right type of trailer for the load you want to move.
Speak to the consultants at the trailer rental company about the items you want to move. They will advise you on the right option for the job. For instance, vehicles, motorbikes and ATVs are more commonly moved on open-sided trailers. On the other hand, furniture is moved on a trailer with sides to offer additional support for the tie -down straps.
2. Consider the Capacity You Need
Just like trailers have various functions, they also have different load capacities. In most instances, this will only be a factor if you're towing something as heavy as a car or motorbike.
Keep in mind that the vehicle you're planning on using to tow the trailer must be capable of towing a trailer with a full load on it. If the vehicle you're using has a drivetrain, it may not be sturdy enough. Wherever possible, opt for an SUV or larger vehicle, especially if you're towing long-distance.
3. Tow With a Friend
It's always a good idea to tow a load with someone who has used a trailer before. That way you'll have someone to assist you when you're performing trailer and road checks.
In addition to taking a friend along on your towing journey, be sure to have additional tow straps and a fully charged mobile phone. Tow straps can snap and the last thing you want is to have your precious cargo scattered all over the motorway. You also don't want to be stranded without a means of calling for assistance.
4. Always Do a Few Necessary Checks
No matter where you're renting the trailer from, or how short the distance is that you'll be towing, it's essential to do a few basic checks, including:
Opt for a credible company: Compare rental prices but be wary of places that are considerably cheaper than everyone else. Renting from a reputable rental agency will give you the peace of mind that the trailer is both road-worthy and licensed according to Australian requirements. Keep in mind that an unroadworthy trailer will leave you liable for any potential fines, accidents or breaches.
Do a tyre inspection: Apply the same rules and guidelines that you use to inspect your regular vehicle's tyres.
Check the sides: Box trailers that have sides should be sturdy and offer adequate support. Tug on the sides to ensure that this is the case.
Inspect safety chains and the tow-hitch: These are the basic connections between your vehicle and the trailer. They will keep the trailer firmly attached to your car. These should be free from cracks with no obvious signs of wear and tear.
Test the lights: The trailer lights should work in sync with the towing vehicle's lights, indicators and brakes.
Buy quality tow straps: Be sure to check the tow straps with your rental agent. Their holding capacity should be strong enough to hold down the items you're towing. Be wary of using cheap tow straps as these may not be effective.
5. Be Prepared For the Journey
Whether you're hauling your treasured motorbike or a few not-so-important items, it's crucial to prepare for a few safety stops along the way. You'll need to do this to check on the load and restraints. Be sure to check the lights as well.
It's a good idea to check routes before you set off on your journey. Choosing a quiet road may be a better option to avoid traffic. Even just choosing a quieter time of the day may be worth considering. Be careful not to choose a route that's too remote, as you want to be easily found if you break down!
Final Thoughts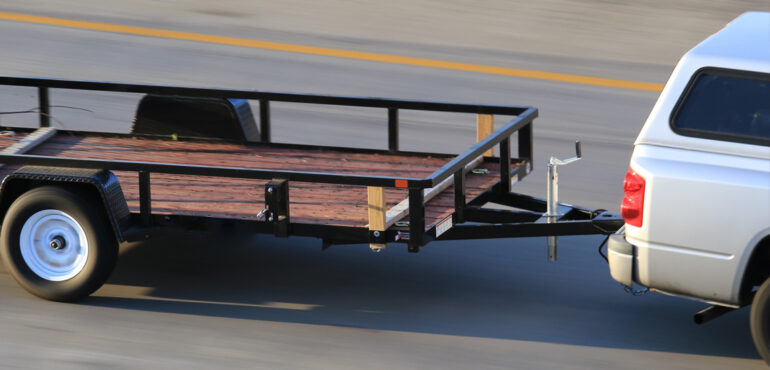 Using a trailer to tow a load doesn't have to be complicated. Opting to use our list of tips will ensure that you cover all the basics and get your belongings from point A to point B quicker than you imagined—and safely of course!