A business has an array of departments. The departments are home to employees that work together to meet the demands of the quality products and services so that they can reach the ultimate consumers on time.
Every business knows the corporate social responsibility of giving back to the environment. Additionally, the company owes many things to society and, of course, itself too. There are many ways of doing it. But, one of the most important ways is to be accessible to the disabled people.
A business deserves to have outstanding employees on board. The ultimate goal should be to have skilled workforce that adds to the quality of business and maintaining a brand name in the market. Different employees in a company ensure constant innovation, new ideas, and inputs for better functioning. It is possible only when aspects like connectivity, inclusion, and diversity run parallel.
There are two ways of improving a business's accessibility to disabled people.
Rendering job opportunities to help them work as per their best potential and never let their physical issues define their ability.
Setting business locations that support the use of portable ramps so that if any disabled customer is visiting the premises, they can find here all they need.
Initial Steps Towards Business Accessibility For Disabled People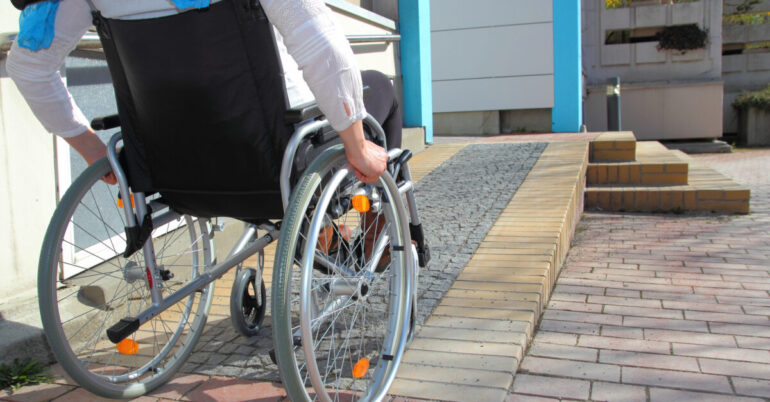 It is an undeniable fact that change is a new constant. The same is the case for any line of business, as well. The first thing while switching to accessibility is to create a pathway that leads to it.
Try these steps to develop an accessible plan so that the disabled can also fall into the pool of advantages and services your business has in store.
Develop a changing mindset and commitment so that you can formulate actions at the seniority level and set the perfect example for leadership.
Check the different companies on this path and try to draw some conclusions from their plans and ideas.
Employ your managers and team members to think about the same and value their contributions.
Develop a project based on the probable steps, the steps in the loop, and the execution plan. Make sure to carry recruitments for disabled people and know their outlook, professionalism, and conduct.
Track the progress on a monthly or bi-monthly basis.
Always remember that it will be the small things that are going to make a big difference. So, try and work on them.
Need For A Business To Become Accessible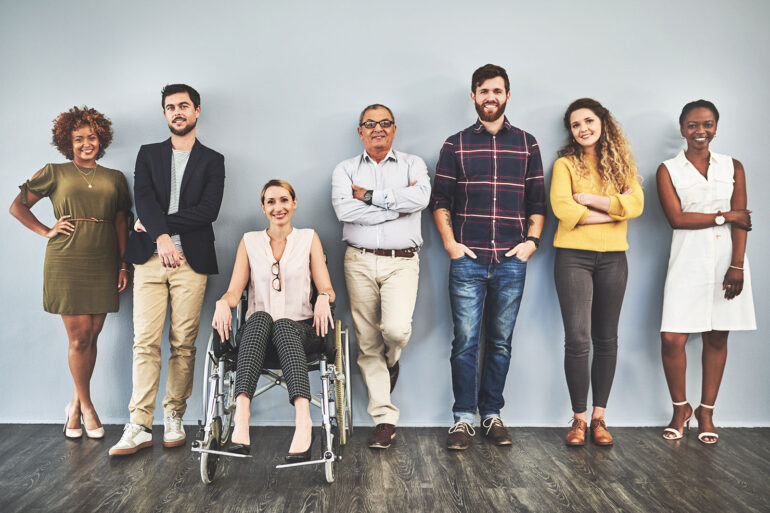 The rising awareness and acceptance amongst people for people with special abilities is giving rise to an encouraging environment. There have been many instances where a lack of accessibility has been felt for disabled people at various places like social gatherings and events, classrooms, office spaces, schools, etc.
So, to curate an action plan to open the accessible way for disabled people at different businesses, it is essential to understand its very concept.
Accessibility refers to helping disabled people in ways like:
Giving them equal opportunity and priority during the recruitment drives.
Designing the workplace and similar surroundings for easy and comfortable movement.
Celebrate their skill and achievement and help them believe in the virtue of hardwork and talent.
5 Ways For Business Accessibility
So, if you want to take your business on the path of accessibility, here are 5 ways you can do it. These ways are flexible to suit any line of business; hence, you can consider them for the benefit of your specially-abled employees.
1. Team Training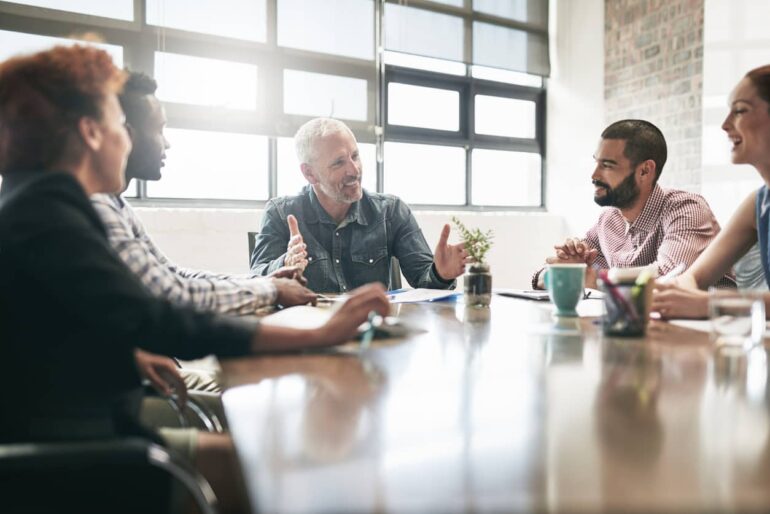 The first thing which enhances the accessibility of your business is to train your team as a whole. Don't bifurcate people based on their physical ability; consider them as a whole. Promote unity and equality in the team. Instead, help your team members be ready to assist the specially-abled employees when they take the lead. It helps in boosting their confidence and self-belief.
2. Changes In The Hiring Outlook And Process
It is imperative to understand that the hiring process and outlook must change for better accessibility. No one knows the world, and the criteria to hire disabled people should be designed on the resources and opportunities they have been subject to. Bombarding them with something you expect them to know is not the right approach. Be a little flexible and considerate. But be competitive enough to spot the right talent at the same time.
3. Be Open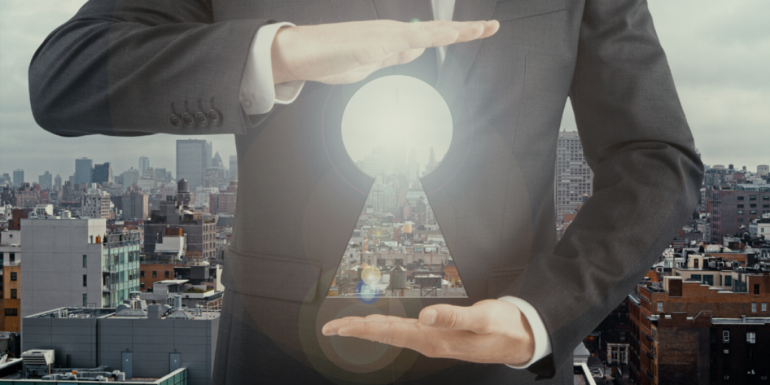 The key to a fulfilling and accessible work environment is to be open to all ideas and viewpoints. Your decision to consider a perspective should not be based on whom it comes from. Instead, it should be based on quality, practicality, and implication. Setting a base for welcoming all opinions will encourage everyone, especially the specially-abled employees, to move out of their comfort zone and enhance their skills. Also, once they understand that they are welcomed and supported, there will be a feeling of encouragement and belongingness.
4. Support Through Workplace Design
The workplace design holds the most importance when it comes to introducing or adding accessibility to a business. Building ramps and sideways, followed by washroom changes, are some of the significant ways to make an employee feel important and accepted. Such things highlight that all employees are equal for a business and are at that place because of their knowledge and skill. So, nothing is stopping them from becoming their best. It is helpful for disabled customers, too. They won't face any inconvenience in the presence of such facilities.
Ensuring compliance with the ADA bathroom partition requirements is another crucial aspect of creating an inclusive workplace. By installing accessible bathroom partitions from onepointpartitions.com, for example, businesses demonstrate their commitment to accommodating the needs of employees and customers with disabilities. This step not only fosters a sense of importance and acceptance for all employees but also ensures that disabled customers can access facilities without any inconvenience, promoting an environment where everyone can thrive based on their knowledge and skills.
5. Constant Discussions For Solutions
Business owners or managers can get in direct contact with disabled people no matter whether they are employees or customers, to discuss solutions or get their feedback, respectively. It is another way of paying equal importance to their ideology and making a business more accessible for disabled people.
Conclusion
Improvements in business accessibility toward disabled people are not a one-day story. Results come up after constant efforts and changes that help specially-abled people shine bright with their perseverance, commitment, and zeal to employ their best effort and passion. So, if you are a business owner looking to improve accessibility, NOW is the time for you to do it.