Your home has a secret ventilation system that is responsible for circulating the air. Have no idea what your ductwork is? It's not just you.
Homeowners prefer to avoid certain areas in their houses when there are air duct problems, such as chilly or hot spots. And whenever they do, they unknowingly reduce the number of square feet in their houses that are usable for living.
Air duct problems can leave tenants and homeowners alike in a constant state of despair due to inconsistent room temperatures, an excess of dust, and expensive utility costs.
How Do Air Ducts Work?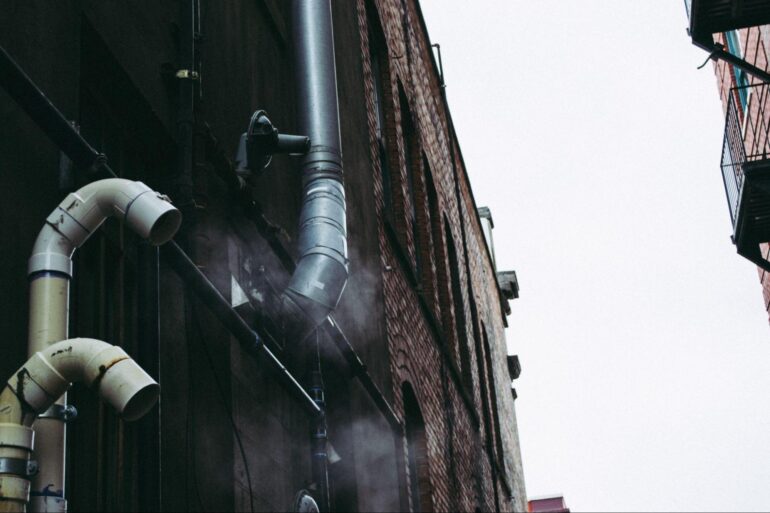 The pipes that deliver warm or cold air to warm, ventilate, and chill every single space in a house are known as air ducts, HVAC ducting, or AC ducts. The HVAC system, which is connected to air ducts, filters and warms or cools the air in your house before distributing it.
Your HVAC system's air ducts are an essential component that ensures your family's thermal comfort and high indoor air quality.
Various Air Duct Types
Metal Sheet Duct
Round, oval, or rectangular galvanized steel or aluminum air ducts are available. HVAC ductwork made of sheet metal is the most resilient and least prone to support mold. Metal air ducts almost never rust, especially those made of galvanized steel, which contains zinc.
Flex duct
In a nutshell, flex ducts are constructed from a spiral of steel wire that is wrapped in a polymer (a flexible plastic) and enclosed in insulation. This type of ducting is affordable, portable, and simple to install. In tight locations where more rigid ducting is ineffective, flexible ducts are a godsend.
Composite Board Duct
Two layers make up this sort of duct: consolidated, resin-bonded, inorganic fiberglass that is covered with foil to keep out air and moisture vapor. This air duct often costs the least, reduces noise, and comes with good insulation. The negative? The fiberglass surface's roughness prevents airflow.
A Driven Air Duct System's Airflow
Your air passes through a cycle in HVAC systems. The air is drawn in by the lack of pressure within the ducts and then passed through a filter. The purified air undergoes cooling or heating before being returned to the rooms in your home, where it remains until the cycle is repeated.
Back ducts
Contrary to common assumption, HVAC systems use air that comes from the structure itself. The HVAC system's furnace and air handler receives air into the living spaces through return ducts.
The term "grill" refers to return vents, which are often bigger than supply vents. To shield your HVAC system from contaminants, a filter is frequently placed either within a return duct or immediately at the return grill.
Delivery ducts
Warm or cold air is delivered to a space inside a house through supply ducts. Supply vents frequently feature registers, which are flow-controlling dampers. Two supplying registers may be put in bigger rooms to disperse the HVAC air equally. Supply registers are frequently located near doors and windows to help offset the absence of heat or cold.
Hot & Cool Spots Are Bad Ductwork Signs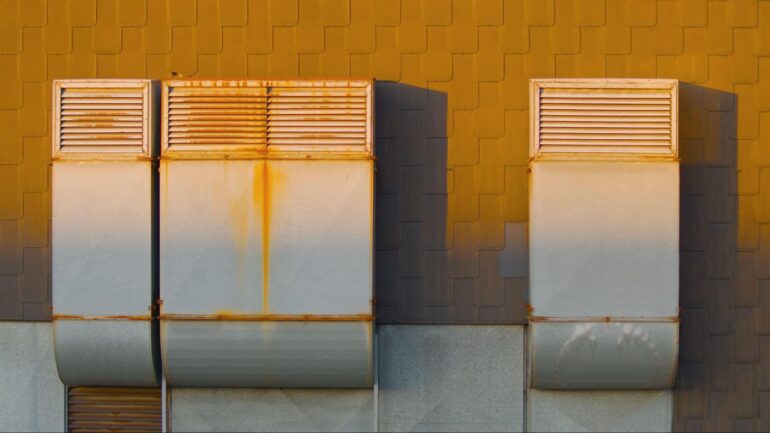 This is the most obvious indication that your air ducts need to be fixed. Maybe you've experienced it before. When you enter a room, it's excessively warm, or when you descend stairs, it's substantially colder—by a factor of 3 degrees.
Utilize a thermometer to see if this truly is the case. Call an HVAC professional or visit https://aircareonline.com/air-duct-cleaning/ to schedule a technician after you're confident of the difference. They will identify the root reason, develop a strategy, and implement that strategy.
No or Very Little Airflow From Supply Vent
Placing a piece of parchment in front of a supply aperture is a simple technique to verify this. If the material does not flex like it is in limbo, ventilation is being obstructed. If you're lucky, your register's damper is already closed and only has to be opened. You might need to contact an HVAC specialist if that doesn't work.
Increased utility costs
Your ducts' air volume may be evaporating by up to 30%. Your utility cost will be affected if heated or conditioned air escapes through inadequately insulated air ducts.
Additionally, if air is leaking from your ducts, your blower fan may have to work harder to attempt and cool or heat your home to the appropriate temperature. This might lead to the fan overworking itself and eventually failing. What's frightening is that you probably won't notice.
A utility use report may ultimately show that you are consuming significantly more power than other homes in the area that are comparable to yours.
Loud Sound
Surely the HVAC system makes noise when it is operating, right? Yes, it does, but you shouldn't be very bothered by the noise. It's likely that your air ducts are loose, disconnected, or broken if you detect loud rattling or whistling. Avoid ignoring it or it will get worse.
Low level of indoor ozone
There are two clear indications that your condition of air is poor. First off, your home's dust buildup might rival that of a dated library. In addition, everyone is sneezing. You see, holes or broken connections in your ductwork (https://codes.iccsafe.org/content/IMC2021P1/chapter-6-duct-systems) can allow dust or pollen to enter your house.
Design issues with HVAC ducts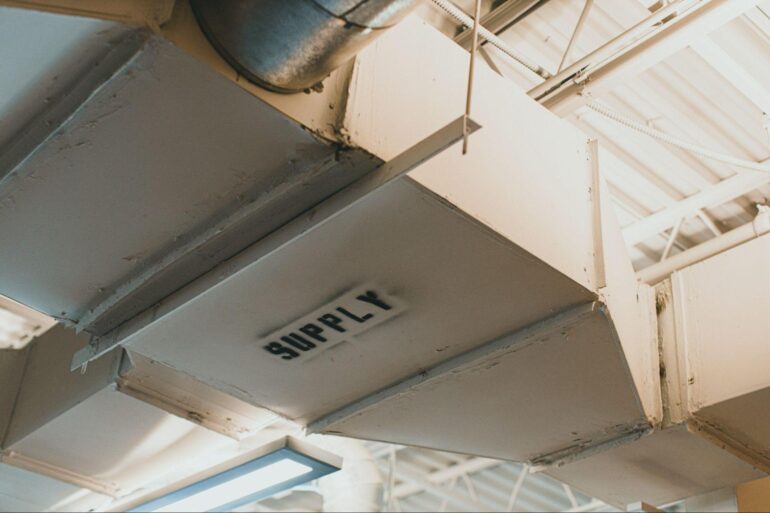 There are 4 standard air duct layouts. The plenum or just radial duct is the first. With radial systems, the air conditioner and its return grill are located in the middle of the house, and the supply ducts wrap around the vestibule like a spider's legs.
The decreasing extended plenum system is the second. As the name suggests, the plenum gets smaller as it crosses, with air ducts emerging from both sides.
The expanded plenum system is the third option. This time, when it expands across, the plenum, which distributes or removes air within the HVAC unit, fails to become smaller.
The last system is the outside loop system, which is radial in design, has fewer spider legs, and revolves a supply duct around the structure.