If you have come across the word webdiscover and are wondering what it might be, this article is for you. Apart from understanding what it is and what it does, we will be figuring out how to get rid of the same. Read on to find out!
What is Webdiscover?
This is a browser that is extremely similar to Google Chrome in appearance and usage but it enables an array of features. These include VPN, weather forecasts, music streaming, media play and a lot more. A user is allowed to surf the net directly from the comforts of their own desktop. This application is based on Google Chrome itself. Therefore, to a user, the experience of using the browser is the same. This can be credited to the fact that the user interface of the two applications is highly similar.
Why must we remove Webdiscover?
After reading the definition above, you may feel as though webdiscover may actually be useful. However, there are several risks associated with using webdiscover. Webdiscover is known to be famous adware. In addition, it is also categorized as a Potentially Unwanted Program or PUP. Webdiscover sits in the device of the user and tracks their activity on the Internet. Moreover, it displays multiple ads and is also responsible for several redirects from websites.
How did Webdiscover come into my laptop?
If you haven't voluntarily downloaded Webdiscover from its official website, there are high chances that this application has been bundled as a third-party application with some software that you wanted to install. Often when we are proceeding with the installation process, we just skip a few steps and this allows several third-party applications to be downloaded automatically. If you open the Custom or Advanced settings of the installation process, you would notice that there are multiple bogus applications present. It is hence highly recommended that you opt for the custom or advanced settings and only choose those applications that you require to use.
How to Remove Webdiscover from your device?
Any of the following methods may be adopted in order to remove webdiscover from your device. Methods for different models of Windows and Apple would be discussed.
1) Using Control Panel
Reaching Control Panel is different for each model of Windows and for Apple. So, let us begin with that.
1. 1)For Windows 10
To access the Control Panel, click on the Windows logo located on the left-hand bottom corner of your device. Then, type "Control Panel" in the search bar that comes up. Click on it, and when the window appears, select 'Uninstall a program'.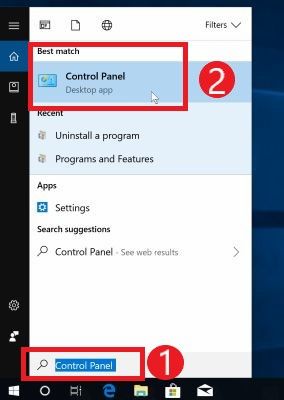 2)For Windows 8
To open the Control Panel in a Windows 8 device, you must first right-click on the Windows logo present on the left-hand bottom corner of the device. From the list that appears soon after, you must click on 'Programs and Features'. This directs you to a list of all the installed programs.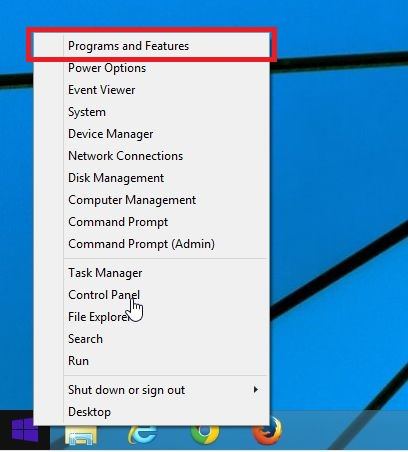 3)For Windows 7
Click on the colourful windows icon located on the bottom left corner of your screen. Then, select Control Panel and click on 'Uninstall a program'.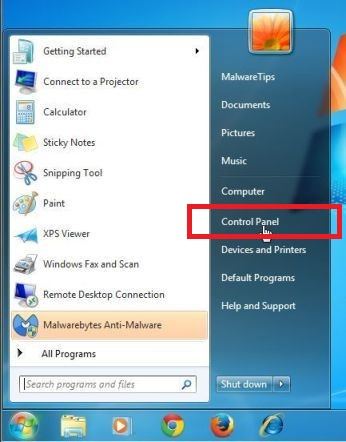 4)For Apple Users
Go to Finder and then select 'Applications'.
2. Delete the malicious program
Now that we have opened up the list of all the applications present on the device, it is time to remove it from the same. To do this, you must scroll through the list and locate the 'WebDiscover Program'. Then, you may click on it and this causes it to highlight it. Click on Uninstall which is an option that would be available on the toolbar.
For Apple users, the procedure isn't the same. Instead, you simply have to drag the Application from the Applications folder and then move it to trash. Once you do this, right click on Trash and select the 'Empty trash' option.
To complete the process, you must simply follow the on-screen prompts and you would get rid of this adware.
2) Removal of Unwanted Add-Ons from Web Browsers
In order to efficiently disable this malicious program, it is supremely important that you remove all the unwanted add ons from the web browsers that you use often. These may include Google Chrome, Mozilla Firefox, Internet Explorer, Microsoft Edge or Safari. Here's how to go about that!
1)Google Chrome
To do this:
1)Open Google Chrome.
2)Click on the three dots present on the top right-hand corner.
3)Click on Tools.
4)Select Extensions.
5)Go through the list and select all those extensions that look suspicious.
6)Then, click the trash can icon.
2) Mozilla Firefox
To do this:
1)Open Mozilla Firefox.
2)Click on the menu symbolised by the three lines.
3)Select 'Add-ons'.
4)Then, click on Extensions.
5)Remove all those add-ons that look suspicious to you.
3)Internet Explorer
To do this:
1)Open Internet Explorer.
2)Click on the Gear icon which would be present on the top right corner of the website.
3)Then, you must select Manage Add-Ons.
4)You may then search the list and find any suspicious add-ons. Select these entries.
5)Remove the selected entries.
4)Microsoft Edge
To do this:
1)Open Microsoft Edge
2)Click on menu which is symbolised by the three horizontal dots.
3)Select Extensions
4)Then, you must search for any suspicious add-ons.
5)Right click on those entries and click on Uninstall.
5)Safari
To do this:
1)Open Safari
2)Click on the Safari menu.
3)Select Preferences.
4)Click on Extensions.
5)Just like for the other browsers, you must now locate any suspicious add-ons and then remove it by selecting them and clicking on Uninstall.
Your computer should now finally be protected from this adware. If these don't work out, you may use third-party applications like Malwarebytes or HitmanPro or Zemana AntiMalware Free. Doing this ensures that Webdiscover is away from your device.