Flame treating might sound like something out of a science fiction novel, but it's a fascinating and pivotal process that has revolutionized industries worldwide. In this blog post, we'll embark on a journey to explore the realm of flame treating, from its historical roots to its cutting-edge applications and future potential.
Introduction to Flame Treating: Techniques and Significance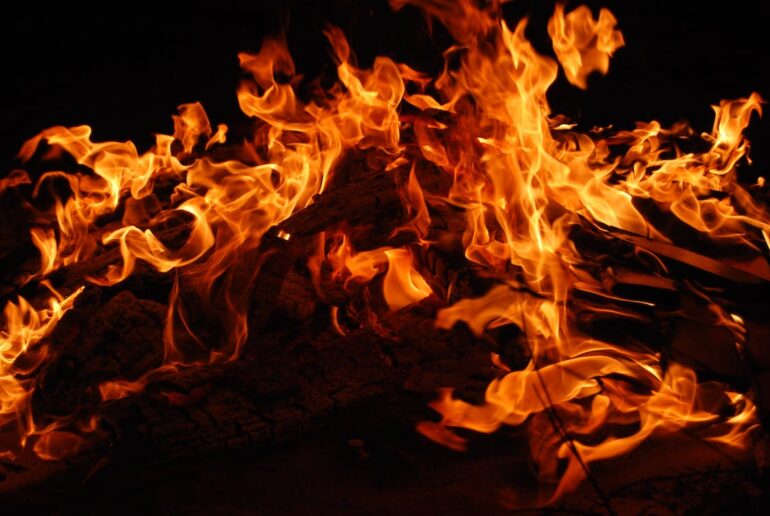 At its core, flame treating involves exposing a material's surface to an intense flame for a short period. This seemingly simple process, however, holds immense significance. It alters the surface properties of materials, enhancing adhesion and promoting coating durability.
From improving the bonding capabilities of plastics to increasing the printability of packaging materials, flame treatment opens doors to a myriad of possibilities.
Historical Context: Evolution of Flame Treating Methods
The historical context unveils a fascinating evolution. From ancient civilizations harnessing fire's power for surface modifications to the systematic approaches of the 20th century, the journey is compelling. As technology advanced, so did these methods, embracing precision and understanding.
Traditional practices merged with scientific insights, shaping a sophisticated discipline.
Today, we stand at the intersection of tradition and innovation, drawing upon ancient wisdom while embracing modern techniques. This historical continuum reflects humanity's timeless quest to enhance material performance, demonstrating how an age-old concept has metamorphosed into a cornerstone of industrial innovation.
Physics of Flame Treating: Surface Activation and Modification
Delving into flame treating reveals a captivating interplay of physics. When materials meet intense flames, molecular bonds break, birthing active sites on the surface. This molecular rearrangement triggers a metamorphosis, enhancing material properties.
These activated surfaces become receptive canvases for adhesives or coatings, forming robust bonds. It's a dance of energy and chemistry, where controlled chaos unlocks a world of possibilities.
This transformation at the molecular level is the essence, bridging the gap between raw materials and their newfound potential for adhesion and performance.
Types of Flames: Comparing Oxy-fuel, Plasma, and Corona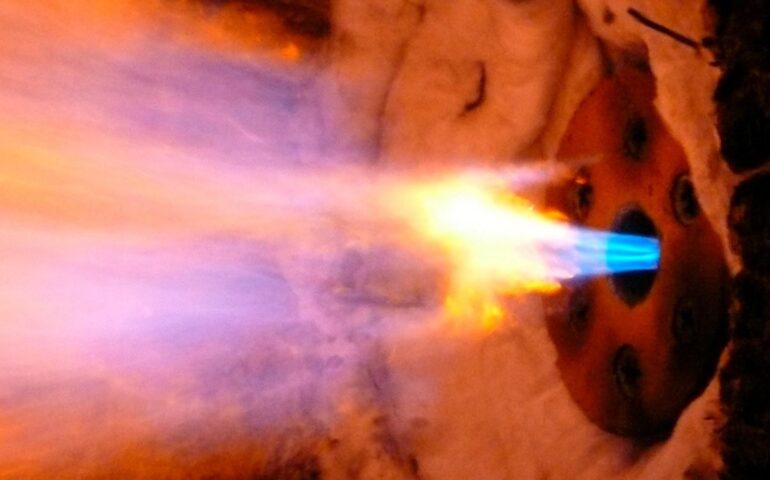 When it comes to flame treatment, the diversity of fires itself is intriguing. Oxy-fuel flames, stemming from a mixture of oxygen and fuel gas, deliver dependable surface activation. On the other hand, plasma flames, with their ionized gas composition, offer a more energetic approach, ideal for complex materials.
Then, there are the enigmatic corona discharge fires, with their electrical nature, finding their niche in electronics.
Each type presents a palette of benefits, tailored to specific material needs. The choice becomes a symphony of science and strategy, harmonizing characteristics with material properties to orchestrate impeccable surface modifications.
Material Selection: Matching Substrates to Flame Techniques
Selecting the perfect technique is akin to a delicate symphony of material properties and characteristics. Different materials harmonize uniquely with specific fires. Polyolefins find affinity with oxy-fuel flames due to their low surface energy, while plasma treatment shines with composites and polymers.
This selection process is a fusion of science and art, where understanding material behaviors guides the choice, resulting in a refined performance orchestra. Just as a conductor molds an ensemble, material selection, and perfect technique blend to compose enhanced adhesion, durability, and transformative material interactions.
Industrial Applications: Flame's Role in Adhesion and Coating
The real magic unfolds in industries spanning automotive, packaging, electronics, and beyond. In automotive manufacturing, it ensures secure bonding between rubber components and metal surfaces, thanks to innovations like those offered by Flynn Burner Corporation.
The packaging world benefits from improved printability, as flame-treated surfaces allow inks to adhere more effectively. Fire treatment even finds its way into electronics, where the expertise of companies like Flynn Burner Corporation enhances the adhesion of delicate circuitry.
Across these sectors, the transformative influence, coupled with cutting-edge technology, drives progress and reliability.
Advantages: Energy Efficiency and Environmental Considerations
Beyond its technical marvels, flame treating holds environmental advantages. Unlike some other surface modification methods, heat control is relatively energy-efficient. It avoids the use of solvents or chemicals, reducing harmful emissions. As industries strive for sustainability, fire therapy emerges as a greener alternative.
Process Challenges: Managing Uniformity and Safety Measures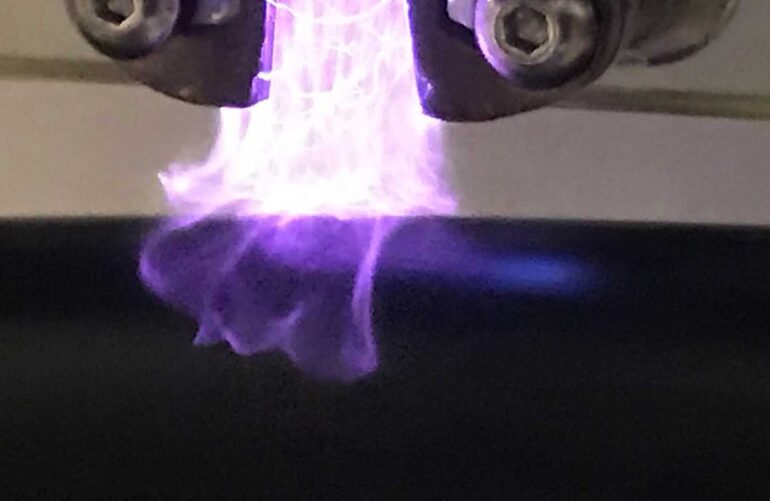 While it offers remarkable surface enhancements, it's not without challenges. Achieving uniform treatment across extensive surfaces demands meticulous control. Variability in material properties and distribution can disrupt consistency.
Additionally, safety is paramount due to the inherent risks of open fires. Adhering to stringent safety measures ensures both worker well-being and process reliability. Navigating these challenges requires a blend of precision engineering and vigilance, creating a balanced interplay between process optimization and safety protocols.
Addressing uniformity and safety concerns guarantees that the benefits are harnessed effectively, yielding consistent and secure material modifications.
Innovations: Emerging Technologies and Flame Treating Automation
In the realm of flame treatment, innovation is a relentless force. Emerging technologies, like sophisticated automation systems, are reshaping the landscape. These advancements are turning manual operations into precision-driven marvels.
Automated systems offer consistency that human hands alone cannot achieve. They enable real-time adjustments, adapt to varying material characteristics, and optimize treatment parameters. As industries strive for efficiency and quality, these innovations elevate them to new heights, unlocking the full potential of this transformative process.
Future Prospects: Flame Treatment's Potential in Advancing Industries
Peering into the future, its potential gleams brightly across industries. Beyond its current applications, it holds promise in nanotechnology, medical devices, and more. As technology intertwines with this age-old practice, new avenues of innovation unfold.
Adaptability and transformative capabilities position it as a key player in advancing materials science and manufacturing. Its journey is far from over, and its role in shaping the industrial landscape of tomorrow is both exciting and full of potential.
Conclusion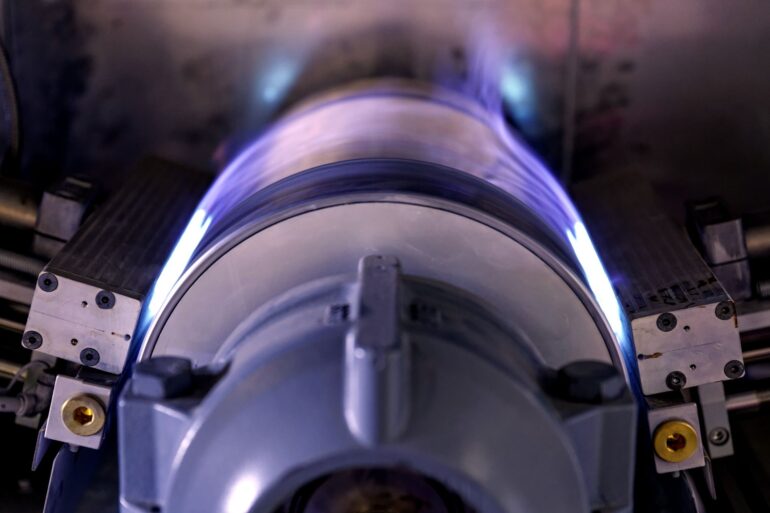 In conclusion, flame treating is more than just a fleeting process – it's an intricate dance of science, technology, and innovation. Its roots in history and its blossoming into modern applications showcase its enduring relevance.
As we navigate the realms of materials and their surface modifications, it stands as a beacon of how harnessing the power of fire can shape the future of industries. So, let's embrace the fires and explore the boundless possibilities they bring.