Windows 8/10, along with a completely user-friendly interface and a plethora in the advancement of features, brought with it a slew of network and connectivity issues, one of them being "Default gateway is not available". Users who suffered from this problem would either have their internet connection dropped every now and then (only to be fixed following a reset of their wireless router) or have zero access to the Internet at all. A Limited or no connectivity status symbol on the network icon in their system tray denoted the connectivity status.
There are many causes of this error. It may be caused due to obsolete or outdated drivers. Corrupted drivers may also cause default gateway is not available error. Sometimes is also happens due to modem misconfiguration.
Before trying our methods to fix the error, it is recommended that you do a complete power cycle of your router. For this, turn off your router, and then the modem if the router is hooked up to ISP's modem (both off) for 5 minutes. Then turn them back on. If the results are same then go ahead with the solutions given below.
How to Fix "Default Gateway is Not Available" Error
Fortunately, the described error is fixable in almost all cases so don't worry! We have got the solutions ready for you!
We have listed 8 solutions to fix Default Gateway is not available error in Windows 10, 8 and 7.
Solution 1 – Install a new Ethernet driver
Ensure that you have the latest Ethernet driver installed if you're getting this hitch on Windows 10. For installing it, just visit your motherboard manufacturer's website and go locate the latest Ethernet driver for your device. After downloading it, install and the problems with gateway should be fixed.
Keep in mind that downloading drivers manually is a risky decision. It can be disastrous for your system by manually downloading the wrong driver versions. Thus, it is recommended to use TweakBit's  Driver Updater as it is 100% safe and tested by us to automatically download all the outdated drivers on your PC.
Solution 2 – Change the channel of your wireless router
Sometimes the cause of issues with gateway can be the wireless channel and dual-band wireless adapters. For rectification of this issue, you need to access your wireless router and change the channel from automatic to a certain value. It has been stated that setting the channel to 6 fixed the problem for them, but be sure to try different channels as well. For a comprehensive instruction on how to change the wireless channel, it is advisable to check your wireless router manual.
Apart from changing the channel, some users are also advised to modify the encryption method. Users reported that using WPA-WPA2 encryption method fixed the issue for them, so you can try using it. If that doesn't work, try switching to different encryption methods. Ensure that some encryption methods are outdated and that they don't provide the necessary protection.
Solution 3 – Change Power Management settings for your network adapter
It has been stated by some users that you can rectify the issue by changing the Power Management settings of your network adapter. For that you just need to follow these simple steps:
1. Press Windows Key + X to open Power User Menu. Then select Device Manager from the list.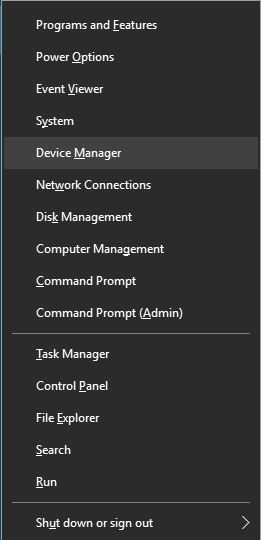 2. Seach for your network adapter and then double-click it.
3. Once the Properties window opens, go to Power Management tab. Then uncheck Allow the computer to turn off this device to save power. Click OK to save changes.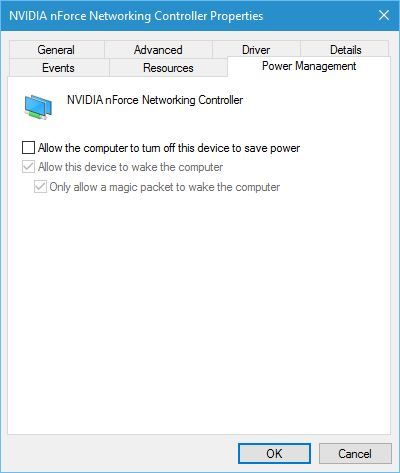 Solution 4 – Change the power saving mode of your wireless adapter
Some users claim that you can fix The default gateway is not available error on Windows 10 by changing your power options. To do that follow these steps:
1. Press Windows Key + S and enter power options. Select Power Options from the menu.
2. When you notice Power Options window opening up, search for your current plan and click Change plan settings.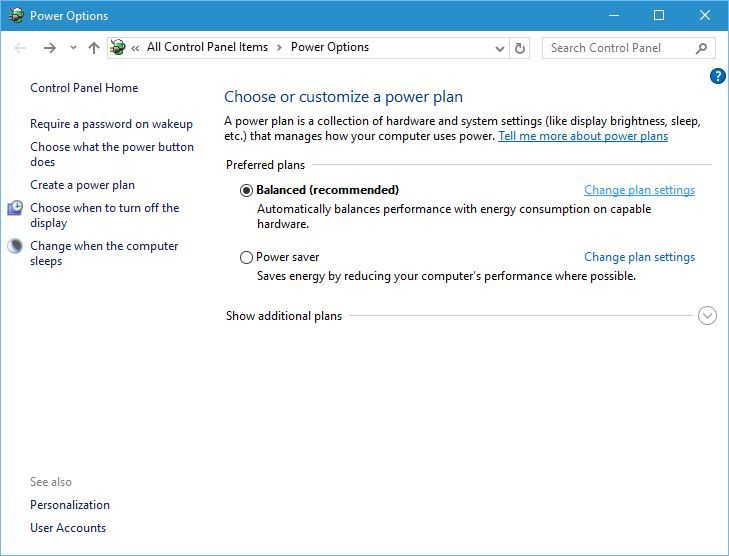 3. Click on Change advanced power settings.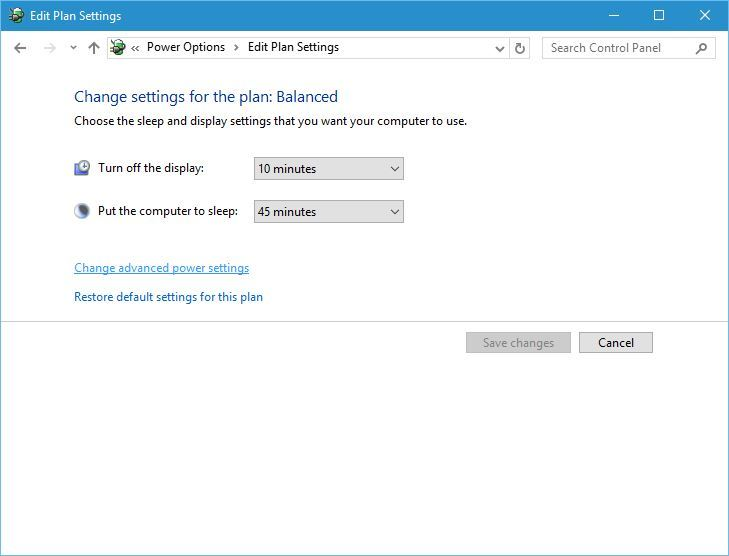 4. Search for Wireless Adapter Settings. Now you are required to set it to Maximum Performance.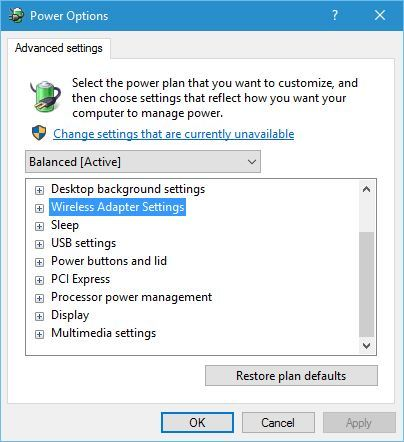 5. Click Apply and OK to save changes.
Solution 5 – Change the frequency of your wireless router
5GHz frequency is supported by newer routers, but your current adapter might not work with this frequency so you'll need to change it to 2.4GHz. It has been reported that after changing the wireless frequency from 5GHz to 2.4GHz the gateway problems has been resolved. For comprehensive instructions on how to change the wireless frequency of your router, check its manual.
Solution 6 – Change the wireless mode to 802.11g
You can rectify the hitch with default gateway by setting the wireless mode from 802.11g/b to 802.11g. To do that, follow these steps:
Open Network Connections window. For that press Windows Key + X and choose Network Connections from the menu.

Locate your wireless network adapter and right click it. Choose Properties from the menu.

Click the Configure button.

Go to Advanced tab and there you will choose Wireless mode. From the drop-down menu, select 802.11g.
Save changes. Then check if the problem is resolved.
Solution 7 – Use netshell reset command
It has been reported by many users that you can fix the error by resetting TCP/IP. To do that, follow these steps:
Start Command Prompt as administrator. You can do that by pressing Windows Key + X . Then choose Command Prompt (Admin) from the menu.

When Command Prompt starts, you need to enter netsh int ip reset. Then press Enter.

After the process is completed close Command Prompt and restart your PC.
Solution 8 – Uninstall McAfee
Antivirus programs can sometimes cause interference with your network configuration. Some users have reported that McAfee antivirus can cause these types of problems. To fix this issue, it's recommended to remove McAfee from your PC and check if that solves the problem.
Sometimes the removal tool of the antivirus may not prove to be effective in removal of registry entries or leftover files, and this is why it's usually better to use a third-party uninstaller such as Ashampoo Uninstaller or Iobit Advanced Uninstaller.
After you have removed your antivirus, your computer will be protected by Windows Defender, but you can also choose a different antivirus software from this list. Best antiviruses recommended are Bitdefender, BullGuard, and Panda, so you can safeguard your system.
So that's all for this article. We believe that you can now easily fix if the default gateway is not available. If you have any query or confusion in any part of this article. You can directly ask us in the comments section below. We will be more than happy to assist you there.