Well, I know you are frustrated by DPC WatchDog Violation error but believe me, after following the methods given in this article, you can easily fix DPC_Watchdog_Violation from your Windows 10, 8, 7.
Albeit, the most annoying kinds of errors, in my opinion, are the Blue Screen of Death (BSoD) errors. BSoD errors appear with a nagging blue screen with the error message written at the bottom. These errors cause the computer to restart and lose all the unsaved data and work. In this post, I will explain a common BSoD error, DPC WATCHDOG VIOLATION error.
Also, I will present the top 5 methods to fix DPC_WATCHDOG_VIOLATION error easily.
What is DPC_WATCHDOG_VIOLATION Error
Firstly, the DPC_WATCHDOG_VIOLATION is a Blue Screen of Death error.
It comes with a bug check value of 0x00000133. DPC is an abbreviated form of Deferred Procedure Call. While Watchdog stands for the Bug Checker. Bug checker usually monitors or track your Windows programs and your PC performance. When this Error occurs, you will see the Violation message, your PC Watchdog (Bug checker) is overwhelmed.
The most probable reason is that DPC is running for a very long time, or your system is stuck at an interrupt request level (IRQL) of DISPATCH_LEVEL or above.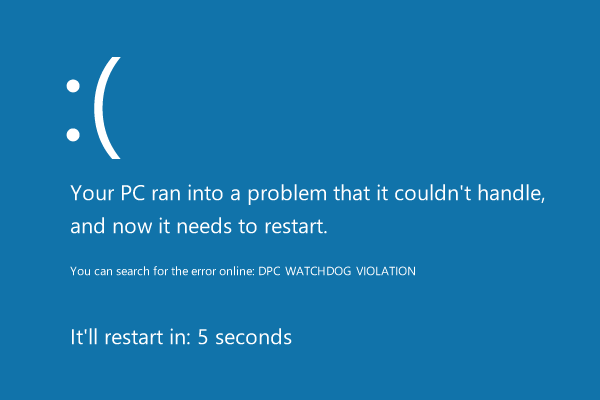 This error appears with the Blue Screen of Death with the message "Your PC ran into a problem and needs to restart." Below this, a timer is present for the computer restart and also an error text reading DPC_WATCHDOG_VIOLATION.
Causes
Unfortunately, there are several causes for this error. However, based on these causes, there are several solutions also available to resolve this issue. Here are the most common reasons for the occurrence of DPC WATCHDOG VIOLATION error:
Unsupported SSD firmware
Hardware incompatibility problems
Aged SSD driver model
System files are damaged
Outdated or corrupted drivers
There are some other causes too. Though we don't have to learn about them as this isn't a computer science class. We can just hop to the methods to fix this error and get rid of this trouble.
5 Methods to Fix DPC WATCHDOG VIOLATION Error
Out of all the solutions, I'm presenting the top 5 methods that have proven to be the most working and accurate. These methods are very simple and effective. Just follow the step-wise guide present with each method properly. You can try these methods one by one until you find the one working for you.
1. Ensure Hardware and Software compatibility
Checking for the hardware and software compatibility is the first thing you should do in order to fix this error.
For Hardware compatibility:
Step-1: If some external devices are plugged or installed on your PC, like external hard drive or a USB flash drive, disconnect them all.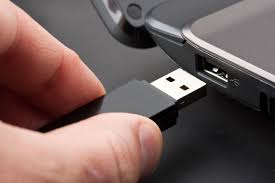 Note: Leave your mouse and keyboard connected.
Step-2: Restart your computer.
Step-3: If the error has vanished, plug your external devices back one by one and restart your PC after connecting each device. If after connecting a certain device, the error appears again, you have found your culprit.
Step-4: Now update drivers for this device. If the problem still persists even if the drivers are updated, replace this device.
For Software compatibility
Step-1: Uninstall the softwares or programs that you have installed recently.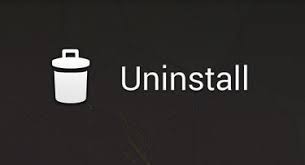 Step-2: Restart your computer.
Step-3: If the problem still persists, try performing a System Restore.
2. Update SATA AHCI controller driver
This is the most accurate solution for this problem. A lot of users have successfully solved watchdog DPC Violation error by using this method. You can Follow the steps to do same;
Step-1: Press the Windows + X key simultaneously to open the Power user menu. From this menu, click on Device Manager.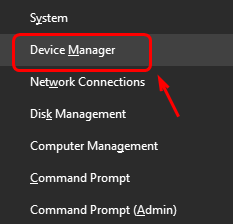 Step-2: Now find and expand IDE ATA/ATAPI Controllers.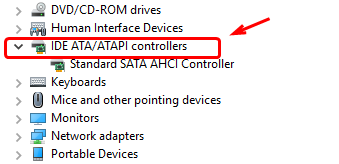 Step-3: Next right-click SATA AHCI controller and then click Properties.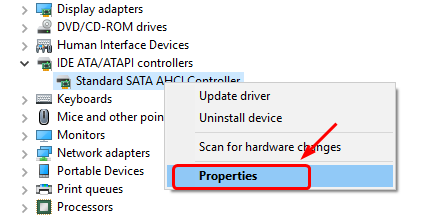 Step-4: Switch to the Driver tab, and click on Driver Details to verify that you have selected the correct controller.
Make sure that iaStorA.sys is listed as a driver.  Then click on OK to exit.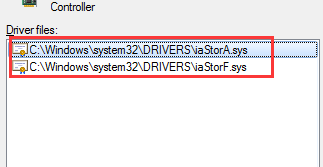 Step-5: Now switch to Driver tab and then click on Update Driver….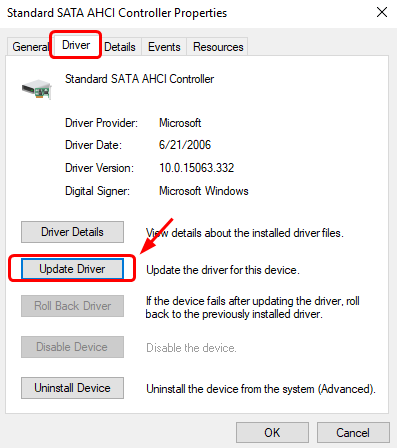 Step-6: Next click on Browse my computer for driver software.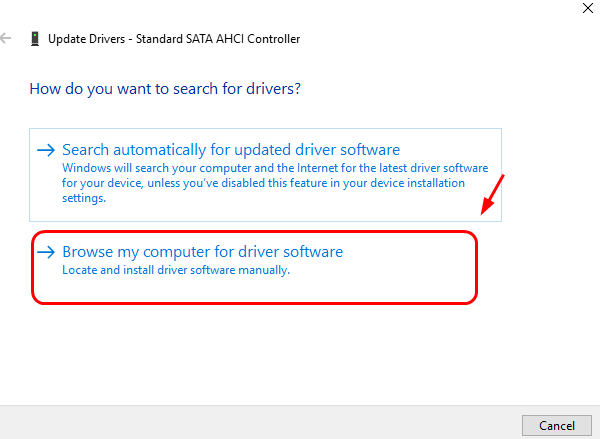 Step-7: Then click on Let me pick from a list of device drivers on my computer.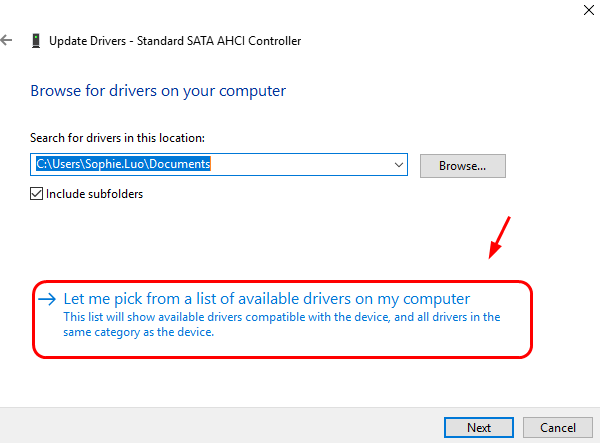 Step-8: Afterwards, click Standard SATA AHCI Controller, and then click Next. Finish the rest of the procedure by following the instructions appearing on your screen.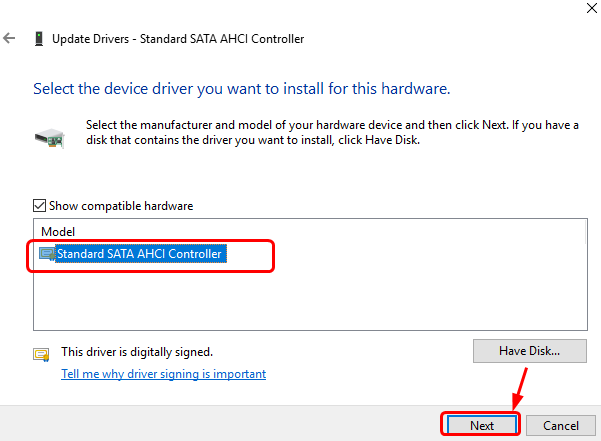 Step-9: Finally, Restart your computer after the procedure is completed.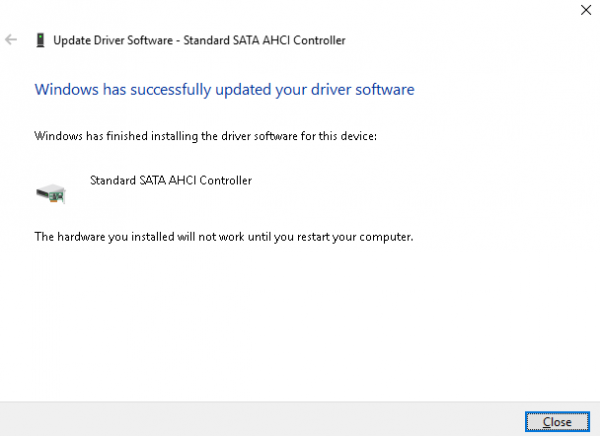 3. Use CHKDSK Command
Performing disk check is a good way to fix this error. Follow these steps in order to do so:
Step-1: Go the Search bar from the Start menu and type cmd. From the list of results, right-click on Command Prompt and select Run as administrator.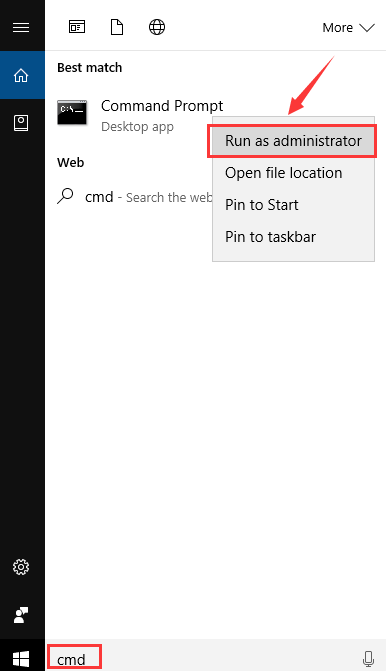 Step-2: When the system prompts to ask for permission, click on Yes to grant it.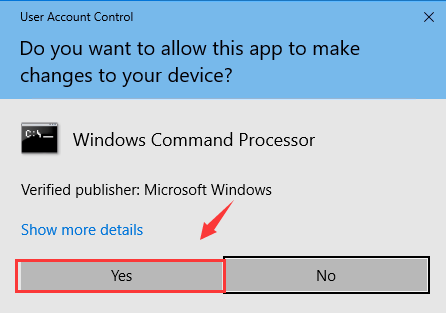 Step-3: In the Command Prompt window, type chkdsk /f /r and hit Enter.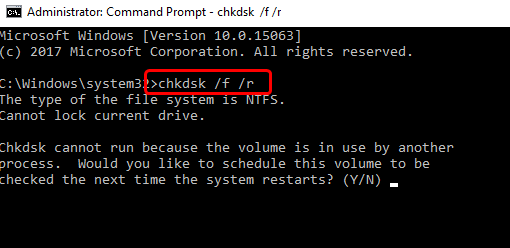 Step-4: Next press Y key on the keyboard.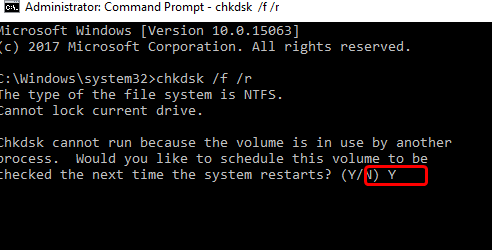 Step-5: Reboot your system and let the Disk Check process finish.
4. Update Drivers using Driver Easy
Driver Easy is a good option to update the outdated driver and repair the corrupted ones. Follow these steps:
Step-1: Download and install Driver Easy software on your computer.
Step-2: Launch Driver Easy and click on the Scan Now button. It will then scan your PC for all the problematic drivers.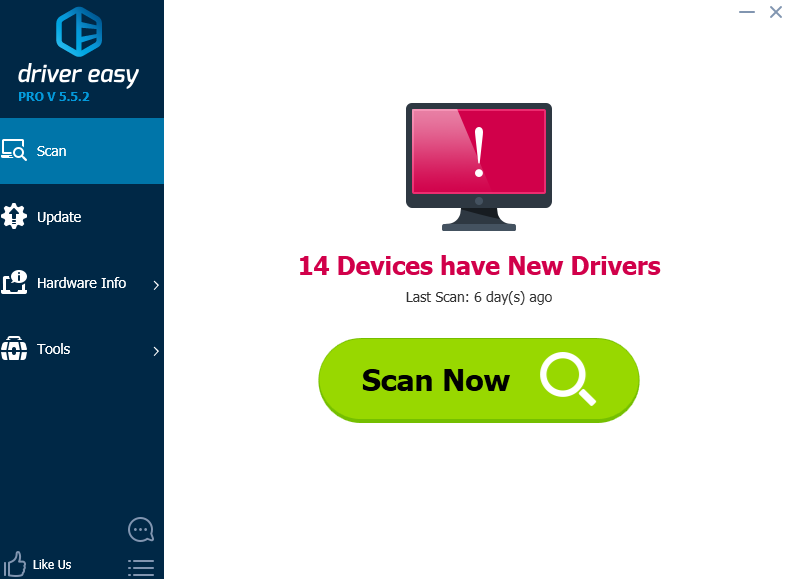 Step-3: Now click the Update button present next to all the flagged drivers.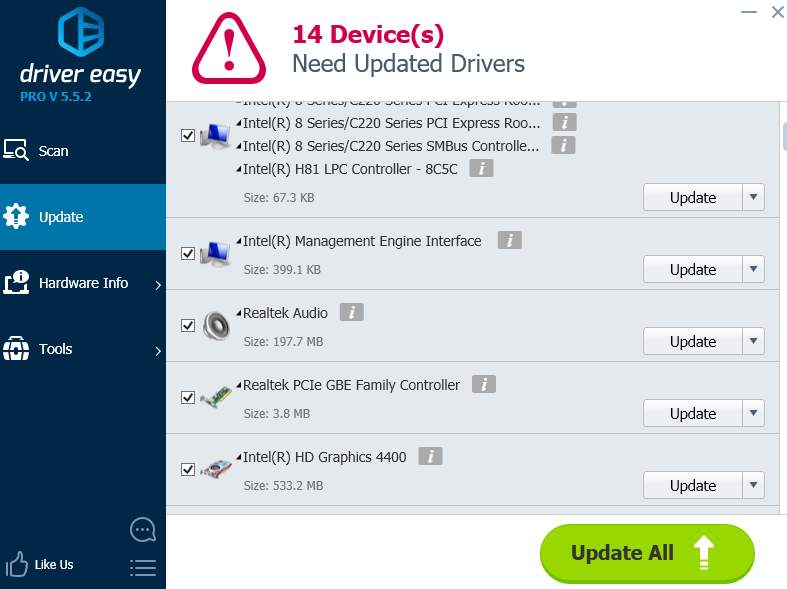 Step-4: Restart your computer after you have repaired all the problems.
5. Turn OFF Fast Startup
Turning OFF Fast Startup proved to be effective to fix DPC WatchDog error for a lot of Windows 10 and Windows 8 users. You should try it too by following these steps:
Step-1: Press the Windows + R key simultaneously to trigger the Run dialog box. Type control panel in it and hit Enter.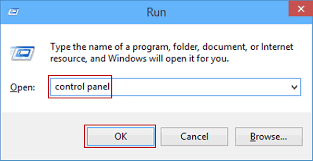 Step-2: In the Control Panel, click on Choose what the power button does present in the left side bar.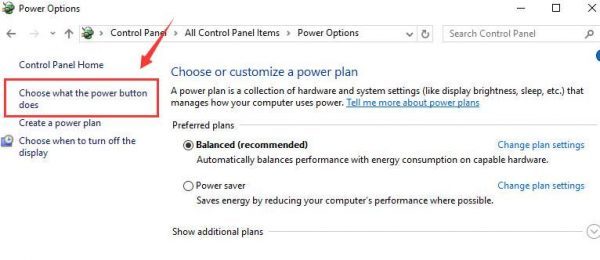 Step-3: Now click on Change settings that are currently unavailable.

Step-4: Next scroll down to find Turn on fast startup, and then un-check the box next to it.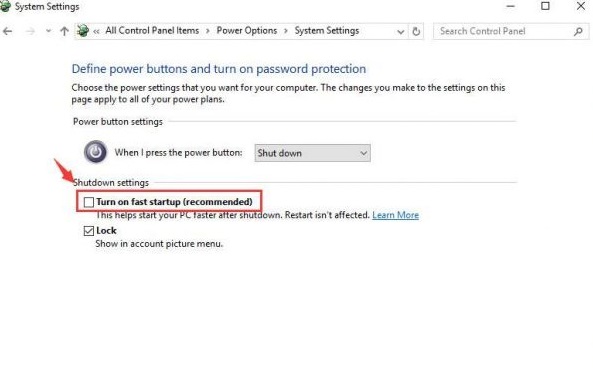 Step-5: Click on Save changes and then exit the window.

Step-6: Restart your computer.
This should fix dpc watchdog violation error permanently.
Conclusion
Well, no doubt DPC WATCHDOG VIOLATION is a very frustrating BSOD error but Fortunately, there are several solutions to fix it. We have mentioned the best 5 methods to fix DPC_WATCHDOG_VIOLATION error. For any queries, doubts or suggestions, do visit the Comments section.