UNEXPECTED_KERNEL_MODE_TRAP (error code 0x0000007F) is a BSOD or STOP error appearing on Windows 10 and 8. The nerve-racking BSOD errors on Windows have become a customary part of it. BSOD errors are called Blue Screen Of Death, freezes your PC for a while and ultimately crashing into a blue screen with where dumping or info collection process goes on.
These annoying BSOD errors occur with one error code or the other at an unpredictable time.
One of those errors is UNEXPECTED KERNEL MODE TRAP (error code 0x0000007F) pertaining to which a lot of users complained about. So here we are to fix this issue so you get yourself going without any interruption.
What is "0x0000007F" error
Windows 10 error message "UNEXPECTED KERNEL MODE TRAP" is a bug test implying to the fact that the CPU just triggered a trap and the kernel was unable to catch it.
The 0x0000007F BSOD error typically occurs after the occurrence of changes in the system, like updating your Windows to Windows 10 Creators Update or Windows 10 Fall Creators update.
Causes of 0x0000007F UNEXPECTED_KERNEL_MODE_TRAP Error
There might be Software and hardware complications leading to cause this issue to appear.
Hardware failure
Incompatible Drivers
Components covered in Dust
Updating Windows
Faulty RAM module
6 ways to fix UNEXPECTED_KERNEL_MODE_TRAP (error code 0x0000007F)
Here are some best tips on how to fix the problem and causes causing 0x0000007F STOP error in Windows 10.
1. Disable your security
First of all, use your antivirus to detect viruses and malware and repair the files that might be causing the error. But the third-party anti-virus and firewall might interfere with some windows features and settings.
Keeping more than one anti-virus softwares creates conflicting troubles too. Try disabling your Anti-Virus and firewall and then check if the Blue screen with error 0x0000007F appears. If yes, uninstalling your anti-virus would be the next best bet.
Hope removing the anti-virus and firewall protection helped you out eradicating the issue. If not, follow the next steps.
2. Update Windows to fix Stop Code 0x0000007F Error
Updating Windows can fix a lot of bugs and anomalies going in your PC. The UNEXPECTED_KERNEL_MODE_TRAP is one of them which can be fixed just by updating your PC with latest Windows. In order to update, follow the sequence below:
Press Windows+I keys to open Settings.
Find Update and Security option in the Settings pane & click on it.
Tap on Check for Updates.
Windows will automatically check and install the updates in background.
This solution worked for many users and I hope it worked pretty well for you too.
3. Automatically Update your Drivers
Drivers are essential for taking out a proper interface and communication between hardware and software of your system. Faulty or outdated drivers causes the system to crash and throw a blue screen. This is observed and portrayed by many Windows users. Thu to automatically update your drivers:
Press Windows Key & Start typing "Contr0l Panel" and open it.
Navigate to Hardware and Sounds>View Devices and Printers.
Find your PC name and Right-Click on it to select Device Installation and Settings.
Click on the Yes (recommended) radio button to have Windows automatically download the drivers and install them.
Finally, Click on Save Changes.
This might resolve your issue in no time.
4. Check Disk
Many users' report claims that the error might be the mere effect of a corrupted hard disk. In order to check for the corruptions inside the hard drive you just need to run a few commands as follows to fix the error:
Press Windows+X Key & find Command Prompt (Admin)/Windows Power Shell (Admin) and tap to Open it.

pop up for windows power shell

In Blue/Black console Window, Type in "chkdsk /r c:" and Hit Enter. You can check the same for other drives by replacing the letter "c" with drive indexes assigned with other letters.
Here, you will get a query to schedule disk checking the next time you restart your PC. Type Y and press Enter.
On the next Restart, the Disk Checking would start automatically.
This would finally end all your issues related to BSOD error UNEXPECTED KERNEL MODE TRAP ( 0x0000007F) by troubleshooting and repairing the drive-oriented issues.
5. Check RAM to fix Kernal Mode Trap issue in Windows 10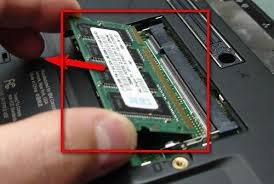 According to some users, one of the main hardware reason causing the Blue Screen Of Death to appear and throw the 0x0000007F stop code problem is faulty RAM module. Try disconnecting and then reconnecting the RAM back again to check if the issue is gone. If it still remains the same try replacing your RAM with a clean and fresh one and then see if the problem persists.
6. Clean Dusty internal Components
This is one of the topmost reason due to which this error is said to occur. But we kept it for last resort as it involves unscrewing your PC/Laptop, cleaning internal circuitry and screwing it back again which is quite an expert's job. Be very careful to perform this job by yourself. Make sure you don't damage your PC's internal circuitry while cleaning it.
First of all, disconnect all external peripheral devices such as USB or 3.5mm jack.
Turn off your PC.
Unscrew it safely by watching the youtube tutorial on how to breakdown your PC/Laptop with model name and number.
Take a small soft brush and start cleaning CPU fan, PCI components and slots, memory modules, etc.
Consequently, reassemble your PC back as it is.
This would not only keep the UNEXPECTED KERNEL MODE TRAP ( 0x0000007F) Blue Screen error away but resolve other issues like overheating, slow boot time and responses, etc by ensuring proper temperature and proper facilitation of internal circuitry and devices.
The Last Lines
In Conclusion, If you find any trouble following any of the above methods just ping us in the comment section and we will revert you ASAP.
If you still not able to rectify the issues, try resetting or re-installing a fresh copy of Windows and that will do the justice with UNEXPECTED KERNEL MODE TRAP ( 0x0000007F). Happy Fixing.