Raw sewage from toilets, sinks, and other plumbing fixtures is a hazardous mixture of waste materials and water. Raw sewage's germs, poisons, and bacteria offer serious health concerns.
The reduction of potential health risks requires swift action. Raw sewage exposure can cause serious illnesses, respiratory problems, and digestive disorders. It might have pathogenic bacteria, including E. coli, Salmonella, and hepatitis A.
Wearing protective gear such as gloves, boots, and masks is advisable to avoid direct contact with sewage. Additionally, individuals should limit access to the contaminated area and seek assistance from a professional sewage removal service for proper clean-up and decontamination.
By taking the right actions and, if necessary, immediately seeking medical assistance, people can reduce health risks and ensure their well-being.
Assess the Situation
It is essential to do a careful and calm assessment of the situation to respond to exposure to raw sewage. Individuals can assess the level of exposure and take the necessary action by following these procedures.
First, it is important to stay calm and avoid panicking. Assess the level of exposure by determining the areas that came into contact with the sewage and the duration of exposure.
Next, identify the source and cause of the sewage spill. Understanding the root of the problem can help prevent future incidents and take necessary precautions.
Consider the potential contaminants present in the raw sewage and the associated health risks. Pathogens, bacteria, and toxins are common hazards, emphasizing the need for caution and proper handling.
Individuals can gather essential information to inform their next steps by carefully evaluating the situation. Seeking assistance from a professional sewage removal service is recommended to ensure a thorough clean-up and minimize health risks.
Ensure Personal Safety
Individuals should take specific precautions to ensure personal safety when exposed to raw sewage. Putting on protective gear, such as gloves, boots, and masks, is crucial to minimize direct contact with sewage and prevent potential contamination.
Furthermore, avoiding direct contact with sewage water and contaminated areas is essential; this includes refraining from walking through or touching the sewage water and staying away from any visibly contaminated surfaces.
Exercise caution when handling contaminated objects or materials that may have come into contact with the sewage. Using appropriate tools or equipment is recommended; avoid touching the face or other areas while handling contaminated items.
In situations where the exposure is significant or the clean-up process is extensive, seeking assistance from a professional sewage removal facility can ensure the proper handling, clean-up, and disposal of contaminated materials. Their expertise and equipment can help minimize health risks and ensure thorough decontamination.
Limiting Further Exposure to Raw Sewage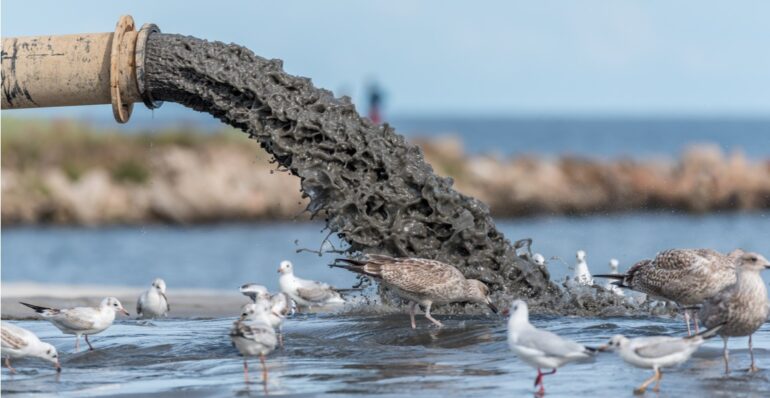 Access restrictions to the contaminated area aid in maintaining a secure environment and stop contaminants from spreading. Closing off affected areas provides additional protection against potential health hazards. It helps contain the sewage and limits the chances of accidental contact or contamination.
Shutting off any water sources that might contribute to the problem is essential to prevent further sewage flow or backups. By stopping the water supply, individuals can help mitigate the situation and reduce the potential for additional contamination.
For proper clean-up and decontamination, it is advisable to seek assistance from a professional sewage removal facility. These experts have the knowledge, equipment, and experience to handle raw sewage safely and efficiently.
Taking these steps can help minimize health risks and prevent the spread of contaminants associated with raw sewage exposure.
Contacting the Appropriate Authorities
Notify the local water or sewage utility company immediately upon exposure to raw sewage. They possess the expertise to assess the situation and provide guidance on the necessary actions.
Inform the relevant public health and safety authorities, such as local health departments or environmental agencies. They can offer valuable advice and support in handling the aftermath of sewage exposure.
Follow the instructions and guidance provided by the authorities. They may recommend contacting a professional sewage clean-up service to ensure proper clean-up and minimize the risk of contamination.
Remember, reaching out to the appropriate authorities is crucial to effectively managing the situation and safeguarding public health. Prompt communication and adherence to their instructions can help mitigate the potential risks associated with exposure to raw sewage.
Seeking Medical Attention
Consult a healthcare professional if you are experiencing symptoms or concerns. Share details about the exposure and any symptoms observed; this will help the healthcare provider assess the potential health risks and provide appropriate guidance.
Follow their advice for necessary tests or treatments. Healthcare experts are qualified to recognize any potential infections or illnesses brought on by contact with raw sewage. They can suggest specialized tests to diagnose connected health conditions and recommend the best course of action.
In case of exposure to raw sewage, it is crucial to prioritize your well-being and seek prompt medical attention. By consulting a healthcare professional and following their guidance, individuals can ensure proper care and the necessary interventions for their health and recovery.
Clean-Up and Decontamination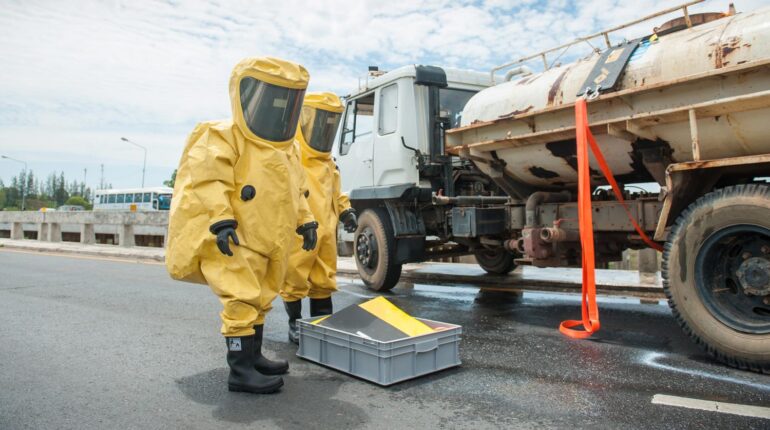 Hiring professionals or seeking assistance from a sewage clean-up service is recommended for larger spills or extensive damage. Their expertise ensures thorough and safe handling of the situation.
Removing and disposing of contaminated materials is crucial when dealing with raw sewage. Proper containment and disposal methods prevent further contamination and minimize health risks.
Thoroughly cleaning and disinfecting affected surfaces is essential to eliminating any remaining pathogens. Using appropriate disinfectants and following proper cleaning protocols helps ensure a safe and hygienic environment.
Individuals can effectively mitigate the risks of raw sewage exposure by engaging professionals for clean-up, properly removing contaminated materials, and thorough disinfection.
Monitor for Health Effects
Pay attention to any symptoms or health changes in the days following exposure. Be vigilant for signs of illness, such as gastrointestinal distress, respiratory issues, or skin infections.
If new or worsening symptoms occur, seeking medical attention is crucial. A healthcare professional can evaluate the situation, provide appropriate treatment, and offer guidance on further steps.
Staying informed about potential outbreaks or public health advisories is important. Regularly check local health department websites or news sources for updates on sewage-related incidents and recommended precautions.
By closely monitoring one's health, seeking prompt medical attention, and staying informed, individuals can effectively address any potential health effects from raw sewage exposure.
Preventive Measures
Educating yourself and others about sewage safety and hygiene practices is crucial in preventing exposure to raw sewage. Reducing health concerns can be accomplished by knowing how to handle and dispose of wastewater properly.
Regular maintenance and inspections are necessary to avoid spills, leaks, and potential sewage backups in sewage systems. To prevent situations that could expose individuals to raw sewage, individuals must conduct timely maintenance and repairs.
Promoting proper waste disposal and sewage management within your community is vital. Encourage responsible practices and raise awareness about the importance of utilizing professional sewage removal services when needed.
By taking proactive measures, such as education, regular maintenance, and community involvement, individuals can contribute to the prevention of raw sewage incidents and protect public health.
Conclusion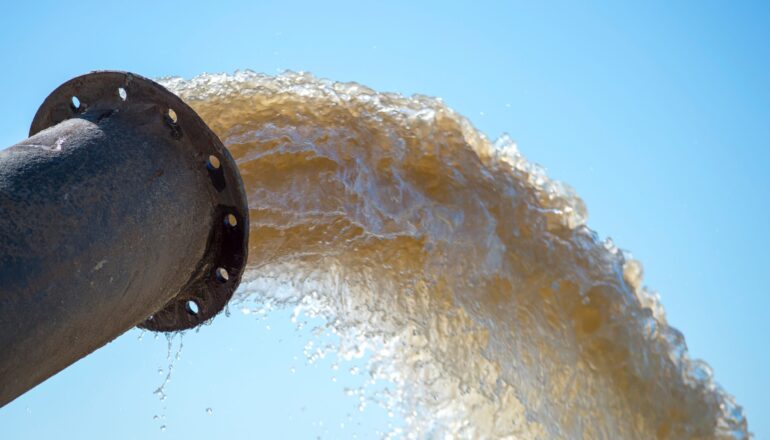 To effectively handle exposure to raw sewage, individuals should follow key steps to minimize health risks. Prompt action is vital, as immediate measures can prevent further contamination and ensure personal well-being.
Seeking medical attention is crucial to addressing any potential health issues that may arise from exposure to sewage. Taking proactive measures to prevent sewage-related incidents, such as regular maintenance and proper waste disposal, is also essential.
For professional assistance with sewage clean-up and removal, contact a trusted provider like Restoration 1.
Let's prioritize our health and take the necessary steps to safeguard against the dangers of raw sewage!