Did you know the gaming industry is currently valued at $173 billion and is expected to surpass the $300 billion mark in the next few years? This surge is largely attributed to the growth and popularity of smartphones. Today, you can easily game from your mobile device. As a matter of fact, some smartphone manufacturers and designers make their phones suitable for gaming, giving them a competitive advantage.
Gamers and players are now discovering that there are more benefits besides getting entertainment. Typically, a lot of people spend time in this virtual space without any return. As a result, gamers are now looking into monetizing their hobby.
Blockchain games changed the gaming industry by allowing players and not game owners to make money while getting entertained. This initiative is called the play-to-earn (P2E). Before we look at this new trend in the online space, let's first understand the basics. Also if you are interested in trading with crypto, check here.
Blockchain Games Vs Traditional E-Games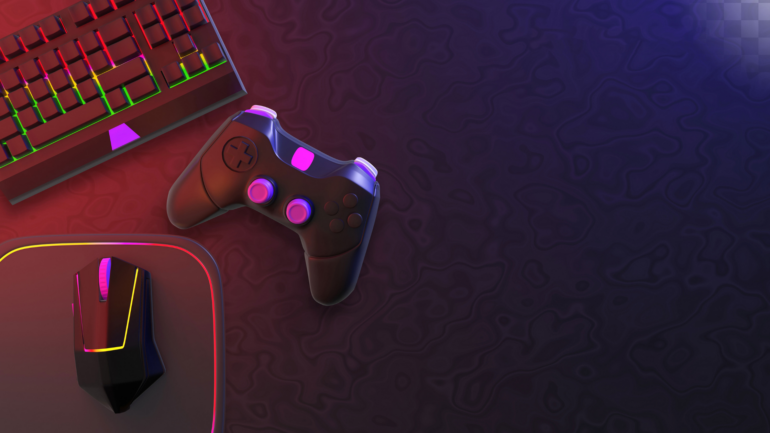 E-games have been popular since they entered the internet space. Blockchain technology works to record and store information securely. In principle, the transaction history of a network is publicly available. With blockchain technology, information is secured differently and can't be altered or hacked.
Today, most games have marketplaces for their players to exchange or purchase items like avatars, tools or weapons. However, they don't really own any of them, despite paying real cash for them. This is because of the original model on which the gaming industry was founded. According to this model, game developers have full control over the dynamics of the game. Therefore, because the game is owned by one entity, players can't own anything in the game. Another limitation is that there is little to no transparency. So, anyone can manage to hack or tamper with the mechanics of the program.
Blockchain games are different in that they rely on a decentralized model, making it more fair for players. For example, gamers can earn from their hobby after investing real cash into it. The gaming assets are represented by exclusive non-fungible tokens (NFTs) that are owned by the players. These assets can be linked to other markets on the blockchain like the Metaverse.
The fact is that these games are still not developed in the same way as standard video games, which means that they don't have advanced gameplay and graphics. However, things are going in that directions and we are expecting that many popular developers will start introducing new games where you will have the feature to implement NFTs and trade with them on some virtual marketplace.
What Are Other Benefits of Blockchain Games?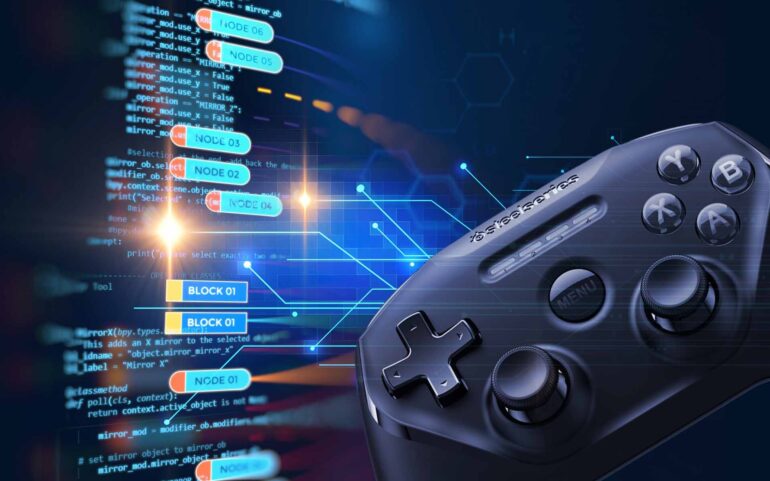 Blockchain games have an open, transparent and distributed ecosystem enhancing the fair experience. As explained above, players are in charge of the dynamics. For example, gamers can vote on game changes. This new ecosystem also prevents cheaters from interfering with the game.
Blockchain games can survive without direct involvement from the developers. Because these games no longer runs on a centralized server, developers can not shut it down suddenly. Players can organically grow the games, creating new plots and assets, without direct contribution from the developers.
The link between Bitcoin and NFTs is crucial for potential new games where you could earn Bitcoin. While the most popular cryptocurrency represents a form of digital gold, NFTs are virtual items that you can buy or sell. It can be any type of content that you can protect with the blockchain.
The best example for that would be a new model of a video game where you have the ability to update the character and the environment by using digital items. Since every game has a virtual currency like tokens, these tokens could be small portions of Bitcoin, or a whole new model of NFTs. In case that you are earning both tokens and NFTs that has a value on the market, you can visit the marketplace and offer to sell them.
The Play-To-Earn Initiative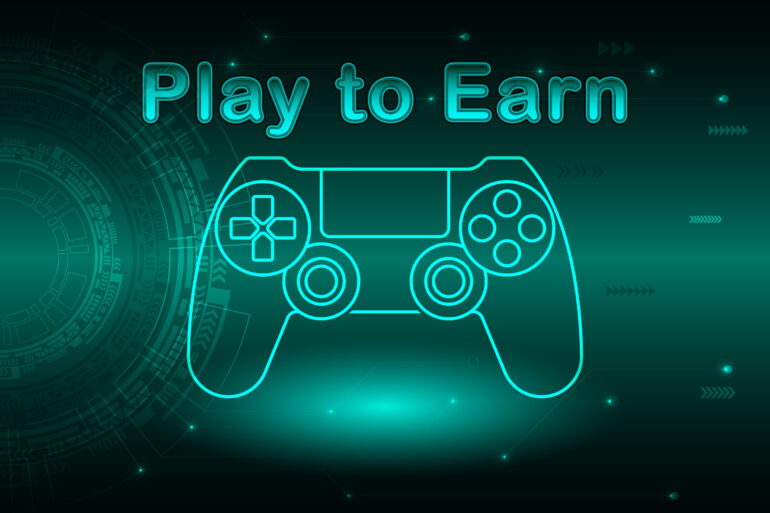 These games have integrated cryptocurrencies as a payment method and use of NFTs. Therefore, players can come up with unique tokens or assets that can be sold within the game or across other markets on the platform. In addition, dedicated players can get rewards for their efforts and creations. In turn, these rewards can be sold in the marketplace.
A lot of games are now satisfied with the current model of video games where you must make a lot of in-game payments if you want to be on the top. For instance, if you want to reach Legendary in Hearthstone, the only way to do that is buy buying packs of cards since trying to craft the right deck by playing in standard mode is quite difficult without that solution.
Therefore, the chance to both buy and sell your digital items will make video games even more popular. Also, it can be easily regulated as a virtual market of NFTs and cryptocurrencies. There is no need to worry about security as well since each virtual item is secured with a special hash code, which makes it impossible to face copyright issues.
Final Words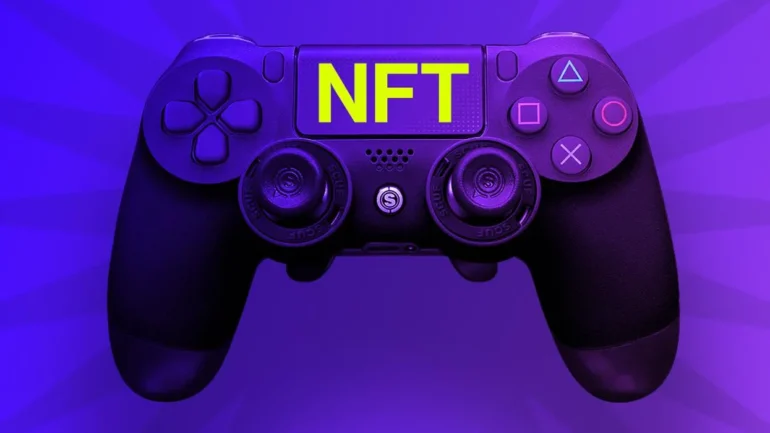 Blockchain games have a huge potential and players and developers are only scratching the surface. It won't be surprising when most enthusiastic gamers make it their full-time occupation while some become investors in the industry.
When it comes to current available versions, most of them are simply arcade and card games where the point is to complete some tasks and missions in a game that is connected on a blockchain system. After you collect a certain amount of tokens, you can transfer them to your e-wallet and convert into Bitcoin.
On the other side, the potential of this option is huge, and we are expecting that popular companies like Electronic Arts, Blizzard, and others will soon reveal their plans where Bitcoin and blockchain will be implemented.
This will also allow developers to create more unique titles and new models of gaming where people have more freedom to update their characters and play in different formats.
It will be similar to some existing platforms where you can but various items like weapons, experience, gear, recipes, and many other things. However, the crucial difference is that you will own these items in the virtual world, and you will be able to trade them as well. It will make the virtual environment in video games to appear more fair than it is today.