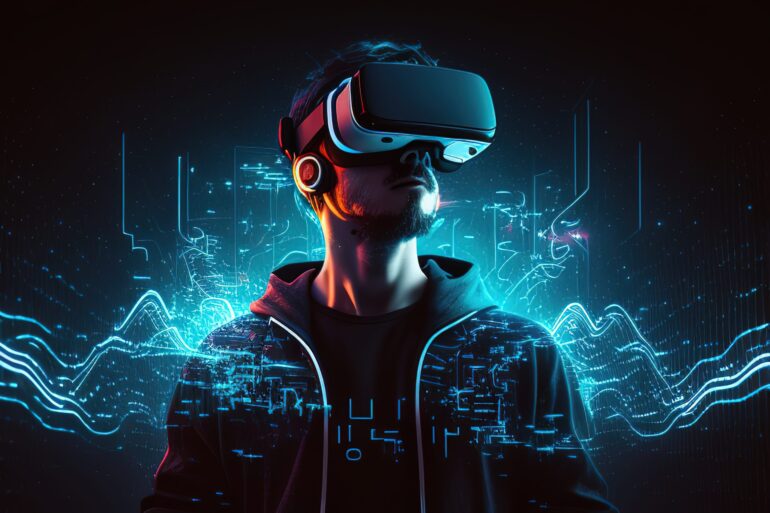 Virtual Reality (VR) is a simulated experience that can mimic or be completely different from the real world. It is a technologically created environment where users are fully immersed, interacting with 3D worlds using electronic devices such as VR headsets, sensor-equipped gloves, or handheld controllers.
The goal of VR is to create an immersive sensory experience that can include sight, touch, hearing, and even smell in some advanced applications.
VR technology has progressed exponentially over the last few decades, becoming more sophisticated, realistic, and accessible. Its applications have broadened from video gaming and military training to fields like education, healthcare, real estate, and of course, gambling.
Virtual Reality Gambling represents the intersection of advanced VR technology and the age-old excitement of wagering. In a virtual casino, players can experience the full thrill of being in a physical casino – the bustling noises, the sparkling slot machines, the intensity of the poker table – all from the comfort of their own homes.
The added depth and interactivity make it not just a game, but an experience.
When it comes to Virtual Reality Slots, this means stepping into a new realm of immersive gaming. The classic slot machine, typically seen in land-based casinos, has evolved from simple 3-reel games to interactive video slots and is now at the threshold of the VR world.
Virtual Reality Slots offer players the opportunity to not only spin the reels but to physically step inside the game, immersing themselves in stunning 3D environments, interacting with game characters, and experiencing bonus features as part of a narrative journey. They're not just pulling a lever; they're setting off on an adventure.
Evolution of Gambling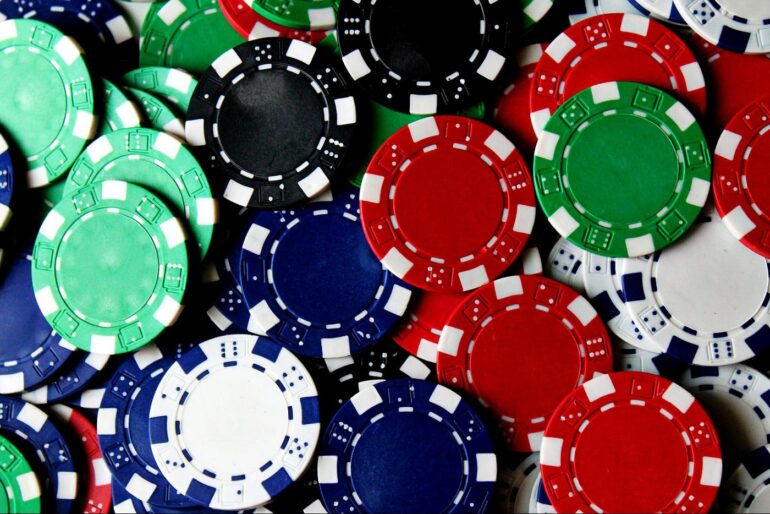 Gambling is as old as civilization itself. Various forms of traditional gambling have existed across different cultures, ranging from ancient dice games, Chinese lotteries, and European roulette, to the quintessential American slot machines.
Brick-and-mortar casinos have been the heart and soul of traditional gambling, offering games such as poker, blackjack, roulette, craps, and a vast array of slot machines.
These casinos have been characterized by their vibrant atmosphere – the buzzing crowd, the clattering of chips, the spinning roulette wheels, the flashing lights of slot machines, and the occasional high-stakes tension at the poker tables.
Transition to Online Gambling
With the advent of the internet, the late 20th century witnessed a significant shift – the transition to online gambling. Online casinos provided players with a new level of convenience, allowing them to play their favorite online slot casino games without needing to leave their homes.
Online slots, poker, and sports betting platforms became increasingly popular, offering a wide variety of games with attractive bonuses and promotions. High-quality graphics, captivating themes, secure payment options, and 24/7 accessibility became key selling points for this digital evolution.
While lacking the vibrant atmosphere of traditional casinos, online gambling offered something physical casinos couldn't – the ability to play anywhere, anytime.
Integration of VR into Gambling
In the continuous quest for a more immersive experience, the gambling industry is now witnessing the dawn of a new era – the integration of Virtual Reality (VR).
Virtual Reality technology is breathing new life into the online gambling space by recreating the thrilling atmosphere of traditional casinos while retaining the convenience of online gambling.
VR casinos offer an immersive 3D environment where players can walk around the casino floor, interact with other players, sit at a poker table, or play at a slot machine, just like in a real-world casino.
Particularly in the realm of slots, VR has transformed the previously static gaming experience into a dynamic, engaging adventure. Virtual Reality puts the player right into the game, turning the act of spinning the reels into a fully immersive journey.
The Concept of Virtual Reality Slots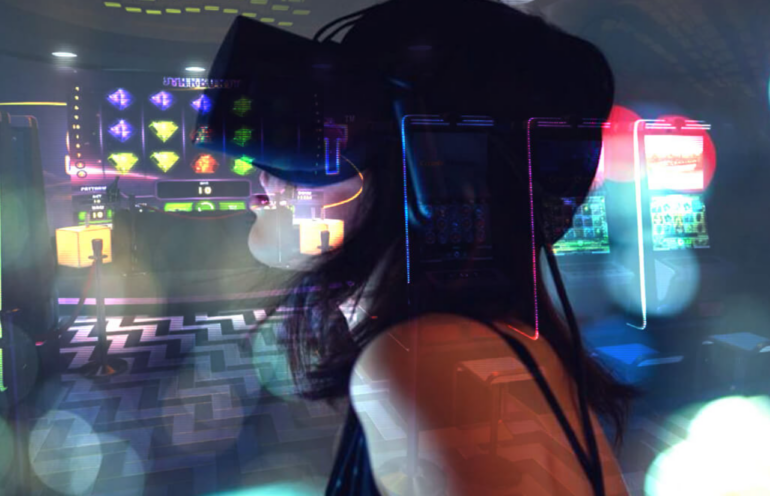 Virtual Reality (VR) Slots are a revolutionary concept in online gambling, taking the interactive and engaging nature of video slots and boosting it to an entirely new level. VR slots use VR technology to offer an immersive gaming experience where players can interact with the virtual environment in a way that traditional online slots can't match.
In a VR slot game, players are no longer just clicking a button to spin the reels. They're stepping into a vibrant 3D world, pulling levers on a virtual slot machine, engaging with in-game characters, and experiencing bonus features as part of a captivating narrative.
In essence, Virtual Reality slots are not just games, but interactive, immersive adventures.
VR Slots vs. Regular Online Slots
While slot machines offer a wide range of themes, high-quality graphics, and diverse bonus features, their interaction level is relatively limited. Players click to spin the reels, perhaps choose a few settings, and that's about the extent of their engagement.
VR slots, on the other hand, provide an all-encompassing gaming experience. Every spin becomes a fully interactive event, with the player being a part of the game world. The player can roam around the virtual environment, interact with the game elements, and even "touch" and "feel" the slot machine.
The game narratives are richer, the environments are more detailed, and the entire gaming experience is more immersive and engaging.
Technological Requirements for VR Slots
To engage in VR slots, players will need a few pieces of technology. The most essential is a VR headset, which allows the user to view the virtual environment. Major brands like Oculus Rift, HTC Vive, and PlayStation VR offer high-quality devices that are compatible with VR gambling platforms.
In addition to a VR headset, a powerful computer or gaming console is required to run the VR software. These devices need to have high processing power and superior graphics capabilities to ensure a smooth and realistic VR experience.
Lastly, a stable and fast internet connection is essential to prevent lags or glitches during the game. As Virtual Reality slots involve real-time interaction with the virtual environment and potentially other online players, any interruption in the internet connection can significantly disrupt the gaming experience.
The Future of VR Slots and Gambling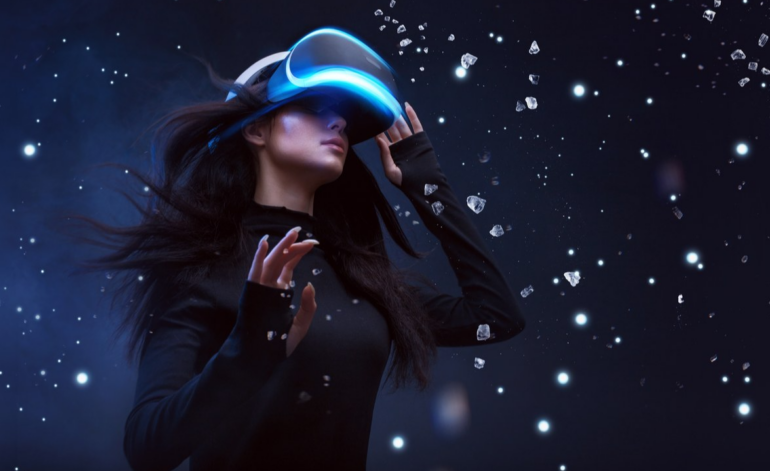 The future of VR technology is poised to bring further enhancements in quality, realism, and interactivity. Developers are constantly innovating to make VR experiences more comfortable, intuitive, and immersive.
Improved VR Hardware: Future VR headsets are expected to become more comfortable and lightweight, increasing the appeal for extended use. They will also likely offer higher-resolution displays, wider fields of view, and better motion tracking to enhance the sense of presence in the VR environment.
Haptic Feedback Technology: Advancements in haptic technology will allow players to physically 'feel' their actions in the VR environment, providing a new level of immersion.
AI and Machine Learning: With the integration of AI and machine learning, VR environments can become more dynamic and responsive to players, creating personalized experiences.
Potential Future VR Slots Features
As VR technology evolves, so will the features in Virtual Reality slots. Here are some predictions for the future:
Dynamic Game Environments: VR slots could incorporate dynamically changing environments that respond to player actions or game events, adding a new layer of immersion and interactivity.
Advanced Social Features: Enhanced multiplayer features could allow friends to join the same game session, play side by side, and interact in the virtual space.
In-Game Character Interaction: Players might interact more directly with in-game characters, potentially influencing the game narrative or triggering bonus features.
Integrated Casino Services: VR casinos could integrate additional services into the virtual environment, such as virtual bars or lounges, or even virtual shows and concerts, creating a comprehensive entertainment experience.
Impact on the Wider Gambling Industry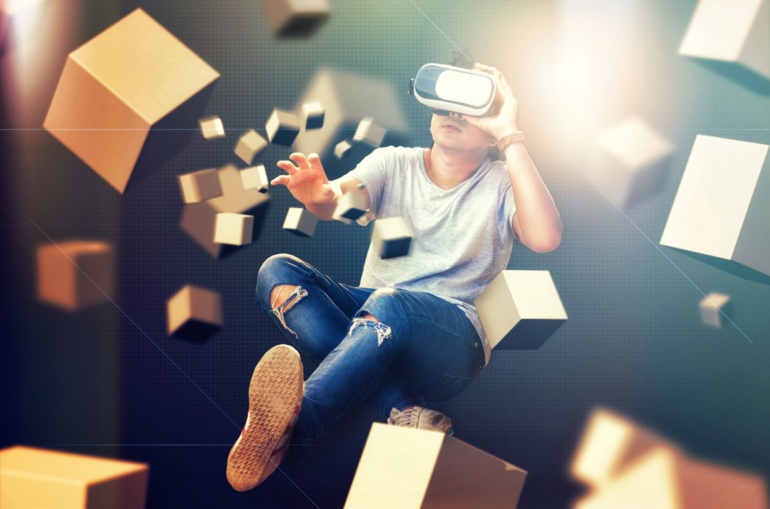 The rise of VR slots and VR gambling will undoubtedly impact the wider gambling industry. Here are some potential implications:
Changing Business Models: Casinos will need to adapt their business models to incorporate VR technology, either by partnering with VR tech companies or developing their own VR platforms.
Increased Competition: The immersive nature of VR slots will raise player expectations, increasing competition among game developers to create the most engaging and immersive games.
New Regulatory Challenges: With the added realism and interactivity of VR gambling, new regulations may be required to protect players and ensure fair gaming.
In conclusion, the future of VR slots and VR gambling looks incredibly promising, with the potential to transform the industry as we know it and offer players an entirely new level of gaming experience.
The journey into this new era of immersive gambling is just beginning, and it's bound to be an exciting ride.