Spring is a perfect time for homeowners to perform routine plumbing maintenance to help prevent costly repairs down the road.
We've done our research and we feel like it's important that we share our findings with you so you are aware of what needs to be done around their homes this season, especially before they experience any problems!
We'll outline the basic tips and advice for springtime plumbing maintenance. By following our 10 essential tips, homeowners can ensure that their plumbing system is running smoothly and efficiently.
1. Look For Possible Leaks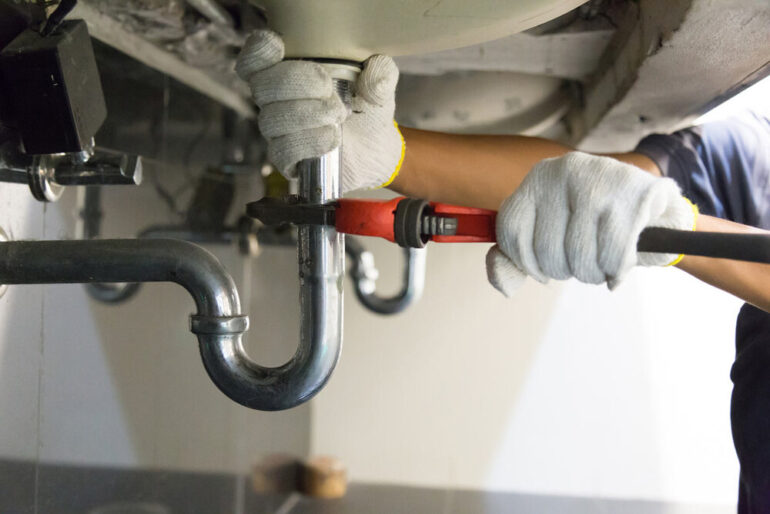 In the springtime, it's especially important to check your home for leaks because they're often hard to spot, but create a lot of problems.
Leaks can be caused by water pressure, and they can often go undetected because they happen slowly over time. A small leak can waste a lot of water in a short period of time, so it's important to find and fix them as soon as possible.
2. Check The Sewer Lines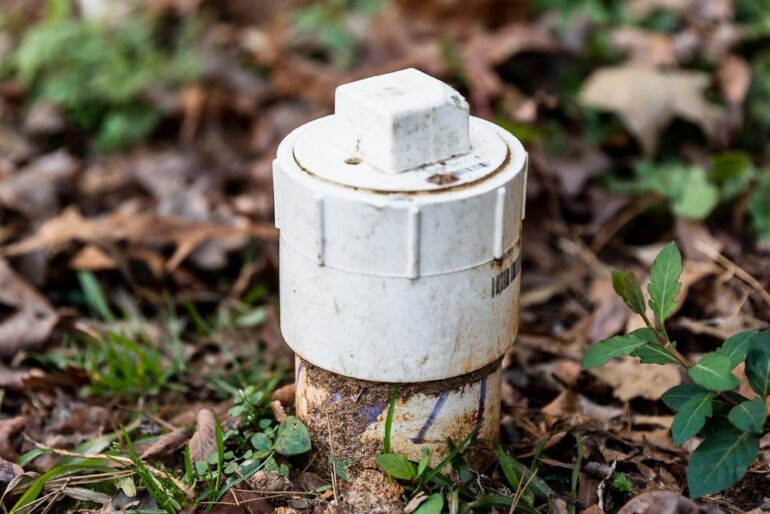 Homeowners should regularly check their sewer lines to avoid potentially costly damage caused by a broken pipe. Since this will be hard to do on your own, you can hire a pro.
A plumbing professional with video inspection equipment can identify the issue easily and fix it right then and there. And, if you want to read more about how they do it and possibly learn it – you can. But for starters, call for help.
Also, if you're concerned about tree roots impacting your sewage lines, calling a plumbing professional with video cameras and inspection gear to identify the issue and solve it might be a good idea.
3. Inspect Pipes For Rust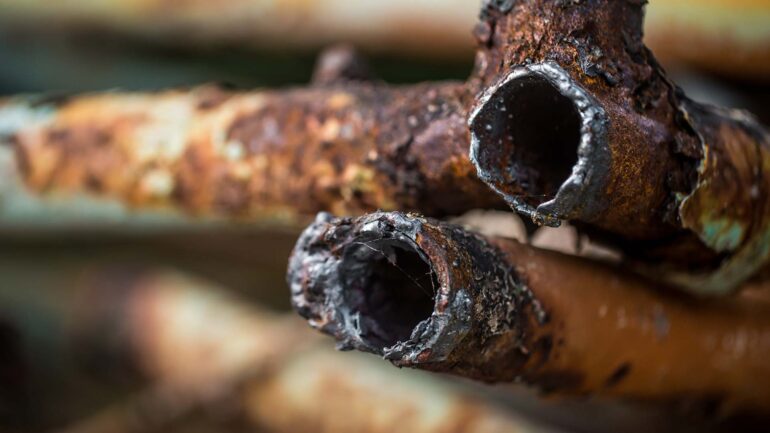 Pipes are usually made of copper, iron, or steel. All three materials can develop rust and corrosion over time. If left unchecked, this slow-developing problem could lead to costly and even catastrophic problems in your plumbing system.
Inspecting the pipes for rust is a routine maintenance task that should be done at least once per year, usually in the spring, in order to keep on top of any potential issues before they become unmanageable.
Corrosion is caused by a reaction between the pipe material and water. This process is accelerated by the presence of oxygen, so pipes that are exposed to air are more susceptible to corrosion than those that are not, so you might just spot the rust without professional help.
4. Monitor The Drainage Speed
Slow drainage can often be caused by a blockage in the pipes.
This can be due to a build-up of grease, fat, or hair, or it could be a sign that there is a structural problem with the piping. In either case, it is important to address the issue as soon as possible, as slow drainage can cause a number of problems.
Firstly, slow drainage can lead to bad smells, as the water that is sitting in the pipes starts to stagnate. This is not only unpleasant, but it can also be a sign that there is a health hazard present. In addition, slow drainage can cause flooding if the blockage is severe enough.
5. Keep Track Of Water Pressure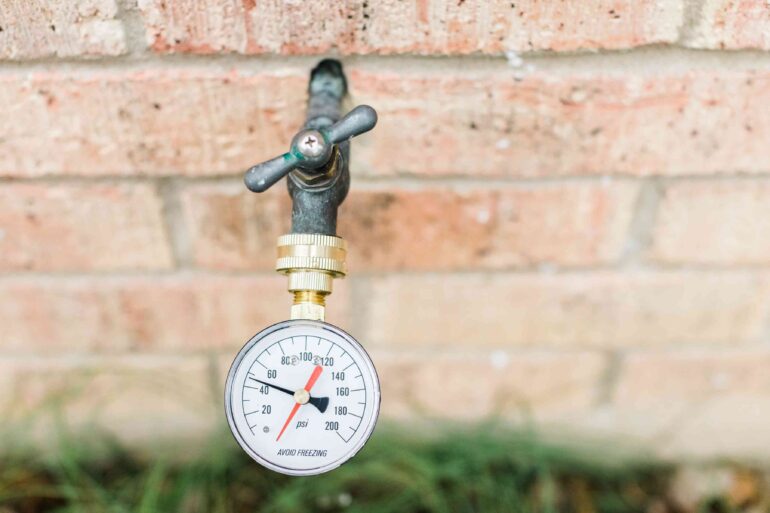 When inspecting water pressure, it is important to remember a few key things.
First, it is important to check the water pressure at different points in the house, such as the bathroom, kitchen, and laundry room. Second, it is important to measure the water pressure with a manometer (if you don't have one, a plumber will). Third, it is important to make sure that the low water pressure isn't caused by leakage.
Finally, it is important to keep track of the water pressure on a regular basis, not just during spring, as this can help identify problems early on.
6. Repair Faucets If You Have To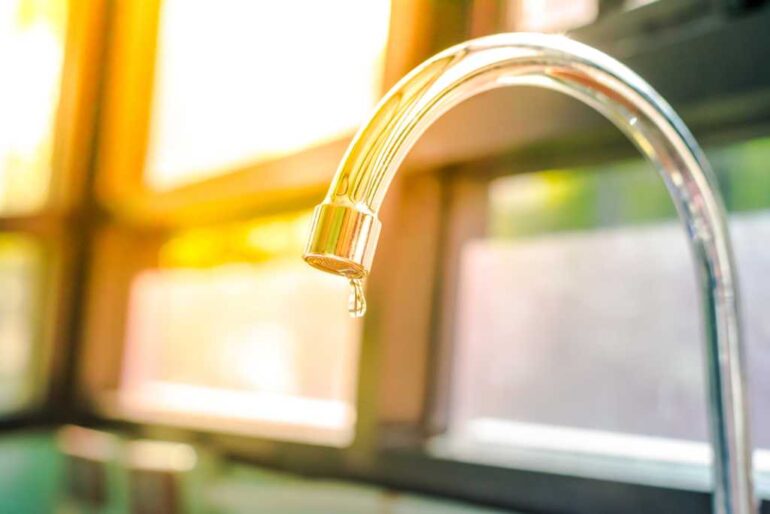 If you have a faucet that is leaking, it is important to repair it as soon as possible. This should be a relatively inexpensive fix, so don't put it off.
A leaky faucet can waste a lot of water, which can lead to increased water bills. In addition, a leaky faucet can also lead to water damage or outright flooding. If you are unable to repair the faucet yourself, you should contact a plumber.
7. Test Your Sump Pump
Springtime is here, and that means one thing – rain showers.
While the rain brings much-needed moisture to our gardens and lawns, it can also cause flooding in our basements if we're not careful. That's why it's important to test your sump pump now before the rainy season hits its peak.
It's much easier to fix and replace a pump than to have to deal with extensive water damage from flooding, isn't it?
8. Inspect The Water Heater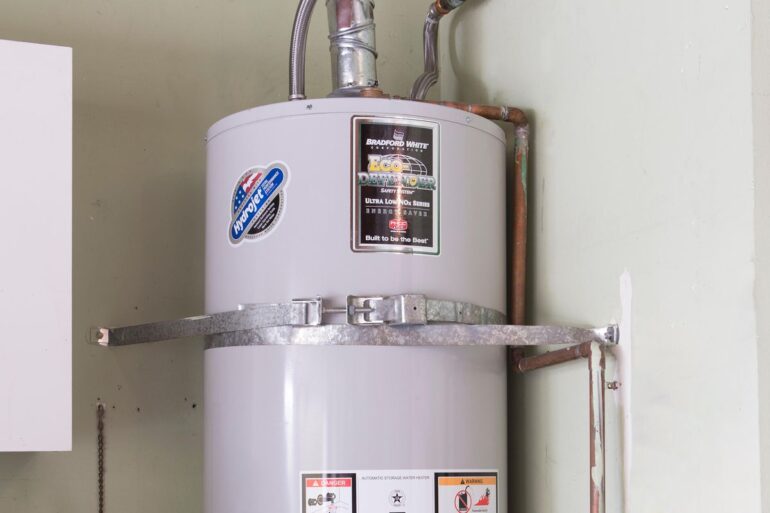 Water heaters play a vital role in our homes by providing us with hot water for bathing, cooking, and cleaning. It is important to inspect your water heater regularly to ensure that it is in good working order and that there are no problems that could lead to a breakdown.
One of the main things you should check in the spring is the anode rod. This rod is made of metal and is responsible for protecting the inside of the tank from corrosion. Over time, the anode rod will corrode and will need to be replaced. If you do not replace it, the tank could rust and eventually leak.
9. Check Your Appliances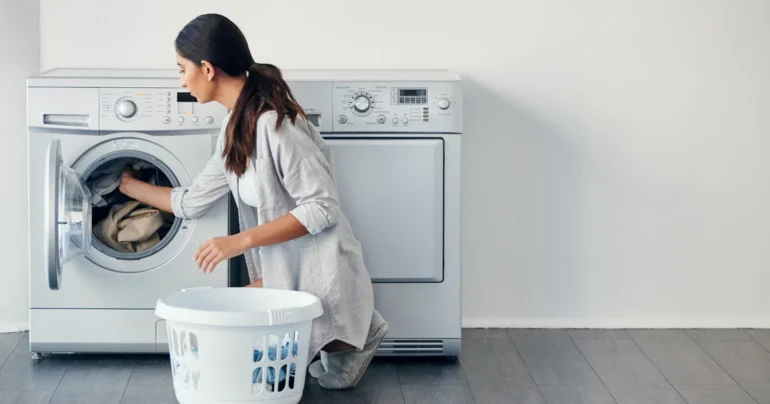 Among other things, you should also check your appliances to make sure they're in good working condition.
This is especially important for larger appliances like your washing machine and dishwasher. Not only can damaged appliances be expensive to repair or replace, but they can also pose a safety hazard.
If you have a washing machine, for example, you'll want to check the hoses for any leaks or signs of wear and tear. You should also check the tub itself for any cracks or rust spots.
For a dishwasher, you'll want to make sure the door seal is tight and there are no leaks. You should also inspect the interior of the dishwasher for any signs of rust or damage.
10. Schedule Professional Inspection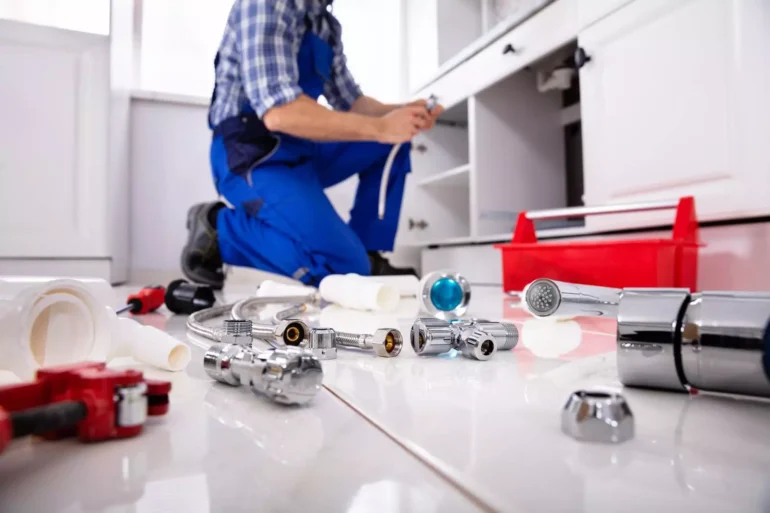 If you're not comfortable inspecting your own appliances and plumbing, it's a good idea to schedule a professional inspection.
An experienced plumber can help you catch any problems you might have missed and fix them before they become a bigger issue. Professional inspections can also help extend the life of your appliances, so it's definitely worth the investment.
Conclusion
Finally, don't forget that plumbing maintenance doesn't start when winter ends – there are several areas where routine inspections should happen throughout the year so make sure you stay on top of those, as well!