Everyone visits the casino with the goal of making the biggest winnings possible. Everyone wants to hit the jackpot or outsmart their opponents at the poker table in order to double their money and leave the casino richer than they arrived.
Only a select few have made massive winnings, and the few that did have been written into casino folklore for ages to come. Some people have made so much money while gambling at online casinos that their names have become legendary. Once you see the sheer amount of money that you could possibly win when visiting an online casino, you may never turn back.
The names that we will be discussing on the list below are some of the biggest winners in online gambling history. The amounts of money that they've won rival some of the biggest physical casino tournaments of all time, and in some cases even exceed it.
So, without further ado, let's take a look at some of the biggest wins in online gambling history.
4) $11.6 Million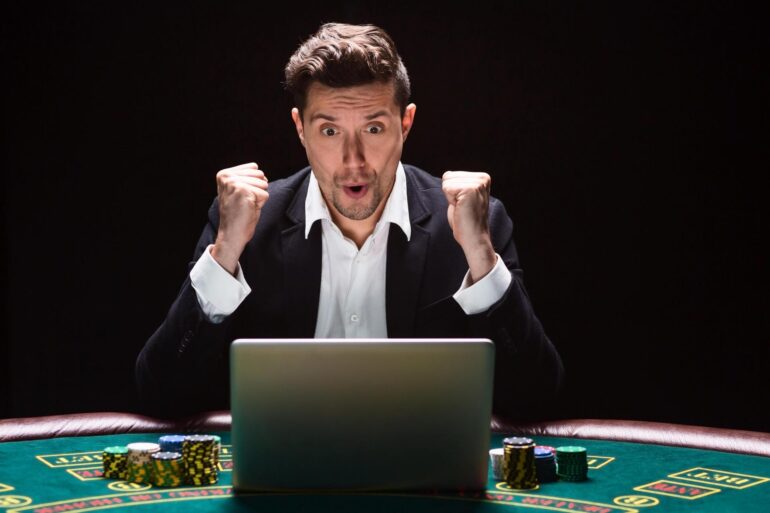 When people think about big gambling wins, they often think of players hitting one jackpot and walking away rich. In this case, a Canadian player by the name of Marcus Goodwin won by doing exactly that.
Goodwin was a huge fan of the online slot Mega Moolah, and one day, his wildest dreams came true. After just a few hours spinning the reels, the slot's progressive jackpot hit, and he walked away with a whopping $11.6 million payout. This safari themed slot has been nicknamed the millionaire maker, and Marcus knows all about it!
Mega Moolah and only made Marcus rich beyond his wildest dreams, the slot has also set the record for the biggest online and mobile casino jackpots ever paid out. It's in the Guiness Book of World Records and Microgaming, the developers behind the game continue to release new iterations.
3) $15.9 Million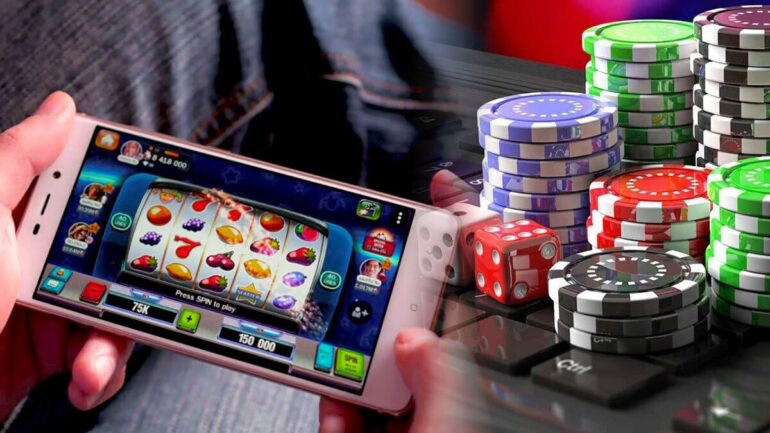 Almost everyone has been a struggling student at some point in their lives. Well, in this case, one lucky student decided to spend one of his sleepless study nights trying his luck on an online gambling platform, hitting progressive slots in the hopes of winning some jackpot money.
These types of stories simply show that winning big at an online casino can really happen to anyone, as this lucky Norwegian student ended up in the morning $15 million richer than when he started playing online in the evening. All he had to do was spin the reels of NetEnt's Arabian Nights and he changed his life forever.
He stopped his studies and took a few years off to enjoy his newfound wealth. Luckily, the student was majoring in business studies and understood the important of not spending everything he had won. Instead he invested most of his winnings and still has a large pool of wealth to enjoy for the rest of his life.
If you're a struggling student, you could end up finishing your studies as a rich man, after trying your luck at some great online casino platforms.
2) $23.6 Million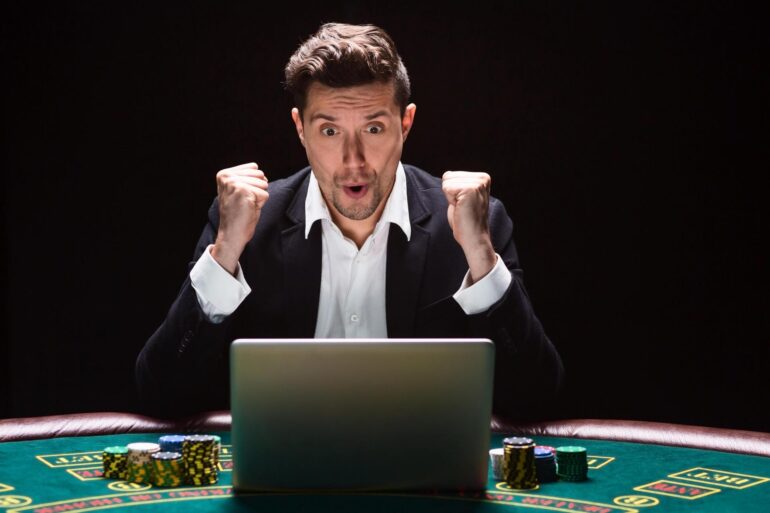 One of the biggest online gambling jackpots of all time came back in April 2021, just after the pandemic and the subsequent rise of online gambling popularity. What many people failed to realize at that time was that the online sphere became far more popular for many industries, as people were forced to do everything from home.
The gambling industry was one of the most impacted of all industries worldwide, and an anonymous Belgian player became the 2nd biggest online casino winner of all time, during this period of history.
The Belgian player won an incredible $23.6 million after logging on one day and trying his hand at a 5 reel slot called Absolootely Mad Mega Moolah. The slot is one of the Microgaming series of Mega Moolah games and it also has a progressive jackpot that pays out at random. He got extremely lucky and triggered a huge win.
This slot in the Mega Moolah series offers players over 240 ways to win, and this lucky Belgian gambler hit gold simply by triggering a chance to spin the jackpot wheel.
Who knows, maybe you could beat his record the next time you log on to try your hand at a few online slots at Jumba Bet!
1) $27.5 Million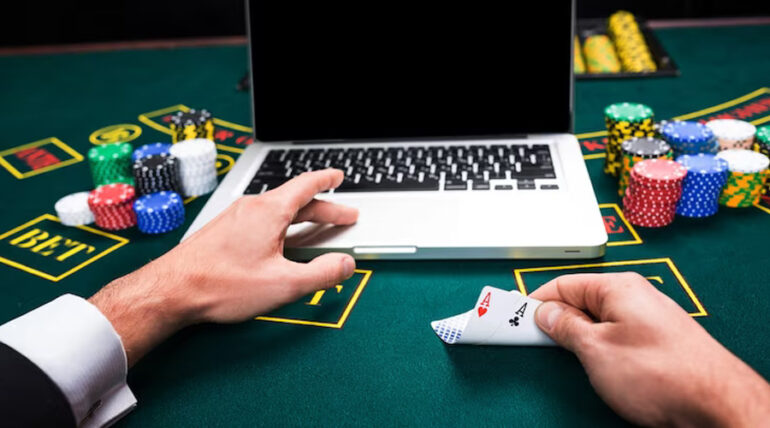 When people think of the most profitable casino games on the market many people simply think of poker. And they simply would not be wrong in assuming that poker is the place to win the big money. After all, just look at players like Daniel Negreanu and Phil Ivey who have made millions playing their cards right.
The biggest ever online gambling win came from a 225,000-player online poker tournament that had a $ 5,000 buy. These buy-in funds all went towards the overall prize kitty, with the host of the online tournament obviously taking some of the profits for themselves.
This makes sense as the hosts also need to make some money in order to continue hosting these tournaments in the future.
However, the overall winner of this massively online poker tournament flexed his skills and ended up becoming the biggest online gambling winner of all time, for a singular tournament. Many people underestimate the sheer amount of money that is circulating in the online poker tournament industry.
If you feel like you have a talent for playing poker, it couldn't hurt to enter a few of these tournaments yourself. Of course, maybe go for smaller tournaments, with smaller buy-in prices to start off with.
Once you have a few wins under your belt you can move up in the online poker world. Who knows, maybe one day you'll end up with winnings in the millions as well!